Date: Saturday 27th July 2019, 3pm

Venue: Deepdale

Conditions: Saturated

Admission: £10

Programme: £2


Preston North End

Newcastle

2 - 1

Teams
39 mins Jonjo Shelvey free kick at the Town End 1-0
Half time: PNE 0 NUFC 1

61 mins Gallagher penalty conversion 1-1

72 mins Gallagher penalty conversion 1-2

Full time: PNE 2 NUFC 1

Steve Bruce said:

"I thought there were a lot of positives. If we'd scored the penalty, it could have been an easy afternoon.

"(They were) awful conditions - I don't think I've played a game in the middle of bloody July like this... the pitch wasn't far off being waterlogged.

"We knew it would be a physical test against Preston, they are at least 10 days ahead of us, but I thought we needed to get football in our legs."

On the penalties:

"From today it looks like if the ball hits you on the arm it is a penalty whatever the circumstances. With VAR it will be controversial and will upset everybody... the game is changing direction and with the handball situation it is becoming a lottery if we are not careful.

"There could be a lot of big games decided on whether it is handball or not. What is clear is that if it hits you on the hand it will be a penalty. That is as clear as mud.

"We have been given two shocking decisions. Let's just hope they are out of the road for us now."

On Joelinton:

"I think he'll be a big hit. He is full of life and full of energy and plays with his heart on his sleeve. He is not a typical Brazilian – all the silky skills that you associate – however, I think he will be an effective number 9."

On Dubravka's absence:

"We just wanted to have the goalkeeper (Freddie Woodman) to have some minutes too. (Karl) Darlow will probably play at Hibs on Tuesday. I just felt it's important they rotate and have some game time, in case something happens to our number one."

On Sean Longstaff:

"You never want to lose your best young players & I think we've made it pretty evident that we won't. We're concentrating on Sean now, getting his knee right. I'll just repeat what the owner said - he's not for sale."

On transfers:

"Well, I haven't spoken to anybody for the last six hours, so maybe I'll know a little bit more tonight but we're just going to have to be a bit patient - I know it's difficult - but we're quietly confident that we're edging towards one or two."

The Geordie/cup of tea/big shoes bit:

"I have said many times if I hadn't played football, I might have been standing with them. Though that weather would have tested my loyalty today! It is quite simple, I am one of them.

"I will try to do my best. I wasn't nervous about the reaction. I am not everybody's cup of tea, I am not Rafa Benitez. But whoever would have followed in his footsteps would have found it difficult.

"The last couple of weeks have been a blur but it's the best job I could ever think of."


Alex Neil said:

"I thought it was a difficult game, Newcastle are a good side, but its always nice to end on a win and I thought the lads dug in. I was fearing the worst when we got a penalty against us obviously right at the start of the second half, but Declan (Rudd) saved it.

"From that point onwards, I thought we were hard to break down, hard to beat. I still think we need to do a bit of work on our forward play. We relied on two penalties today but I think we still need to try and be a bit more creative and move the ball a bit slicker.
"It's just looking after the ball; making it stick at the top end of the pitch, getting into good areas more often than we are at the moment and still keeping that defensive solidity, because I thought in the main, I thought the back four were excellent today.
"I thought in the middle of the pitch we moved the ball well at times, and at the top end, we created some chances but not really as much as we would like, so that's certainly a bit of food for thought.
"I left them all on the pitch today. I could've freshened it up a bit, but it's important that they get that 90 minutes under their belt and dig in when they need to dig in and put their bodies through the ringer.
"They will have a day off tomorrow and we've got a whole clean week now to do a bit of work on certain aspects we need to try to improve on and that will set us up for next week.
"Everybody wants to get to the real stuff, points are at stake and that's when everything's on edge and everybody's raring to go.
"We're ready to go, obviously we want to try and do a bit of work between now and then, try to strengthen the squad to help us, and I'm very hopeful we'll get a few things across the line."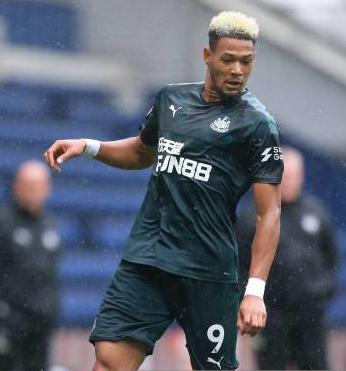 Joelinton made his Magpies bow while there was a first sighting in pre-season for Paul Dummett and Miguel Almiron - taking the number of players fielded so far to 27.
Pre-season pitch time (in minutes):
Aarons 32+12+45=89
Allan 27+0+0=27
Almiron 0+0+45=45
Bailey 27+0+0=27
Clark 58+45+45=148
Colback 63+78+45=186
Darlow 45+0+0=45
Dubravka 0+90+0=90
Dummett 0+0+45=45
Fernandez 45+45+90=180
Hayden 90+45+45=180
Joelinton 0+0+45=45
Ki 32+45+45=122
Lascelles 45+90+45=180
Lazaar 63+12+0=75
M.Longstaff 27+12+45=84
S.Longstaff 0+26+45=71
Manquillo 45+45+90=180
Murphy 63+45+45=153
Muto 63+78+45=186 1 goal
Ritchie 58+64+45=167
Schar 0+90+45=135
Shelvey 58+78+45=181 1 goal
Sorensen 27+45+0=72
Sterry 45+45+45=135
Watts 32+0+0=32
Woodman 45+0+90=135

DeAndre Yedlin, Christian Atsu and Florian Lejeune were missing through injury while Dwight Gayle's absence was for reasons tbc. Florian Lejeune wasn't fit enough to feature and took advantage of the free Saturday by getting married.

Magpies @ Deepdale - Post WW2:

2019/20 lost 1-2 Shelvey (FR)
2017/18 drew 1-1 Mitrovic (FR)
2016/17 won 2-1 Mitrovic 2
2009/10 won 1-0 Nolan
1980/81 won 3-2 Rafferty, Shinton 2
1979/80 lost 0-1
1978/79 drew 0-0
1964/65 lost 0-2
1963/64 lost 0-3
1962/63 lost 1-2 Hale
1961/62 won 1-0 Woods
1960/61 won 3-2 White 3
1959/60 won 2-1 Eastham, OG
1958/59 won 4-3 Franks, White 3
1957/58 lost 1-2 White
1956/57 lost 0-1
1955/56 lost 3-4 Hannah, White 2
1954/55 drew 3-3 Hannah, Milburn, White
1953/54 drew 2-2 Keeble, Milburn
1952/53 lost 1-2 Brander
1951/52 won 2-1 G.Robledo 2
1948/49 lost 1-2 Taylor

United debuted their new green change strip, including sleeve sponsorship from cryptocurrency trading platform StormGain, who have signed a one season deal. Debuting sponsorship of that nature in 2017/18 with Indian car tyre manufacturer MRF, those rights were unsold in 2018/19.

Waffle
Newcastle's third pre-season game ended in defeat at a damp Deepdale on Saturday, as the Championship hosts scored two spot kicks but Miguel Almiron fluffed his effort from 12 yards.
New signing Joelinton won the penalty with his first touch of the ball, but his foul at the other end led to Preston's winner in what was an eventful debut for the club.

The Magpies debuted their new all-green change kit and fielded almost two completely different teams either side of the break - retaining the 3-5-2 formation seen against West Ham in China.
After a quiet opening to the afternoon, the visitors created three scoring chances in quick succession - Isaac Hayden firing narrowly over on 24 minutes, Jonjo Shelvey seeing his low shot saved and Hayden then striking the outside of the post from close range.
A mazy forward run from Fabian Schar six minutes before the interval then gave Shelvey the chance from a free kick and his 30 yard effort bamboozled 'keeper Declan Rudd who palmed the ball down into the ground but couldn't prevent it from bouncing into the net.
Yoshinori Muto then looked certain to double that lead in the closing seconds, latching on to a precise through ball from Matty Longstaff and racing into the area.
However he was denied a second goal of pre-season by a defender's intervention as he seemed to hesitate when getting his shot away.
PNE's main threats had come from a couple of corner kicks that caused mild panic when dropped into United's six yard box and one timely block by Schar after Tom Clarke had clear sight of goal.
With the floodlights on as the downpour continued intermittently, United emerged with nine changes for the second half - retaining only Freddie Woodman and Federico Fernandez from the starting XI.
Preston by contrast retained the same side for the entirety of what was their eighth and final pre-season game, a week before beginning their Championship season at Millwall.
The first involvement of record signing Joelinton in a Newcastle shirt was almost a memorable one, going over under the challenge of Patrick Bauer in the Preston area just seconds after the restart.
That came after Miggy's presence outside the area had pressurised defender Ben Davies (linked to United last week) into giving the ball away, Almiron and Longstaff swiftly exchanging passes to play in the number 9.
Dismissing a polite request from Joelinton to take the resultant spot kick, the Paraguayan propelled his effort at a good height for Rudd to spring to his right and save in front of the away end.
That proved to be the pivotal point of the game, United looking noticeably less fluent going forward and more error-strewn than in the opening 45, despite having played without any recognised forwards (Muto and Rolando Aarons were the furthest forward).
Although never seriously pressurised from open play by Preston, the hosts would claim a Premier League scalp thanks to a pair of penalty conversions.
Paul Gallagher made no mistake from the spot at the other end on 61 minutes after a cross from the right by Clarke struck Jamie Sterry on the arm - a foretaste of the rule interpretation we'll encounter this season.
Gallagher converted his second penalty in the 72nd minute after Joelinton was harshly adjudged to have fouled Bauer in act of trying to clear a dropping ball; the much-travelled striker repeating his trademark turnaround before hammering past Woodman.
There was a chance for Jack Colback to equalise in the 76th minute when Sean Longstaff played him in but Colback couldn't lift the ball over the 'keeper and it remained 1-2 as the rain finally abated - although pools of standing water had begun to form.
Following a hurried and harmless effort from Almiron that flew over the crossbar, the game then concluded with Brad Potts emulating him for the home side.
Much for Steve Bruce to ponder then and a further illustration of the work still needed to prepare a side adequately for the challenges ahead - with our usual bugbear of fielding players who will soon be elsewhere while their replacements are still to be secured.
Ten days between the second game in China and facing Hibernian was always too long to go without playing an organised match and despite our evident shortcomings, this was a worthwhile 90 minutes.
If there was a positive for him here though, it was the favourable reception afforded to him by the travelling support: pro-Bruce chants louder than anti-Ashley vocalising and the only mention of a certain Spaniard coming from Bruce himself in his post-match quotes.
Biffa