Date: Wednesday February 2nd 2011, 8pm
Live on SkySports

Venue: Craven Cottage

Conditions: bereft

Admission: £35
(unchanged since 2005/06)

Programme: £3.50

Fulham

Newcastle United

1 - 0

Teams
Half time: Fulham 0 Newcastle 0
67 mins A 60 yard thump upfield down the middle of the pitch from Danny Murphy set Damien Duff away, abetted by some poor positioning from Jose Enrique (Mike Williamson nowhere near and making the vaguest of offside appeals). The ex-Magpie shot past the exposed Harper at the Hammersmith End for his first Fulham goal in 30 games, before embarking on a slightly confused but heartfelt celebration involving some badge-pointing. 0-1

Full time: Fulham 1 Newcastle 0

Alan Pardew said:

"We didn't play well enough tonight. The pitch was not the best and didnít help either team, but we did not threaten enough and we could have been a lot better. They didnít let us play much, it was a tight, tense affair. But we have Arsenal on Saturday and hopefully we will come away with better points.
"Sholaís injury has not helped our cause, itís a blow and we have to make sure we now play a game that suits the strikers we have available. The diagnosis on Shola is not good. He has a dent in his cheekbone which suggests a fracture. I haven't seen the challenge again but I know Steve Sidwell well, and he isn't malicious in any way, shape or form.

"It was a factor on the game. I won't shy away from that. Our fans could have given the team and me a much harder time than they did. The fans understand there was a blow to us on Monday and we need to rally together and I thank them for their support tonight, they were fantastic.
"The pitch didn't help but we lost our way. I'm delighted with the honesty of our performance but we lacked a 'Je ne sais quoi'* and I think Fulham did too until the goal. The strikers were not as good as they have been. Young Nile Ranger has got a lot to learn and Leon Best did not have a good night.

"Maybe there's some added pressure on them. They're going to have to deal with it. It's fair to say it'll be a steep learning curve."

* Pardew's favourite phrase returns again:

Dec 10th: The fact he (Carroll) is a local boy and has a certain 'je ne sais quoi' bodes well. He is somebody the Toon Army loves, and I guarantee while I am here he will be here.Ē

Jan 22nd: "If you have got a regular team that's winning every week and confident, you would have a little bit more 'je ne sais quoi' about you to see games out and be a bit more relaxed."
Feb 2nd:
I'm delighted with the honesty of our performance but we lacked a 'je ne sais quoi'.

Mark Hughes commented:

"We scored one, could've had a number of others, had good clear chances and could've won more comprehensively. (I'm) probably as pleased with the performance and result tonight as I was at the weekend.

"It was difficult for us in the first half in fairness. Newcastle came to stop us playing our normal game, penning us in and Mark Schwarzer had to pump long balls. That wasn't the game we wanted to play so obviously we had to address that at half-time. We imposed ourselves in the second half and played the way we wanted to play the game, creating chances and we got one and could have had others.

"In the end I was grateful for a great save by Mark Schwarzer at the death. So all in all it was a very pleasing performance and I am as pleased tonight as I was at the weekend.

"I think that's five wins on the bounce now at home. I knew in the New Year we'd come good because I was getting players back. I been here for a few months now and things we're been working on are coming to the fore.
"It's never been a worry from my point of view. What we needed was positive results to settle everyone down and we're the form team at the moment. We've got big games from now until the end of the season. It'll be another test at the weekend, but I'm sure we'll be up for it."

Toon @ Craven Cottage since WW2:

2010/11: Lost 0-1
2008/09: Lost 1-2 Ameobi
2007/08: Won 1-0 Barton (pen)
2006/07: Lost 1-2 Martins
2005/06: Lost 0-1
2004/05: Won 3-1 Ambrose, Kluivert, Ameobi
2003/04: Won 3-2 Robert, Shearer 2*
2002/03: Lost 1-2 Shearer*
2001/02: Lost 1-3 Speed
1983/84: Drew 2-2 Beardsley, Keegan
1982/83: Drew 2-2 McDermott, Varadi
1981/82: Lost 0-2 (LC)
1979/80: Lost 0-1
1978/79: Won 3-1 Connolly, Withe, Shoulder
1967/68: Lost 0-2
1966/67: Lost 1-5 B.Robson
1965/66: Lost 0-2
1960/61: Lost 3-4 Allchurch, Hughes, Woods
1959/60: Lost 3-4 Eastham, Hale 2
1955/56: Won 5-4 (FA) Casey, Keeble 2, Milburn, Stokoe
1951/52: Drew 1-1 G.Robledo
1950/51: Drew 1-1 Walker
1949/50: Lost 1-2 Milburn
1947/48: Lost 0-3
1946/47: Won 3-0 Bentley, Wayman

* played at Loftus Road

Full record against Fulham:
| | | | | | | |
| --- | --- | --- | --- | --- | --- | --- |
| | P | W | D | L | F | A |
| SJP | 28 | 12 | 8 | 8 | 48 | 36 |
| CC/LR | 28 | 7 | 5 | 16 | 41 | 55 |
| League | 56 | 19 | 13 | 24 | 89 | 91 |
| SJP(FA) | 3 | 3 | 0 | 0 | 15 | 0 |
| CC | 1 | 1 | 0 | 0 | 5 | 4 |
| SJP(LC) | 2 | 1 | 0 | 1 | 4 | 2 |
| CC | 1 | 0 | 0 | 1 | 0 | 2 |
| Cup | 7 | 5 | 0 | 2 | 24 | 8 |
| Tot | 63 | 24 | 13 | 26 | 113 | 99 |
2008/09: NUFC after 24 games: 24 points, 15th position (scored 30, conceded 40)
2010/11: NUFC after 24 games: 30 points, 10th position (scored 36, conceded 34)

United's "unlucky" blue change strip had what may be its final outing:

lost 1-2 at Norwich (FR)
won 3-2 at Accrington (LC)
lost 1-5 at Bolton (PL)
lost 1-3 at West Brom (PL)
lost 0-2 at Spurs (PL)
lost 0-1 at Fulham (PL)

Damien Duff joined Charles N'Zogbia in scoring against his former club this season - but was guilty of a rotten miss that stopped him grabbing a brace as the Frenchman had for Wigan. With the possibility of further punishment in our remaining games from the likes of Bowyer, Martins, Owen, Saha, Harewood....and Carroll (plus wild cards such as Carr and Faye), the 2008-09 total of five goals from three ex-Mags could be under threat (Bellamy 2, Faye 2, Bramble).

Included on the United bench was Michael Richardson. The 18 year-old midfielder was spotted by renowned local scout Brian Clark and signed from Walker Central at the start of the current season, following a successful trial.

His competitive NUFC career to date is as follows:

U18s: (debut v Bristol City 20.08.2010 ) 11 starts, 2 goals.
Reserves: 4 starts, 3 sub appearances, 1 goal (debut v Wolves 27.09.2010).


Waffle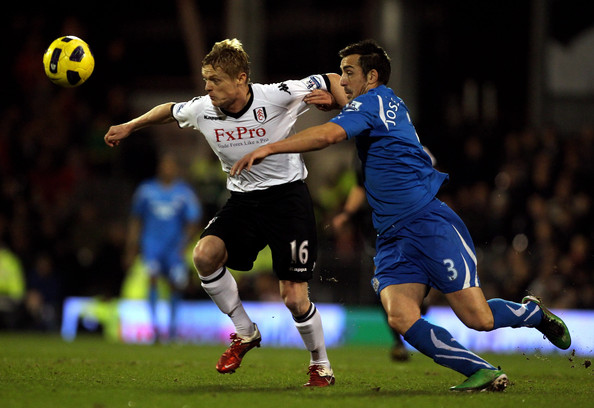 Now stop me if you've heard this one before....

Before we dive headlong into February, here's a quick summary of January's major goings-on:

2nd beat Wigan
5th beat West Ham
8th lost to Stevenage
11th Cheick Tiote three match ban confirmed
16th held by mackems after last minute equaliser
22nd held by Spurs after last minute equaliser
31st Andy Carroll sold, no replacement signed

Without including other events such as fresh injuries (Gosling, Steven Taylor, Smith), signing failures (Larsson, Wright-Philips etc.) and deliberate squad reductions (Routledge, Xisco) that's a steadily worsening trend, which were it to be put on a graph would resemble the Swan Hunters order book.
It's now something of a club tradition for United to misinterpret the transfer window as being an excuse for squad weakening, with repeated assertions of decisive action giving way to post-closure post-mortems and weak excuses about difficulties of working in the market.

The most high-profile example of this remains the fandango of August 2008 that quickly saw Kevin Keegan take his leave (a recap: James Milner sold, KK believes United doing deal for replacement of his choice - allegedly Sebastien Schweinsteiger - Xisco signed and Nacho Gonzalez loaned instead).

For one fleeting second we had wondered whether the departure of Andy Carroll by helicopter would trigger Alan Pardew's departure from Gallowgate. After all, this was a man who had staked what little reputation he arrived with on retaining Carroll - "I guarantee he will be here while I am here" is a fairly unequivocal statement - maybe he actually meant that the the legacy of Carroll's departure will overshadow the rest of his days at SJP. If so, he's got something right.

Of course Pardew has also peddled other falsehoods in recent weeks. By his own admission, he was looking for a striker for the whole of January, meaning that the events of last Monday left him looking for two, surely? His line about the Carroll departure only releasing funds in the transfer window at the eleventh hour therefore begs the question what he intended to use for funds in the previous 30 days (our best guess is a combination answer - spending the budget on Ben Arfa after being taken in by Best's hat-trick against West Ham).
And we're still slightly nonplussed about why Wayne Routledge was allowed to depart on loan but even though we don't believe he's good enough for this league. We're now back to filling shirts by any means possible and handing out squad numbers for full attendance records at the Academy.
Routledge's absence meant that Pardew was reduced to sending James Perch out to warm up on Tuesday night after United went a goal down.

The pressure on messrs Gosling and Ben Arfa to hasten their returns will doubtless increase, while Stephen Ireland's alleged availability in a fortnight already seems excessively optimistic. Yes the market is skewed in January and unrealistic fees and wage claims are sought - but that's exactly why £35m came our way.
None of the above helped improve the mood en route to our latest trip down by the riverside, but let's not forget that our erstwhile number nine was always going to be unavailable through injury - as he had been for the previous four league games, when we had paid the price of scoring failure but nonetheless posted some reasonable displays.

Pardew seemed equally apprehensive, judging by his pre-match entrance. Choosing to stride across the pitch in the company of coach Steve Stone, the United boss began acknowledging non-existent applause (as Malcolm Macdonald once did here) as he exited the player's tunnel, casting glances at the away stand to gauge what sort of reception he received.

Presumably he feared the worst, given that any goodwill and reputation-enhancement from the previous six weeks had been wiped out at a stroke. In the event though he had nothing with in the way of stick. Emboldened by the 0-0 scoreline (and probably anxious to avoid getting clarts on his shiny shoes) Pardew returned for the second half unaccompanied, and walking between the net and the away end to polite indifference. When he later over-praised the support levels of the Newcastle fans (again), what he really meant to say was 'thanks for not abusing me'.

Another typical tale from the riverbank quickly unfurled, with latecomers still taking their places when Shola Ameobi toppled over out by the touchline. It quickly became clear that this was a different injury to the one he's carried for some months and would end his involvement in this match - and an unspecified chunk of our remaining fourteen games.

That scenario immediately conjured the farce of August 1997 when striker Les Ferdinand was sold, Alan Shearer promptly got injured and the cowboy building botch from Kenny Dalglish (whatever happened to him?) was to sign Ian Rush. We should come out to "Let's Go Round Again" by The Average White Band.

Adding insult to injury (quite literally, given the booing of him from the away end) the curse of the old boy then saw Damien Duff end his own scoring drought - and put one in our net for the first time since that infamous own goal in the Villa game. Had this game been played last week, we'd have doubtless then bid £8m for him....

In fairness though, Duff had already served notice of his intentions - reminding us of his waywardness when screwing an earlier effort badly wide. Had that one been on target then Steve Harper wouldn't have had much chance of stopping it, but the United 'keeper earned his money with two noteworthy stops that kept the score down. He was the nearest thing that we possessed to a man of the match - the outfield bunch looked like a team in mourning.

During our immediate post-match rant we called this performance the most "gutless, clueless and ultimately pointless" performance since our relegation game against Aston Villa in May 2009. And while that prompted a few emails asking us if we'd forgotten Scunny (a) last season or the West Brom game that saw the end of Chris Hughton, our rage was prompted by a sense of Deja vu.

This game almost exactly mirrored some of those in last relegation season, when we just drifted off to defeat - the 0-1 loss at Bolton a prime example. Walking out of the Reebok that day having lost to a rotten team, it was difficult to recall just how we'd managed to while away ninety minutes doing nothing in particular, except slipping imperceptibly out of the division. Just less than two years on, those feelings returned on Tuesday, during the trudge down the inaptly-named Stevenage Road.

Much of that misery was due to problems in scoring, leading to massive pressure on the defence not to concede and dire consequences when they duly did. In 2009, the cap and goal-laden trio of Owen, Martins and Viduka letting us down appallingly, leaving bargain bin acquisition Peter Lovenkrands to unsuccessfully shoulder the goalscoring burden.

Two years on, the less-than-great-Dane is forced to play the role of elder statesman to a pair of strikers boasting three Premier League goals between them. To be brutally honest, you wouldn't back this triumvirate to score enough goals to anchor a promotion bid.

Trying to leave the whole Carroll thing behind and move on as the club desperately want (and need) to is impossible, as for much of this season his all-round contribution has masked numerous other shortcomings in the team. Turning hopeful punts into good balls, he also allowed colleagues to feed off him and in softening up the opposition, prompted errors that he and others profited from.

Lacking - as most teams do - another player of that ilk means that we're forced into playing a more accurate type of football - exposing our inadequacies in passing, pace and movement. And our top scorer's loss will also be felt at both ends of the field. In his opening Anfield address, Carroll may have mentioned scoring against Arsenal, but his contribution to stonewalling the Gunners in the second half at the Emirates was just as vital. The strikers currently at Pardew's disposal won't be in those positions - and also lack the heading prowess to make a difference, were they to be there.

Of course, the opportunity for misadventure and misfortune hasn't gone away. And it remains to be seen precisely what Carroll does to occupy himself between now and regaining match fitness - and where he does it. A case of You'll never walk alone....or walk again?

Nobody comes out of the saga with any distinction - even though it could end up as the best piece of business we've done since peddling Jonathan Woodgate shortly before he began to physically fall apart. The version of events advanced on behalf of Ashley & Co. by TV and certain newspapers just doesn't stand up to close inspection - and contradicts the other emerging tales of hawking Carroll round clubs earlier this month. We're also still intrigued by the London MRI scan and Swedish specialist visits Carroll made as a Newcastle player, which seem more and more like acquiring the football equivalent of an airworthiness certificate.

Selling Carroll remains a massive, high stakes gamble - banking £35m to lose far more as a consequence of another relegation. Parachute payments only tell half of the story - a second quick demotion would damage this club for a generation and Coloccini and Enrique take the high road - although given the signals from the club this week that seems inevitable anyway. Hopeful talk from Pardew about rebuffing offers for Cheick Tiote in the next 18 months is just hogwash - 18 days is a more realistic target.

In a lifetime of watching Newcastle, we never seriously believed the bit about glory. However, Andy Carroll did threaten to make Tyneside a land of hope for the first time since Alan Shearer retired.

Not any more.

Biffa