Date: Sunday 13th August 2000, 10pm

Venue: Monjuic Stadium, Barcelona

Conditions: tbc

Admission: £tbc

Programme: £tbc






(no programme)
Espanyol
2 - 1
Newcastle United
Teams
Half time: Espanyol 0 Newcastle 0

49 mins Shearer 1-0

62 mins Rotchen 1-1

71 mins Garcia 1-2

Full time: Espanyol 2 Newcastle 1


To follow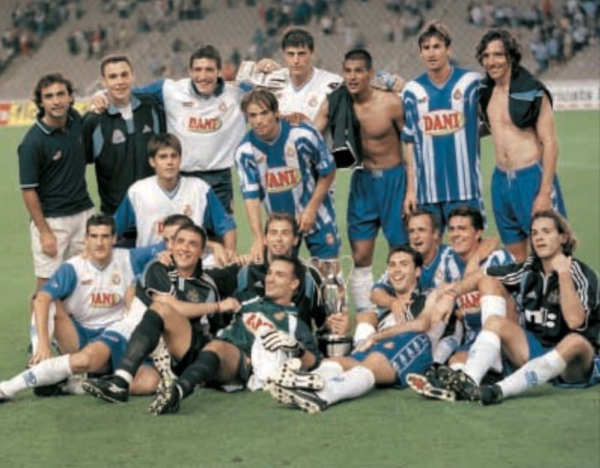 Alan Shearer marked his 30th birthday with a comeback goal but United suffered another friendly defeat in their final preparation game. We now go to Old Trafford having won just one of our five pre-season games - the only one on English soil.
The first half was indifferent for United and in particular, Warren Barton. However, up front Alan Shearer and Carl Cort looked good. Espanyol should have had a first half penalty but Newcastle went closest when Daniel Cordone hit the woodwork.
Alan Shearer opened the scoring for United on 49mins. A great run from Kieron Dyer ended with a cross from Andy Griffin and Shearer was there to head in from close range. This seemed to wake up Espanyol and they answered with two cracking goals. The first from a corner (did it cross the line?) and the second was a defence-splitting pass, finished with a neat chip over Shay Given.
United showed plenty of neat passing but over the 90 minutes they only had two chances.
Alan Weatherston (who lives in Germany, but was the only person we know who managed to get his satellite tuned into the obscure station beaming the match out live - a top effort.)