Next Match
West Ham United
Friendly
Shanghai, China
Saturday 20th July
Kick-off 10.00am BST
Live on Sky Sports
Last Match
Newcastle 0
Wolves 4
Asia Trophy
Nanjing, China
Wednesday 17th July
Match report

The Never-Ending Tour

Number of Newcastle
games attended by
NUFC.com in 2019/20:

2





Browse the FORMATIONJD range here

Newcastle United Supporters Trust
now has over 8,000 members, click
on the logo above for further details.





Ticket news:
Hibernian (a) Member sale now
St. Etienne (h) Public sale now
Norwich (a) ST holder sale now (0pts)
Giveaway:
From Langley Park
to Westgate Road


Coinciding with the tenth anniversary of his passing, a new stage play about former Magpies boss Sir Bobby Robson is heading to Newcastle in early August.

Bobby Robson Saved My Life was penned by Jarrow playwright Tom Kelly and involves a trio of characters whose lives bring them into contact with Bobby.

Described by one reviewer as "funny, humane and occasionally very moving", the play runs at South Shields Customs House until Saturday, July 20th (tickets here) then moves to Ipswich for one night.

The cast then return to Tyneside for performances at the Tyne Theatre & Opera House on Westgate Road in Newcastle on Friday 2nd and Saturday 3rd of August.
A proportion of every ticket sold will be donated to further the work of Sir Bobby Robson Foundation.

Tickets for the Tyne Theatre are on sale here and we have some to give away for the Friday performance.

To be in with a chance of winning a pair, just email your answer to the question below by 5pm on Thursday, July 25th to comps@nufc.com

Which was the only club that Sir Bobby Robson played for and also managed during his career?

Subject: Play. One entry each please, prize consists of two tickets for the play only. Please don't enter unless you are able to use the tickets.

Update:
Striker swoop claimed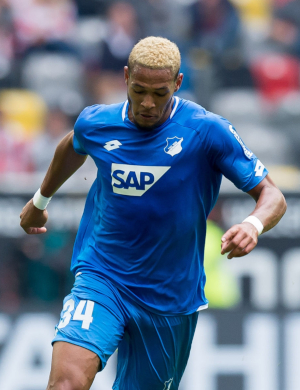 Update: Unconfirmed reports state that Joelinton is now on Tyneside to complete his medical.

Earlier: A typically quiet day at SJP saw a new head coach appointed amid the threat of legal action from his previous employer, the first team beaten 0-4 in a friendly and talk of a new club record signing.

The target is Joelinton from Bundesliga side Hoffenheim, speculation of progress increasing when the striker was withdrawn from their squad for a pre-season kickabout on Wednesday.

The 22 year-old Brazilian (23 in August) has been at the German club since 2015, loaned out to Rapid Vienna for two years before taking his chance in the first team last season and netting 11 times.

A Hoffenheim official has confirmed that the player is in negotiations to join a Premier League club, without actually naming which one - leading to the inevitable "couldn't get it over the line" jibes.

German media outlets variously claim a fee somewhere between £37m and £50m but are unanimous in their belief it's Newcastle.

It's said United made their interest in Joelinton known in the last transfer window but Hoffenheim weren't prepared to sell at that time. He signed a contract extension to 2022 in November 2018.

2019/20:
West Ham (n)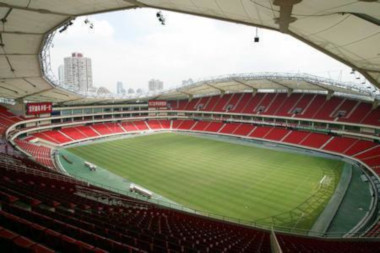 Saturday sees Newcastle play their second game in the Premier League Asia Trophy, moving on from Nanjing to the Chinese city of Shanghai.

The Magpies will face West Ham at 10am BST (5pm) before Manchester City play Wolves at 12.30pm BST (7.30pm).

Both games are in the Hongkou Stadium.

NUFC: Having arrived in Shanghai on Thursday, Steve Bruce will take charge of the Newcastle side for the first time and inherits 27 players (shirt numbers from the Wolves game are in brackets):
GK: Darlow (26), Dubravka (tbc), Harker (29), Woodman (27)
DF: Bailey (48), Clark (2), Dummett (3), Fernandez (18), Lascelles (6), Lazaar (33), Manquillo (19), Schar (5), Sterry (25), Watts (49)
MF: Aarons (16), Colback (23), Hayden (14), Ki (4), M.Longstaff (43), S.Longstaff (36), Murphy (7), Ritchie (11), Shelvey (8)

FW: Allan (50), Gayle (tbc), Muto(13), Sorensen (47)

Absent are Almiron (holiday after international duty), Saivet ( on international duty) and messrs Atsu, Elliot, Lejeune and Yedlin (fitness issues).

WHUFC: The Hammers were beaten 1-4 by Manchester City in Nanjing on Wednesday.

Stats:

Hammers v Magpies - last 10:

2018/19 lost 0-2 (a)
2018/19 lost 0-3 (h)
2017/18 won 3-2 (a) Saivet, Diame, Atsu
2017/18 won 3-0 (h) Joselu, Clark, Mitrovic
2015/16 won 2-0 (h) Perez, Wijnaldum
2015/16 lost 0-2 (a)
2014/15 won 2-0 (h) Sissoko, Gutierrez
2014/15 lost 0-1 (a)
2013/14 won 3-1 (a) Cabaye 2, Remy
2013/14 drew 0-0 (h)

Tickets: Tickets are available to buy on the day.

Prices for the 33,000 capacity Shanghai venue are between £32 and £120 (VIP £176).

The Ware Rooms on Carliol Square will have Saturday's NUFC game live on their big screen.


The Ware Rooms are at 17 Carliol Square NE1 6UQ - 5 minutes walk from both Monument and Manors Metro.
Toon Army China contact details:
Email: toonarmychina@hotmail.com
Instagram: ToonArmyChina
Twitter: @china_toon
Facebook: Search Toon Army China
WeChat: oldy1986
There's an event on Friday at BnC Bar on 685 Xikang Road (near Changping Road) from 6.30pm until late.

Admission is 80rmb (pay on arrival) which includes two pints of lager and a Toon Army China scarf. There are happy Hour prices on all drinks till 9pm.

Rather closer to home, our sponsors CentrAle welcome Newcastle's @VoodooBrewVodka from 3.30pm on Friday, offering samples of Triple Six (66.6%) Vodka available in two versions.

Appointment:
Bruce in China
Update: Bruce, Agnew and Clemence arrived in China on Thursday and almost immediately oversaw the Newcastle training session.

Update: SWFC statement, Wednesday:

The Club is disappointed to learn via public statement issued by Newcastle United that it has appointed former Sheffield Wednesday staff Steve Bruce, Steve Agnew and Stephen Clemence.
Regardless of the fact that the staff resigned from their positions with the Club on Monday, there remains outstanding legal issues to be resolved between the club and the staff and Newcastle United. The Club is currently considering its position and taking the appropriate legal advice.
No further comment will be made by the Club concerning this matter.
Newcastle United confirmed the appointment of Steve Bruce as their new head coach on Wednesday morning.

He's signed an initial three year contract and is joined by coaches Steve Agnew and Stephen Clemence, who worked alongside him at Hull City, Aston Villa and Wednesday (Clemence was also with Bruce during his time on wearside).

This will be the tenth club of his managerial career, since taking charge of Sheffield United in July 1998 - his most recent top-flight stint ending in 2016.

So all the talk of progressive football has been sacrificed on the altar of expedience and we're now saddled with a John Carver/Steve McClaren reboot.

We don't really care about his club hopping or the plight he's left Wednesday in; Bruce's mackem connection or his perception as an Old Trafford apologist is of little consequence ahead of the 2019/20 season.

And even the claim that the man who allegedly bleeds black and white once preferred Norwich City to Newcastle doesn't particularly matter - football is a lie, as his predecessor was fond of saying.

Regardless of your viewpoint of Rafa though, this appointment cannot be seen as anything other than a retrograde step - a man who previously boasted of his dislike of tactics.

This is the very opposite of ambition, but an appointment that nicely mirrors our grubby, unloved, derided shell of a football club.

One of the game's greatest mercenary managers is now in residence at his "spiritual home", for now.

Acutely aware of the frosty reception awaiting, Bruce has accepted the job with open arms knowing that the worst case scenario is a multi-million payout in time for Christmas.

The job title given to him of Head Coach seems significant: with just over three weeks to go until the transfer window closes, let's hope that whoever is actually in charge of recruitment on Barrack Road has a coherent and credible plan to avoid what looks like nothing but a relegation fight.

Whether the club have shown some foresight in appointing Bruce remains to be seen; perhaps they've merely acquired a manager with promotion to the top flight on his CV, 13 months before he's needed.

Training ground alterations are already underway

2019/20:
Savaged by Wolves

Newcastle 0 Wolves 4


Goal footage is online here

Match report - warning! contains inappropriate language...and football.

Update:
Another departure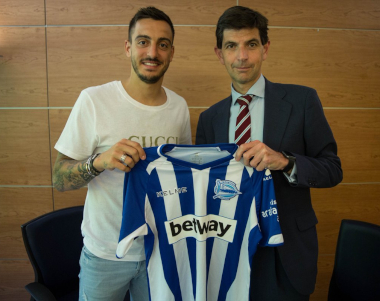 Following the departures of Salomon Rondon and Ayoze Perez, a third striker has left Gallowgate with Joselu completing his transfer to Deportivo Alaves.

The 29 year-old has made a permanent switch to the La Liga side, signing a three year contract as he departs 12 months before the expiration of a similar deal at SJP.

It's claimed United will received a fee of £2m, some £3m less than we paid Stoke City for his services in 2017.

He departs having made 52 appearances in all competitions (28 starts) and scoring seven times - six Premier League strikes that were all in home games and one on the road in the FA Cup at Blackburn Rovers.

What proved to be his final appearance came for the last three minutes of the 2-0 home win over Burnley in February - in keeping with his standing as a bit-part player. Few will mourn his exit, but as ever it's what comes next that is the real concern round here.

U23s:
Hibbees beaten
Hibernian U20s 1 Newcastle U23s 2


Match report online here

U18s:
Teens on top
Newcastle U18s 4 Scunthorpe U18s 3


Monday evening then saw Newcastle's U18 side make a winning start to their pre-season preparations at an equally sun-soaked Little Benton.

The black and whites took a 29th minute lead when Dylan Stephenson tucked a low shot home, only for the visitors to level within ten minutes, Harry Jessop ending his run with a decent finish.

Stephenson then picked up a loose ball outside the Iron box before calmly netting to restore Newcastle's advantage three minutes before the interval.

A trio of home substitutions just after the hour mark then led to striker Jessop scoring his and Scunthorpe's second - his routine shot fumbled into the goal by the newly- arrived replacement custodian.

Newcastle regained the lead through Josh Gilchrist after 66 minutes before opening up a 4-2 advantage with 14 minutes remaining (scorer tbc).

Scunthorpe's Fin Shrimpton then netted the goal of the evening with a dipping effort from distance in the 85th minute and the visitors could have even claimed a draw, had Jessop not miscued badly from inside the area.

Update:
Mariners claim Liam

Following the loan departure of Dan Barlaser to Rotherham United, a second player has made a temporary exit from Gallowgate to the EFL.

Defender Liam Gibson has joined League Two Grimsby Town until January 2020, following previous spells at Gateshead and Accrington Stanley.

Internationals:
Euros action for
young Magpie

Magpies defender Oisin McEntee featured for Ireland's U19 side on Monday, as their European Championship Final opener against Norway ended in a 1-1 draw.

The 18 year-old broke into United's reserve side in the closing weeks of last season and played the full 90 minutes in the searing heat of Yerevan.

Next up for Ireland is a meeting with France today (Thursday), before concluding their group stage fixtures on Sunday against Czech Republic.

The eight team tournament runs until Saturday week, July 27th, in the Armenian capital.

Internationals:
Senegal save
Saivet's blushes

Newcastle will have a representative in the Final of the African Nations Cup this week, after a Senegal side including Henri Saivet beat Tunisia 1-0 in extra time on Sunday.

The Magpies midfielder had the opportunity of winning the tie in normal time, but saw his 80th minute penalty kick saved.

Senegal will face Algeria in Cairo on Friday, after they won their Semi Final 2-1 against Nigeria - victory achieved with ex-Magpies Mehdi Abeid and Islam Slimani both watching from the bench.

28 year-old Saivet is under contract at SJP until 2021 and will have time off after the Finals conclude before returning to Tyneside.
Compo:
Fairs Cup giveaway

Members of Newcastle's victorious 1969 Fairs Cup squad will be present at a celebration evening at Gosforth Park this Friday (July 19th) - 50 years on from their victory over Hungarians Ujpest Dozsa.

Tickets remain on sale now here or via 0191 234 1666 priced at £40 per person or £400 for a table of ten and thanks to sponsors Premier Transport, we had a pair of tickets up for grabs.

We asked which English side were the reigning Fairs Cup champions when Newcastle won it in 1969 and most of you knew it was Leeds United - a handful providing the extra information that future SJP legend Terry Hibbitt was part of their side.

From the correct entries selected, the tickets go to Sean Ward. Thanks to everyone who entered.

2019/20:
PL TV changes
Four further games involving Newcastle have been moved for live TV, meaning that five of our opening seven Premier League fixtures will be televised (the season opener at home to Arsenal was already chosen):

Sun 11.08.2019 Arsenal (h) 2pm Sky
Sat 17.08.2019 Norwich City (a) 3pm not on TV
Sun 25.08.2019 Spurs (a) 4.30pm Sky
Sat 31.08.2019 Watford (h) not on TV
Sat 14.09.2019 Liverpool (a) 12.30pm BT
Sat 21.09.2019 Brighton (h) 5.30pm Sky
Sat 28.09.2019 Leicester City (a) 5.30pm* Sky

(*with proviso that it moves to Sun 29.09.2019 @ 4.30pm if Man City play in CL on Tue 01.10.2019)

Confirmation of the Leicester date will follow after the CL Group Stage draw is staged on Thu 29.08.2019.

Rail travel Updates:

The Spurs (a) game coincides with the closure of London Kings Cross station, with no trains running beyond Peterborough on Saturday and Sunday.

Buses will run between Peterborough and Bedford, allowing passengers to continue their journey into London St. Pancras.

In addition to that there are engineering works at Newark on Saturday, Sunday and Monday that weekend, further affecting train services.

The Brighton (h) game coincides with line closures north of Newcastle on Saturday and Sunday, with some trains diverted to run via Carlisle and bus replacement services linking Berwick to Newcastle.

Old boys:
Movers

Ex-Magpies with new clubs include:

Mehdi Abeid (Nantes)
Alun Armstrong (Darlington Manager)
Yannick Aziakonou (Dunston UTS - trial tbc)
Antonio Barreca (Genoa - loan)
Adam Bartlett (Whickham)
Craig Bellamy (Anderlecht coach)
Adam Campbell (Darlington)
Lee Clark (Blyth Spartans Manager)
Steve Clarke (Scotland Manager)
Luuk De Jong (Seville)
Mo Diame (Al-Ahli)
Emre (Fenerbahce)
Carl Finnigan (Whickham)
Macaulay Gillesphey (Brisbane Roar)
Alex Gilliead (Scunthorpe United)
Danny Guthrie (Walsall)
Jonas Gutierrez (Banfield)
Jamie Holmes (Darlington)
JJ Hooper (Wrexham)
Brad Inman (Brisbane Roar)
Joselu (Deportivo Alaves)
Olivier Kemen (Chamois Niortais)
Dan Leadbitter (Newport County)
Darren Lough (Hebburn Town)
Paddy McLaughlin (York City)
Conor Newton (Whickham)
Alex Nicholson (Gateshead)
Ayoze Perez (Leicester City)
Craig Spooner (Blyth Spartans)
Paul Stephenson (Blyth Spartans Assistant Manager)
Remi Streete (Notts County - trial)
Kris Thackray (Morpeth Town)
Dan Ward (Spennymoor Town)
Kenny Wharton (Newcastle Blue Star joint Manager)
Mike Williamson (Gateshead Manager)
Jonathan Woodgate (Middlesbrough Manager)
Josef Yarney (Chesterfield)


The story of United's 1969 Fairs Cup triumph is available now priced £19.99 here and the author will be signing copies as follows:

Fri 19.07.2019 Fairs Club celebratory event @ Grand Hotel, Gosforth Park, 7pm. details
Sat 20.07.2019 Waterstone's @ Metro Centre, 11am. Jim Scott, John Gibson and others tbc details


Fixtures, Tickets etc.
Season 2019/20

ST renewals have now ended and a general sale has now commenced.

Supporters not on long-term price freeze deals have been hit with a 5% price rise.

New ST cards will be issued ahead of the 2019/20 season.

The SJP Box Office is in the Milburn Stand, just up from the Bobby Robson Statue.

Paid-for matchday ticket collections take place from the windows at the back of the Gallowgate End Stand, above NINE Bar.

SJP Box Office phone: 0344 372 1892


Online Box Office is here
On sale dates are here
SJP seating plan is here

Milburn Stand Box Office opening:

Mon-Fri: 10am-5pm
Sat: 9am-4pm
Sun: Closed
Matchdays: 9am-Half-time

On the opening day of ticket sales, they begin at 10am unless otherwise notified.

If advance notice of a points reduction for away tickets has been given, that will also usually come into effect then.

Away tickets are sold only to season ticket holders and members*. All ST holders are automatically members (a non-negotiable fee is added annually by NUFC to each ST).

The Premier League £30 away ticket price cap scheme has been extended for a further three season and will now conclude at the end of the 2021/22 season.


Heading to the Toon?

City guide here

NE guide here
Sat 20.07.2019 West Ham (n) @ Hongkou Stadium, Shanghai, China. 5pm local time. PL Asia Trophy. Live on Sky Sports.

Sun 21.07.2019 U18s v Shrewsbury Town (h) @ Little Benton, 11am, Friendly.

Sun 21.07.2019 U23s v Celtic (h) @ NUFC Academy, Little Benton, 2pm. Friendly. NB: we have been unable to confirm whether this game will be open to the public.

Mon 29.07.2019 U23s v Rotherham United (a) @ Millers Training Ground, Roundwood, 2pm. Friendly.

Mon 29.07.2019 U17s v County Londonderry @ 4.15pm, Scroggy Road, Limavady. SuperCupNI Premier Section.
Live on BBC NI Sport Website/App.

Tue 30.07.2019 U17s v Hull City @ Seahaven, Portstewart, 7pm. SuperCupNI Premier Section.

Tue 30.07.2019 Hibernian (a) @ Easter Road, 7.45pm. Friendly. Member sale now, public sale Fri 19.07.2019. £15 adults, £10 concessions. (allocation: circa 3,000)

LNER are running an additional service from Edinburgh to Newcastle, departing at 22.47 and arriving at 01.17.

It calls to set down at Dunbar (23.08), Berwick (23.35) and Morpeth (00.39) before terminating at Newcastle.

Wed 31.07.2019 U17s v FC Edmonton @ Riada Stadium, Ballymoney, 7pm. SuperCupNI Premier Section.

Thu 01.08.2019 U17s v team tbc @ venue tbc, KO tbc. SuperCupNI Premier Section.

Fri 02.08.2019 U17s v team tbc @ venue tbc, KO tbc. SuperCupNI Premier Section.

Sat 03.08.2019 AS St. Etienne (h) @ SJP, 3pm. Friendly. Public sale now, £10 adults, £5 concessions.

Thu 08.08.2019 Premier League transfer window closes @ 5pm BST.

Sun 11.08.2019 Arsenal (h) @ SJP, 2pm. Premier League. Member sale Mon 22.07.2019, public sale Thu 25.07.2019 (online), Mon 29.07.2019 (in person/by phone). Live on Sky.

NB: No metros on Sat 10.08/Sun 11.08 between Airport and Regent Centre.

Sat 17.08.2019 Norwich City (a) @ Carrow Road, 3pm. Premier League. ST holder sale now, 0 points. £30 adults, £25 65+, £20 U18s, £15 U12s.


NUFC Live on TV:

Sat 20.07.2019 West Ham (n) Sky
Sun 11.08.2019 Arsenal (h) 2pm Sky
Sun 25.08.2019 Spurs (a) 4.30pm Sky
Sat 14.09.2019 Liverpool (a) 12.30pm BT Sat 21.09.2019 Brighton (h) 5.30pm Sky
Sat 28.09.2019 Leicester (a) 5.30pm* Sky
(*Moves to Sun 29.09.2019 4.30pm on Sky if Man City have a CL tie on 01.10.2019)

(TV picks up to 30.09.2019 announced)

In addition, the following two games are already confirmed for live TV transmission (but in theory could yet be altered).

Tue 03.12.2019 Sheff Utd (a) 7.45pm Am
Thu 26.12.2019 Man Utd (a) 3pm Am

NUFC Live TV confirmation dates:

NB: these are all "approximate dates"

Tue 06.08.2019 Oct 2019
Mon 16.09.2019 Nov 2019
Fri 11.10.2019 Dec 2019/Jan 2020
Fri 13.12.2019 Feb 2020
Fri 24.01.2019 Mar 2020
Fri 21.02.2020 Apr 2020
Fri 03.04.2020 May 2020
Mon 11.05.2020 17.05.2020 (final game)

League (Carabao) Cup:
United enter in Round 2.

R2: w/c Mon 26.08.2019
R3: w/c Mon 23.09.2019
R4: w/c 28.10.2019
QF: w/c 16.12.2019
SF1: w/c 06.01.2020
SF2: w/c 27.01.2020
F Sun 01.03.2020

FA Cup:
United enter in Round 3.

R3 Sat 04.01.2020
R4 Sat 25.01.2020
R5 Wed 04.03.2020
R6 Sat 21.03.2020
SF Sat 18.04.2020
F Sat 23.05.2020

Checkatrade Trophy (U21s):
United enter in Round 1 in Group D, playing each of the following three sides once:

03.09.2019 Macclesfield Town (a) 7.45pm
24.09.2019 Shrewsbury Town (a) 7.30pm
12.11.2019 Port Vale (a) 7.45pm

Group stage ties commence in w/c Mon 02.09.2019.

U23 Premier League Cup:
Participation/details tbc

Northumberland Senior Cup:
United enter at the Quarter Final stage.



Other events @ SJP:

Rugby Union:

Fri 06.09.2019 England v Italy. Friendly.

Rugby League:

Sat 23.10.2021 Opening ceremony and first game of Rugby League World Cup.


International Magpies
National Service

International breaks 2019/20:

02.09.2019-10.09.2019
07.10.2019-15.10.2019
11.11.2019-19.11.2019
23.03.2020-31.03.2020

Coxy's Cockup Corner
Whoops, He did it Again...

What's this all about then? Click here
for a rambling explanation of sorts....

On This Day in History
18th July

Born Or Died:
1908 Jonathan Montague Wilkinson born, Esh Winning, Durham. (1927-29)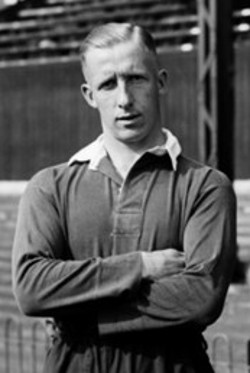 Centre forward who played for Esh Winning

, Kelloe Colliery Welfare and Durham City, also spending time on trial at both Middlesbrough and the mackems.

Joining Crook Town in early 1927, Wilkinson was sold to United for £250 within months and debuted in 0-3 defeat at Aston Villa in October of that year.

The player with the nickname "Monte" was signed to understudy to Hughie Gallacher and by season's end was playing alongside the great man when deployed at outside right.

Involved less at first team level in his second season at United, Wilkinson netted just twice in eleven games and was sold to to Everton for £675 in June 1929 - where he found himself behind the great Dixie Dean.

Moving on to Blackpool in 1931, it was only when Jonathan signed for Charlton Athletic two years later that he finally became an established first team regular.

Helping the Addicks climb from Division Three (South) to the top flight, Wilkinson played as a wartime guest for Portsmouth and also saw action in Burma and India with the RAF.

Living in Lincoln after the end of hostilities, he managed a cinema in Washington after returning to the North East and is related to fellow Magpie, Steve Harper.

Monte passed away in September 1979.

1961 Alan Pardew born, Wimbledon.
(2010-15, Manager)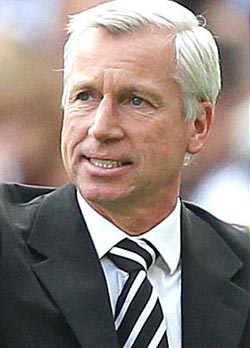 A midfielder with non-leaguers Whyteleafe, Epsom & Ewell, Corinthian Casuals, Dulwich Hamlet and Yeovil Town, he also played for Sunday League side Morden Nomads.

Working both as a taxi driver and a glazier (at one stage taking a six month contract in the Middle East in the latter trade), Alan's belated introduction to league football came after Crystal Palace paid Yeovil Town the princely sum of £4,000 for him in 1987.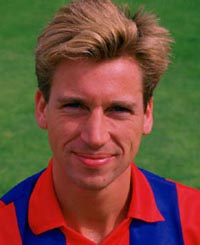 Four seasons at Selhurst Park included an FA Cup Final loss to Manchester United in a replay at Wembley (after netting in a 4-3 semi-final win over Liverpool), but he departed in 1991 on a free transfer.

Signing for Charlton Athletic, Pardew was an Addick for another four years including a short-term switch to Spurs in 1995 as they fulfilled their Intertoto Cup obligations with various temporary signings.

Ending his playing career with Barnet, Alan's first coaching job came at Underhill and he then followed Bees boss Terry Bullivant to Reading in 1997 as Royals reserve coach.

After a brief spell as caretaker manager in March 1998, Pardew succeeded Tommy Burns in September 1999 and stayed just under four years before moving to West Ham, following the sacking of Glenn Roeder.

Promotion to the Premier League and an FA Cup Final loss to Liverpool followed, but a downturn in results saw him sacked in December 2006.

Quickly appointed as Charlton boss, he was unable to save them from relegation and after struggling to mount a promotion bid, exited from the Valley in November 2008.

Resurfacing at League One Southampton in July 2009, behind the scenes discontent saw him forced out just over a year later, despite winning the Football League Trophy Final.

Out of management until succeeding Chris Hughton at SJP in December of that year, Pardew enjoyed a memorable 3-1 home win over Liverpool in his first game after making a low-key entrance before kick-off.

Commenting afterwards that "Ultimately the fans don't support me, they support the shirt", Pardew quickly embraced the twin roles he'd been given - of not only taking charge of the team and reducing the influence of senior players, but also acting as a the public face of Mike Ashley & Co.

Despite an embarrassing loss to Stevenage in the FA Cup and the sale of Andy Carroll after the manager vehemently denied that he would be leaving, Pardew began to gain a measure of grudging respect among fans.

The real turning point was his tenth game in charge, when a 0-4 half time deficit ended in a 4-4 draw with Arsenal.

Finishing twelfth, a top ten place was only denied by West Brom's Somen Tchoyi, who scored a second half hat trick after United had raced into a 3-0 lead against the Baggies in their final game of the season.

Pardew's first full season in charge started with two crucial results - a 0-0 home draw against Arsenal followed by a 1-0 win at the mackems, Magpies going on to post an 11-game unbeaten run in all competitions.

Despite crushing losses at Norwich, Fulham, Spurs and Wigan that season proved to be a memorable one, and at one point a top four finish was a distinct possibility.

However, Pardew eventually guided his side into fifth, securing European football for the first time since the 2006/07 season.

The Premier League Manager of the Season and the League Manager's Association Manager of the Year gongs both came his way, while an eight year contract to remain at United was signed in September 2012.

By the following summer however, Pardew's position was in some doubt after elimination at the Quarter Final stage of the Europa League was followed by a sixteenth place finish; with relegation only mathematically avoided in the penultimate game.

The unexpected return of Joe Kinnear to SJP in a Director of F***all role coupled with the resignation of club MD Derek Llambias left the manager looking vulnerable.

However he completed another incident- packed season at the helm, receiving a lengthy ban after a touchine confrontation with Hull City's David Meyler - an incident that came after other indiscretions that he'd received warnings from the FA about.

And by May 2014, the team's loss of form had triggered unprecedented levels of anger from a section of fans, Pardew unable to occupy his technical area at the final home game due to the vocal abuse he received.

Protests continued with varying degrees of intensity during the next season but his exit came in unexpected circumstances, Pardew asking for permission to rejoin former club Crystal Palace.

Failing to appear at the press conference following a 3-2 home win over Everton on December 28th, Pardew then attended the Aston Villa versus Palace game on January 1st, although still technically NUFC boss.

An undisclosed compensation deal was then agreed and he was announced as the new Eagles manager on January 3rd 2015, leading his new side to a 4-0 FA Cup victory at Dover Athletic the following day.

A tenth place finish that season saw him add former Magpie Yohan Cabaye to his squad the following summer, ending the 2015/16 campaign in fifteenth: five points and three places above relegated Newcastle.

Pardew also saw his Eagles side beaten 1-2 by Manchester United in the FA Cup Final.

After a poor start to the 2016/17 season though, he was dismissed just before Christmas and replaced by Sam Allardyce.

Working as a Sky pundit Pardew returned to management in November 2017 at West Bromwich Albion the day after a 2-2 draw with Newcastle at The Hawthorns.

But his time at the Baggies was short and not very sweet - sacked in April 2018 after a run of eight successive defeats that left relegation a certainty for Albion - although they weren't mathematically down when he took his leave (and payoff).

2016 Death of John Hope, 67.
(1969-71)
What Else?
1990 The sixth live music show at SJP saw the return of popular R 'n' B combo, The Rolling Stones on their Urban Jungle tour.
For set list fetishists, Keef and the boys banged out the following tunes to an appreciative crowd:

Start Me up, Sad Sad Sad, Harlem Shuffle, Tumbling Dice, Miss You, Almost Hear You Sigh, Ruby Tuesday, Rock and a Hard Place, Mixed Emotions, Honky Tonk Women, Midnight Rambler, You Can't Always Get What You Want, Can't Be Seen, Happy, Paint it Black, 2000 Light Years from Home, Sympathy for the Devil, Street Fighting Man, Gimme Shelter, It's Only Rock and Roll, Brown Sugar, Jumping Jack Flash, Satisfaction.

Support came from Dan Reed Network and The Quireboys.


1997 Stuart Pearce signed for United on a free transfer, following the demotion of Nottingham Forest to the Nationwide League.
2002 A 25-man squad was announced for Newcastle's pre-season tour of Holland:
Harper, Given, Elliott, Hughes, Bernard, Quinn, Bramble, Griffin, Steve Caldwell, Dabizas, O'Brien, Marcelino, McClen, Solano, Kerr, Speed, Acuna, Bassedas, Dyer, Robert, Viana, LuaLua, Ameobi, Cort, Shearer.

Those with squad numbers not making the trip were: Bellamy (not fit enough), Jenas and Chopra (off with England U19 squad), Gavilan, Gary Caldwell and Green (on loan elsewhere), Karelse (transfer-listed) and young keeper Adam Collin (playing for the reserve side).
2003 Ahead of their trip to Kuala Lumpur, a number of those travelling took part in a friendly against Division Three new boys, Doncaster Rovers, which United won 2-1.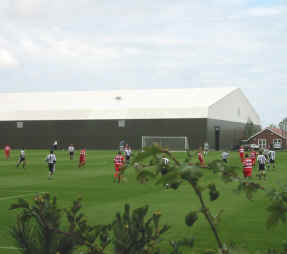 Exclusive shot of the game, apparently
taken by Bellamy's dad - David
United: Harper, Griffin, Bernard, Bramble, Carr, Dyer, Speed, Bowyer, Robert, Shearer, Bellamy.
United took the lead on 20 minutes through Gary Speed, Rovers made it 1-1 ten minutes later and then five minutes before half time, Kieron Dyer regained the advantage from close range, having earlier shaved the Doncaster crossbar.
NUFC.com match report.

2004 Kitchee (Hong Kong) (a)
1-1 (1-0)
(won 7-6 on penalties)
Friendly
Milner(63)
Desailly(14)
13,131
Game two of United's Far East tour saw them move from Bangkok to Hong Kong and a meeting with a side including ex-Premier League duo Marcel Desailly and Fabrizio Ravanelli as guest players.

As had been the case in Thailand, the game ended in a 1-1 draw and proceeded straight to penalties in order to reach a conclusion.

After their awful showing five days earlier though, United were flawless from the spot, winning 7-6 after Shay Given made a save and Aaron Hughes netted in sudden death.

Alan Shearer was presented with The United Christian Medical Service Charity Challenge Cup, while Gary Speed threw his medal into the section housing Newcastle fans, after what was his last game for the club.
NUFC.com match report
2007 The end of an era as Newcastle United withdrew from the London Stock Exchange following the Mike Ashley takeover.
2008 Tottenham defender Younes Kaboul was linked with a move to wearyside, a rumour that his agent was very quick to dismiss, commenting to reporters that:

"Younes wouldn't join s*nderland even if there was an earthquake - we have more interesting options than s*nderland. Don't even think about it."

Almost inevitably, he did join the mackems in July 2015, staying for just over a season.



2009 Darlington (a)
7-2 (4-1)
Friendly
Duff(3), Nolan(17), Ameobi(27,36), Gutierrez(48), S.Taylor(60), Carroll(76)
Windass(7pen,65)
6,698
Newcastle's second pre- season game saw them debut their much-debated yellow away kit against a Quakers side managed by Colin Todd.

With ex-Mag Paul Arnison among a motley crew of trialists and free transfer acquisitions, this was never going to be a serious test and Damien Duff scored from our first attack.

Some daftness from Tamas Kadar then gave Darlo a spot kick that their veteran striker/ coach Dean Windass slotted past Tim Krul.

Thereafter it was a tale of firsts, with both Kevin Nolan and Jonas Gutierrez enjoying maiden strikes in our colours - enjoyed by the 3,345 occupants of the away section.

The Magpies were forced to play the final 25 minutes of the game with ten men, Nicky Butt having left the pitch with a dislocated thumb after all nine substitutes had been used.
NUFC.com match report
2012 Liverpool manager Brendan Rodgers spoke about Andy Carroll and rumours of a return to former club Newcastle on loan:
"For us it's simple, the club have invested £35million in Andy and he's a player who is still part of this group.
"The only way we would even think about him going out is the same with any other player.

"If there was an offer to take him on a permanent deal then as a football club we would need to look at that.
"That's no different to any player but the thought of him going out on loan for one year is just ridiculous really.
"Unfortunately it's that part of the season when there's a game going on in football with agents and other people."

Within six weeks that "ridiculous" thought had become reality, in the shape of a season-long loan to Premier League rivals West Ham....

2014 The U21s lost 0-2 to Gateshead at the International Stadium in a testimonial for Tynesiders defender Jamie Curtis.

Ex-Magpie midfield duo Marcus Maddison and Greg McDermott were both on target.
NUFC.com match report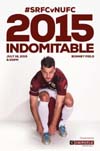 2015 Sacramento Republic (USA) (a) 1-0 (0-0)
Friendly
og(Kiffe)(48)
11,442
After a 2,000 mile flight from Wisconsin to California, United saw off the third tier hosts at Bonney Field thanks to an own goal.

However, they had to play the closing 25 minutes with ten men following the dismissal of Massadio Haidara for a high footed lunge.

Having linked up with his new colleagues, there was a debut for midfielder Georginio Wijnaldum as a second half substitute.


NUFC.com match report

2017 Jacob Murphy signed from Norwich City for a reported fee of around £12m with add-ons. Also linking up with the squad in Dublin was Atletico Madrid's Javier Manquillo.