Ticket news:
Asian Trophy (n) Public sale now
ST renewal Thu 04.07, general sale Mon 15.07
Internationals:
No rest for some
Copa America Finals (14.06.2019-07.07):

Salomon Rondon (Venezuela Gp A):
15.06.2019 Peru (Porto Alegre) drew 0-0
A goalless game as Venezuela got their group campaign underway. Rondon played the full game as his side were reduced to ten men in the 75th minute.

18.06.2019 Brazil (Salvador)
22.06.2019 Bolivia (Belo Horizonte)

Miguel Almiron (Paraguay Gp B):
16.06.2019 Qatar (Rio de Janeiro) drew 2-2
An eventful night for Miggy in Rio as his side threw away a two-goal lead to finish all square with Qatar. He made a goal that was disallowed by VAR before passing to the goalscorer minutes later.

19.06.2019 Argentina (Belo Horizonte)
23.06.2019 Colombia (Salvador)

Euro U21 Finals (16.06.2019-30.06):

Freddie Woodman (England U21):
18.06.2019 France (Cesena)
21.06.2019 Romania (Cesena)
24.06.2019 Croatia Serravalle)

AFCON Finals (21.06.2019-19.07):

Christian Atsu (Ghana Gp F):
(15.06.2019 South Africa (n) FR drew 0-0
It finished goalless in this friendly warm-up game and Christian played the first half.)

25.06.2019 Benin (Ismailia)
29.06.2019 Cameroon (Ismailia)
02.07.2019 Guinea-Bissau (Suez)
U21s:
Checkatrade entry
Newcastle's U21 side will feature again in the Checkatrade Trophy after a successful campaign last season.

Ben Dawson's side progressed from the group stages in the 2018/19 competition after coming out on top of a group featuring the senior sides of Grimsby Town, Doncaster Rovers and Notts County.

A home win over Macclesfield Town on penalties was followed by a meeting with the mackems' first team which ultimately ended 0-4, although our youngsters had gone in at the break level.

Of course, the victors of that game went on to suffer Wembley heartache after a penalty shoot-out defeat to Portsmouth.

Also competing in next season's competition will be Manchester United and Liverpool's academy sides, with 16 under-21 sides joining teams from the two lower leagues.

The draw for the group stage will take place on Monday September 2nd.
Compo:
Tickets up for grabs
Once again Hardwick Hall in County Durham is hosting a live festival over the weekend of August 17th-18th and thanks to the good folk organising it, we have a couple of tickets to give away.

Newcastle are away at Norwich City that weekend, so if you're not trekking to Norfolk, then what promises to be a cracking line-up will be on show at Hardwick.

For the chance to win a pair of adult tickets for Saturday or Sunday then simply share and comment the answer to the following question with 4 friends on this Facebook page (NB: no email entries accepted for this competition):

Hardwicklive
Playing on Sunday is this well known West Ham supporter. Who is he?




The competition will only run until midnight on June 19th, so get your entries in as soon as possible.
Fairs Cup:
The Amazing Journey

The author with David Craig and Jimmy Scott
Coinciding with the 50th anniversary of United's cup success, Matthew Watson-Broughton's book about Newcastle's Fairs Cup campaign looks back at the glorious 1969 cup triumph.

Retracing their steps, some players have been back to the scene of their success, Budapest and this excellent article in the Daily Mail follows their amazing journey.

Daily Mail article here


Buy The Amazing Journey now for £19.99 with free UK postage online here (for an author-signed copy add NUFC.com to delivery instructions.)

(If you are in Newcastle, Waterstones next to Grey's Monument have copies).
2019/20:
Fixtures: Arsenal (h)
on TV to start
Premier League fixtures for the 2019/20 season were released today at 9am and first up for United is a visit from Arsenal followed by the trek to newly promoted Norwich City.

The last two seasons have also started at home to a North London side - Tottenham Hotspur. Both of those were moved for live TV coverage and our game against Arsenal has already been selected and moved to Sunday with a 2pm KO.

Our first meeting with Spurs this season is our third game and our first trip to their new stadium, although scheduled rail works at King's Cross could cause problems with that and other early fixtures for rail travellers.

The Brighton home game in September also coincides with scheduled line closures north of Newcastle. As always, we'll provide updates as soon as we can.

Our home campaign ends the same way as it did last time - hosting Liverpool, although this season it will be our final fixture.

Boxing Day sees us travel to Old Trafford -an Amazon Prime pick - but we are at home to Leicester on New Year's Day.

There are midweek trips to promoted side Sheffield United (also on Amazon Prime) and as always, Everton. The other promoted side, play-off winners, Aston Villa will host us on Saturday November 23rd.

There will be something new in February - what is being called a Winter break, although it's splitting the fixtures over two weekends before an International break.

Our final away game is at Brighton and Hove Albion and with visits to Manchester City and Watford and home games against Spurs, it looks to be a tough final five fixtures.

Here's the full list - subject to change.
(the £30 adult away ticket cap applies again)

August

Sun 11 Arsenal (h) 2pm (Sky)
Sat 17 Norwich City (a) 3pm
Sat 24 Tottenham Hotspur (a) 3pm
Wed 28 League Cup 2nd Round (TBC)
Sat 31 Watford (h) 3pm

September

Sat 14 Liverpool (a) 3pm
Sat 21 Brighton (h) 3pm
Sat 28 Leicester City (a) 3pm

October

Sat 05 Manchester United (h) 3pm
Sat 19 Chelsea (a) 3pm
Sat 26 Wolverhampton (h) 3pm

November

Sat 02 West Ham United (a) 3pm
Sat 09 Bournemouth (h) 3pm
Sat 23 Aston Villa (a) 3pm
Sat 30 Manchester City (h) 3pm

December

Tue 03 Sheffield United (a) 7.45pm (Amazon)
Sat 07 Southampton (h) 3pm
Sat 14 Burnley (a) 3pm
Sat 21 Crystal Palace (h) 3pm
Thu 26 Manchester United (a) 3pm (Amazon)
Sat 28 Everton (h) 3pm

January

Wed 01 Leicester City (h) 3pm
Sat 04 FA Cup 3rd Round
Sat 11 Wolverhampton (a) 3pm
Sat 18 Chelsea (h) 3pm
Tue 21 Everton (a) 7.45pm

February

Sat 01 Norwich City (h) 3pm
Sat 08/15 Arsenal (a) 3pm
Mid-season "break" - details TBC
Sat 22 Crystal Palace (a) 3pm
Sat 29 Burnley (h) 3pm

March

Sat 07 Southampton (a) 3pm
Sat 14 Sheffield United (h) 3pm
Sat 21 Aston Villa (h) 3pm

April

Sat 04 Bournemouth (a) 3pm
Sat 11 West Ham United (h) 3pm
Sat 18 Manchester City (a) 3pm
Sat 25 Watford (a) 3pm

May

Sat 02 Tottenham Hotspur (h) 3pm
Sat 09 Brighton (a) 3pm
Sun 17 Liverpool (h) 3pm

TV picks will be announced on the following approximate dates:

Aug/Sep - 5th July
Oct - 6th August
Nov - 16th September
Dec/Jan - 11th October
Feb - 13th December
Mar - 24th January
Apr - 21st February
May - 3rd April
Final game of the season picks follow the penultimate game
2019/20:
Season ticket news
The renewal deadline has been announced as Thursday, 4th July and subject to availability, vacant seats will go on general sale on Monday 15th July.

The price of season tickets for supporters who are not on long-term price freeze deals has increased. One-year season ticket deal pricing has risen by 5% throughout the stadium.
Update:
Rafa: options diminish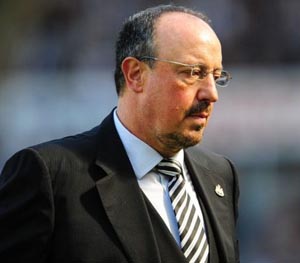 AS Roma have appointed Paulo Fonseca as their new head coach, which is one less vacancy now being linked to Newcastle manager, Rafa Benitez.

In the wake of another "top job" being filled, following the appointment of the Olympique Marseille to Andre Villas-Boas, vacancies being linked with Benitez are slowly reducing.

If Rafa is waiting for a better offer - which may well be the case on the basis that NUFC won't be radically altering what's already on the table - then it's becoming less and less likely there'll be one from a mainstream club in Europe.

With takeover negotiations also still moving at a snail's pace, none of this is helping our preparations for next season - our first opponents are now known and pre-season starts in just over two weeks.
Ex-Mag:
Heed lad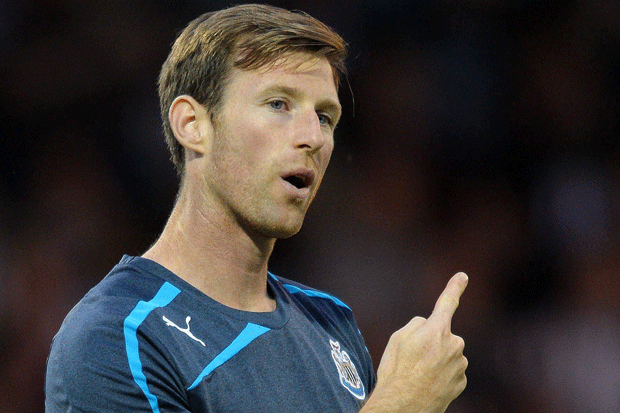 As expected, ex-Magpie Mike Williamson has been announced as the new manager of troubled Tynesiders, Gateshead FC.

Following financial irregularities and various other mismanagement, Gateshead were demoted from the National League last season and will start the 2019/20 season in the National League North.

Williamson joined the Heed in 2018 from Oxford United and played 32 times, including a dismissal at Solihull Moors. Assisting Williamson will be Blyth Spartans defender, Ian Watson, who returns to the club.

He becomes the fourth old boy now in charge of a National League North club: Lee Clark (Blyth Spartans), Alun Armstrong (Darlington) and Steve Watson (York City) being the others.

Ex-ref:
The passing of
Trelford Mills


News reaches us that controversial referee from the 1980s, Trelford Mills, has died at the age of 77 in Sheffield.

Mills will be forever remembered on Tyneside for a series of seemingly anti-Newcastle decisions during the 1980s, particularly during one FA Cup match against Brighton in January 1983 when he disallowed two late United goals.

Imre Varadi and Kevin Keegan both had efforts chalked off by the Barnsley official as Brighton won the replay at St. James' 1-0, following a 1-1 draw on the South coast.




Youtube footage online here ("It's a fix!").

And he was at it again almost three years later when he denied George Reilly a late winner against Watford in Division One after Paul Gascoigne had equalised three minutes from time.

Later that season the boos were still ringing in his ears as he awarded a penalty to Manchester United after only two minutes, converted by Brian Robson, in a 2-4 home loss to the Red Devils as the bearded whistler courted controversy once again.

Three separate games that gave him legendary status on Tyneside as the most-loathed man-in-black, although his officiating of Kevin Keegan's debut got lost in time.

After retiring, Mills could be found as an after-dinner speaker and more often than not, he would be reminded and questioned by Newcastle followers about those games.

He would take the criticism in good grace and was convinced he had made the correct calls, saying that had there been more cameras at the game (it was on Match of the Day so there were more than usual!) he would have been vindicated.

He even ironically wore a Newcastle shirt after a Barnsley home game - where Mills worked in corporate hospitality - and NUFC.com reader, Spen, recalls that after giving him some grief he chatted freely about the incidents and was a "lovely bloke to talk to".

On another occasion he even gave Spen a copy of the Referees' Assessor report for the Brighton game which you can read here.
He may never be forgiven by many who had their FA Cup dreams dashed that year but he will certainly never be forgotten and with the imminent introduction of VAR, that's probably something now lost from the game.

Trelford Mills (1942-2019), RIP (ref in purgatory).
Update:
Striker exit
still predicted

Despite having completed the permanent signing of West Ham striker Lucas Perez, it appears that Spanish side Deportivo Alaves are still intent on completing a deal for Joselu.

The Basque club are reportedly close to reaching agreement for the 29 year-old, who is about to enter the final year of his deal at Gallowgate. Spanish newspaper, Marca, say the fee will be €2m (£1.78m).

Joselu for his part is said to be keen on a return to the Basque country where he spent part of his childhood - and willing to take a pay cut in return for the guarantee of a three year contract.

Latest:
D-Day for Diame

Update: Diame has reportedly travelled to Qatar for talks with the Al Gharafa club.

Earlier: NUFC confirmed that Mo Diame and Callum Roberts will both be leaving the club after their current deals expire at the end of June.

From the reserve squad, Josef Yarney, Stefan O'Connor, Tyrique Bartlett, Juanito and Otto Huuhtanen have also been released.

And departing from the Academy are youngster Max Allen, Thomas Cole, Sam Joyce and Deece Kasinga Madia.
In terms of the non-first team departures, there aren't any great shocks.

Central defensive duo Yarney and O'Connor arrived in July 2017 following their release from Everton and Arsenal respectively, but neither were ever picked in a side by Rafa Benitez.

And while Yarney started last season playing in League Two and ended it in the National League, O'Connor dropped out of Newcastle's U23 side before the turn of the year and wasn't selected again.

The overseas contingent of our development squad reduces with the loss of Finnish 'keeper Huuhtanen, Swiss-born South African forward Bartlett and Spanish attacker Juan Cumbreras aka Juanito.

Omitted from the list - and presumably therefore still under contract here - are reserve trio Luke Charman, Victor Fernandez and Rosaire Longelo.

Meanwhile, there are new contracts on the table for Tom Allan, Owen Bailey, Daniel Barlaser, Lewis Cass, Liam Gibson, Nathan Harker, Mo Sangare, Oliver Walters, Ryan Barrett, Dan Langley and Jack Young.
2019/20:
The Loan Arranger
....and pronto!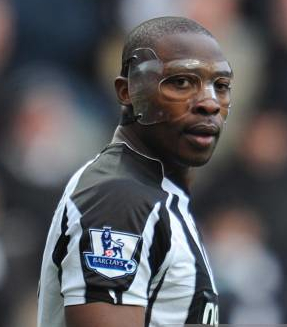 Who is that masked Mag?
There may be a deafening silence where first team matters are concerned, but the off-field restructuring of Newcastle's Academy continues.

With Ben Dawson moving from U23 coach to a Director of Football-type role, his place at the helm of the reserves is taken by Neil Redfearn.

The 53 year-old had a brief period working with United's U23s last season and has managed various clubs including Leeds United and Rotherham United since ending his playing career.

A newly-created post of loans co-ordinator meanwhile is filled by Shola Ameobi, whose remit is to achieve meaningful placements for Academy products - something that went badly awry in the second half of last season.

Another new face at Little Benton is Mark Atkinson, who moves from a senior coaching role at the mackem academy to oversee coaching for agre groups up to the U16s.

Internal appointments see Neil Winskill step up to replace Dave Watson as U18s coach and Ian Bogie take on a similar role for the U16 side.


2019/20:
Pre-season: four
games confirmed
United have now confirmed details of what they say is a full first team pre-season schedule, comprising of four games in 17 days.

Beginning with the already-announced double header against Premier League opposition in China on Wednesday July 17th and Saturday July 20th, the Magpies then head to Edinburgh for a friendly against Hibernian on Tuesday July 30th (7.45pm).

And the fourth and final fixture brings French Ligue 1 side St. Etienne to SJP on Saturday August 3rd (3pm) - a week before the Premier League begins.

While we've played at Tynecastle twice in the Premier League era against Hearts - most recently in 2017 - this will be United's first visit to Easter Road since a 3-0 testimonial success there back in August 1984 when a certain George Best guested for the hosts.

Finishing fifth in the Scottish Premiership this season, the Hibees missed out on a place in Europe. Following the departure of Neil Lennon earlier this year, they are managed by Paul Heckingbottom, who was Barnsley boss during our 2016/17 Championship-winning season.

Absent from the home side in July will be former United midfielder Gael Bigirimana, whose release by Hibernian was confirmed earlier this week.

St. Etienne meanwhile are assured of a fourth place finish in the French League ahead of their final game this weekend, enough for a place in the Europa League Group Stage during September.

Ahead of their trip to SJP, they'll be spending part of pre-season playing in the USA.

United have never faced Les Verts on Tyneside, but did visit the Stade Geoffroy-Guichard for a pre-season game in July 1971 - our 1-2 defeat featuring a debut goal for Malcolm Macdonald.

Featuring in their squad - and both under contract for next season - are two familiar faces; full back Mathieu Debuchy and midfielder Remy Cabella.

Premier League Asia Trophy:

Newcastle kick off the event by facing Wolves at Nanjing Olympic Sports Centre on Wednesday July 17th at 6pm local time, before Manchester City and West Ham meet there at 8.30pm.

All four teams move on to the Hongkou Stadium in Shanghai on Saturday July 20th, with the losers from the Nanjing games facing each other at 6pm ahead of the final between the winners at 8.30pm.

Each has an allocation of tickets for each venue; NUFC's £32 (Nanjing) and £43 (Shanghai). Tickets cover both games at each venue.

That process of obtaining tickets looks to be easier for UK based fans than the PL's parallel guidance of buying from two separate agencies in China (one for each venue). However it appears that tickets bought locally (in China) start at £8.

The published capacities of each ground are 61,000 (Nanjing) and 33,060 (Shanghai).

PS: Wolves have also published a FAQ here

Academy:
SuperCupNI draw

Newcastle United are entering the NI Super Cup tournament (formerly the Milk Cup), with an U17 squad participating in the Premier Section.

The event runs from Monday July 29th until Friday August 2nd at venues across Northern Ireland and United's Group E opponents are as follows:

Mon: County Londonderry (Limavady, 4.15pm)
Tue: Hull City (Portstewart, 7pm)
Wed: FC Edmonton (Ballymoney, 7pm)
Thu: tbc
Fri: tbc

Old boys:
Hoy oots

Ex-Magpies now free agents include:

Mehdi Abeid (Dijon)
Hatem Ben Arfa (Rennes)
Gael Bigirimana (Hibernian)
Adam Campbell (Morecambe)
Andy Carroll (West Ham)
Nicky Deverdics (Wrexham)
Ryan Donaldson (Hartlepool United)
JJ Hooper (Grimsby Town)
Aaron Hughes (Heart of Midlothian)
Brad Inman (Rochdale)
Dan Leadbitter (Bristol Rovers)
Sylvain Marveaux (Lorient)
Emmanuel Riviere (Metz)
Danny Simpson (Leicester City)
Ryan Taylor (Fleetwood Town)

Paul Stephenson left his post as Boro U23 coach.

Old boys:
Movers

Ex-Magpies with new clubs include:

Alun Armstrong (Darlington Manager)
Lee Clark (Blyth Spartans Manager)
Steve Clarke (Scotland Manager)
Carl Finnigan (Whickham)
Jamie Holmes (Darlington)
Alex Nicholson (Gateshead)
Kris Thackray (Morpeth Town)