Half time: Newcastle 0 Fiorentina 0

63 mins: Newcastle 0 Fiorentina 0 (match abandoned)
Alan Pardew commented after the deluge:
"It's frustrating but there isn't a lot you can do about the weather. The rain just wouldn't stop and we were worried about injuries. There was a tackle on Cabaye out there which had my heart in my mouth. It was the right decision to call it off.
"I hope I can get the club unified again. When the ­ownership of the football club is in the forefront of conversation it is a ­problem. I want people to be talking about the football team here and what the players do on the football pitch.
"The problem is that where we are now financially means that we can never really fulfill the expectations of the fans. They have memories of European football but the gap is ­getting bigger as the years go by.
"It is becoming difficult to compete with the top clubs, but that is not to say we can't compete at the level we are at, but we are always vulnerable to the bigger clubs as Andy Carroll's move proved.
"That makes it very difficult to manage – but not impossible. Mike Ashley and Derek Llambias made it quite clear – the club to a certain extent needs to wipe its nose and therefore we haven't got ­investment above our income. That is how Mike wants to run the football club.
"Some of the other clubs have that ability to spend more than they earn and Manchester City have been able to break into the top four for that reason.They have a sovereign state ­backing them. We can't ­compete with that. It is very difficult.
"I am not going to make any predictions about the new ­season until I see what ­players we get in. I am fairly confident that we will get the players in that we need. I would like one or possibly two in before we play Arsenal.
"The fans have had so many ­broken promises in the past not just from this ownership but way before that, but we have added two or three very good players to the group ­already and we are going to add to that.
"Once we see the team settle down – and I don't think it will be in the first three or four games if I am honest – I think we are going to see a very strong side.

"People have to buy into what Newcastle United is all about - we don't have the riches of other clubs. That is obvious. Sometimes you have to accept things and work as hard as you can with what you have got. Since I've been here that's what we've done and that's how it needs to be every game; every player needs to be focused on trying to overachieve because, if we don't, we won't be good enough.
"Cabaye is central to my vision of how I want us to play. Last season I don't think we had control of games, especially at home. He will give us that. His passing and grasp of the ball will be significant for us. We have a very good player on our hands.
"We're all taking a deep breath, having some time out and seeing where we go with Joey. I want my best players playing for the club but Joey needs to buy into what we're doing. If he doesn't, he'll probably go. We'll assess it on Monday, Tuesday or Wednesday. Me and Joey will have a couple of texts and take it from there.
"There's been no bids for José and I want him to stay. I keep looking at him and smiling. He smiles back but he hasn't signed the contract yet and that is a problem."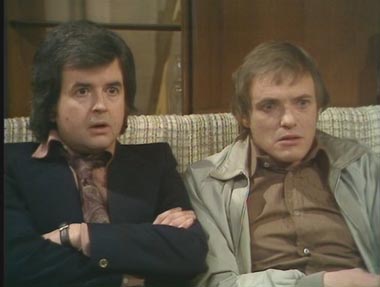 United Flop? United Fiasco? United Fight Back?
United Forge Ahead? United Five? United Fail?
United....Flooded Out!
A pre-season already blighted by injuries, crowd trouble, visa issues, heat waves, plastic pitches and twitter troubles descended into the realms of the ridiculous on Saturday afternoon, when prolonged rainfall forced the abandonment of Newcastle's sole home friendly after 63 minutes.
The downpour had begun as forecast in mid-morning and the game kicked off in heavy rain, amid claps of thunder and occasional flashes of lightning.
And although no surface water was visible, the sodden pitch played its part in proceedings as early as the 11th minute, when Tim Krul aquaplaned across his six yard box to block a goalbound effort that was adjudged offside.
Despite the rain abating slightly, by midway through the opening half the pitch resembled a skid pan and players from both teams struggled to keep their footing and cope with the ball unexpectedly sticking on the sodden grass.
Failing to test the visiting 'keeper, both Leon Best and Jonas Gutierrez fired shots wide of the goal while Krul pulled off a trio of stops including one instinctive block to prevent what would have been an outlandish own goal.
Rumours spread at half time that the match would be halted but with SJP ground staff out forking the pitch, the game did resume for another 15 minutes of what was becoming a skill-free lottery, before referee Mark Halsey consulted with the managers of both sides.
By then, Demba Ba had come agonisingly close to scoring, threading a shot from an acute angle along the goal line at the Gallowgate End via a deflection. Ba (inexplicably wearing gloves) was one of a trio of French players to get their first taste of playing at SJP, with Yohan Cabaye looking steady in a midfield anchor role and Sylvain Marveaux enjoying a brief runout down the United left.
At the other end meanwhile, Fraser Forster made a pair of timely interventions that will have boosted his confidence following last Sunday's misadventures at Elland Road.
The decision was made on the hour to continue for a further five minutes, but it quickly became obvious that conditions weren't improving and there was little point in continuing, risking both injuries and damage to the pitch.
Alan Pardew's side may have resumed after an unwanted shower on the pitch at Darlington, but they had no answer to the meteorological variety and made their way from the field as the PA announcer confirmed the abandonment.
What next? locusts?
Biffa