Date: Sunday 23rd September 2012, 3pm

Venue: St. James' Park

Conditions: familiar/accommodating




Newcastle United

Norwich City

1 - 0




Teams
19 mins Hatem Ben Arfa took possession of the ball midway in his own half on the right flank and nipped infield before expertly laying a low arcing ball forward to the advancing Demba Ba.

Leaving a clutch of defenders in his wake, he slotted the ball under John Ruddy from the edge of the box at the Gallowgate End. 1-0

Half time: Magpies 1 Canaries 0
Full time: Magpies 1 Canaries 0
Alan Pardew commented:

"I just wanted my penalty taker to take it, that would be a start! But I can understand the group wanting to give it to Papiss (Cisse) - it says a lot about the spirit in the group that they wanted him to score, but it wasn't what I wanted.

"I didn't make a big deal about it at half-time because I thought the miss was bad enough for us. At the end I just put the list up with the penalty takers to make sure they take them in future.
"I can understand why they did that, they want Papiss to score and players do that, players want players to score and you'd be surprised, it's not as cut throat as the media put out. They genuinely wanted him to score the goal, the fact that he missed it was a blow to the group and we felt it in the dressing room.
"I expected Hatem (Ben Arfa) or Demba (Ba) to take it, when players are playing well, they grab the ball. I've never been too fussed really, but today I thought it was the wrong player at the wrong time.

"It was not the professional thing to do, but I can understand it. I am not going to criticise the group over putting Papiss up for that.

"However, I made it clear from now on there will be a designated penalty taker. It might be Shola - it depends who is playing, but it will go up on the board.
On a professional level, I wanted Demba or Hatem to smash it home and at half-time we would have came in together in a great position.

"As it was, we were a bit deflated. I did not want to kill them at half-time over that. I let it go a bit. I mentioned it at the end as you would expect.
"We got nervous and we got a bit deep and I thought we lacked a bit of ambition in the second half. I can't help feeling the penalty miss had something to do with that.

"If we'd been 2-0 up, I think we would have seen the game out a little bit more comfortably, but I can't fault the players.

"We've had a really tough run of games, we've not put in any kind of champagne performance anywhere along the line here but we've kind of ground results out like we did today, and that's a good sign really."

Goalscorer Demba Ba added:

"The best time to do your talking is during the 90 minutes. Thatís exactly it Ė that is what football is about - it should be played on the pitch when itís 11 versus 11.
"Iím delighted - to have a win and a goal is great for me. It was a great pass from Hatem (Ben Arfa), and to get three points as well means you canít ask for any more.
"It could have made it easier, but we are a team, and we wanted Papiss to get going Ė thatís all. Jonas (Gutierrez, captain for the day) came up with the idea (for Cisse to take the spot kick), but unfortunately he missed it.
"The three points were the most important thing. We know (Cisse) will come good, he just has to find his way back to the goal. He will continue to work - after that, it is in the hands of God.
"Who knows what is going to happen for him and for us in the future?Ē

Chris Hughton said:

"Nothing has changed. Itís still a wonderful, passionate stadium and one that is still a delight to be at Ė even if itís in the opposing dugout. Iíll never forget it.

Itís the same with everybody Ė once you get to a tender age, you look back, and you look back with really fond memories, not just about the stadium, but living in the area. The supporters and the staff and everybody were fantastic. It was a big three years of my life, and I will look back with pride.
ďIt was nice (to be welcomed back to SJP) but in the aftermath of the game it was disappointment, because I wanted us to get the result. I thought in good periods of the game we played well enough and caused enough problems to get it.

So, disappointing on that one, but from a personal point of view, itís the first time Iíve been back since I left. There were lots of highlights for me - going up and being in charge of a Newcastle team that won the derby 5-1 - but there were low moments too.

"I was part of the staff that went down to Championship - I have never forgotten that. It wasnít all highs, but right through all of that the people and the supporters were brilliant to me.

"We have to show that same resolve and quality to give ourselves a chance. We certainly set (points) targets for groups of games. It is something the players very much buy into, but the beauty about our game is that possibly at a moment when nobody fancies you to get a result, you do pick one up.

"It is 11 against 11 and you have to make sure you have a group of players who show no fear where ever they go. If that is the case you are always capable of getting a result.
ďWe are conscious of where we are as a club, the quality we are up against. That is always the challenge and we have a group of lads who accept that. Is it about survival? We donít know where it will take us.
ďUltimately, for a club like ours in the second season back in the Premier League it is about staying in the division. But in that respect we are no different to the team last season at this stage. We would have the same outlook.Ē
ďIt is always a concern (not to score) but in each game we have played in the last four we have created chances. I have said before my fear would be not creating. We need to be more clinical and possibly have that little bit of good fortune, but the endeavour is good.
ďThere is a lot of character in this team. They want to get on the ball, they want to be brave in possession and that is something we will need to continue. I think Newcastle was similar in many respects to the previous Tottenham game when I thought some of our best football came after we conceded.

"You have to stay mentally strong and keep getting in those positions... what we have at the moment is a very competitive squad."

At the third attempt this season, United followed up a Thursday night Europa League game with a victory, having lost and drawn their previous two domestic outings.

Alan Pardew secured his 100th Premier League point in his 65th league game in charge of Newcastle, having won 27, drawn 19 and lost the other 19.

Demba Ba became the fourteenth player to reach 20 goals for the club in the Premier League:

148 Alan Shearer
46 Peter Beardsley
43 Andy Cole
41 Les Ferdinand
40 Shola Ameobi
37 Nolberto Solano
34 Robert Lee
29 Gary Speed
28 Obafemi Martins
27 Craig Bellamy
26 Michael Owen
23 Kieron Dyer
22 Laurent Robert
20 Demba Ba

Steve Harper posted a first clean sheet in his last seven competitive appearances for Newcastle, since a 2-0 win at Birmingham City back in February 2011

Magpies versus Canaries - post WWII:

2012/13 won 1-0 Ba
2011/12 won 1-0 Cisse
2004/05 won 2-1 Jenas, Sh.Ameobi(pen)(LC)
2004/05 drew 2-2 Bellamy, Hughes
1994/95 won 3-0 Beardsley 2(1pen), Kitson
1993/94 won 3-0 Cole, Lee, Beardsley
1988/89 lost 0-2
1987/88 lost 1-3 Gascoigne
1986/87 won 4-1 Goddard, Gascoigne, McDonald(pen), D.Jackson
1984/85 drew 1-1 Waddle
1981/82 won 2-1 Varadi, Mills
1977/78 drew 2-2 Burns, Kennedy
1976/77 won 5-1 T.Craig, Gowling, Oates, McCaffery 2
1975/76 won 5-2 Gowling 2, Macdonald 2, OG
1973/74 drew 0-0
1972/73 won 3-1 Tudor 2, Guthrie
1964/65 won 2-0 Cummings, Robson
1963/64 won 2-0 Cummings, Iley
1962/63 won 2-1 Fell(pen), Thomas
1961/62 drew 0-0


Full record against Norwich:
| | | | | | | |
| --- | --- | --- | --- | --- | --- | --- |
| | P | W | D | L | F | A |
| SJP | 24 | 14 | 6 | 4 | 46 | 20 |
| TN/CR | 23 | 6 | 7 | 10 | 28 | 32 |
| League | 47 | 20 | 13 | 14 | 74 | 52 |
| SJP(FA) | 0 | 0 | 0 | 0 | 0 | 0 |
| CR | 1 | 0 | 0 | 1 | 0 | 5 |
| SJP(LC) | 1 | 1 | 0 | 0 | 2 | 1 |
| CR | 0 | 0 | 0 | 0 | 0 | 0 |
| Cup | 2 | 1 | 0 | 1 | 2 | 6 |
Seasonal comparison - NUFC last five PL seasons after 5 games::
2007/08: 8 points, 10th (scored 6, conceded 4)
2008/09: 4 points, 19th (scored 4, conceded 9)
2010/11: 7 points, 5th (scored 8, conceded 6)
2011/12: 9 points, 4th (scored 4, conceded 2)
2012/13: 8 points, 10th (scored 6, conceded 6)

Waffle
The return of former players and managers to Gallowgate usually provides a chance to reflect on the contribution they made during their time in Toon and the manner of their departure, with the bluffers and duffers getting the bird while the canny lads are applauded - regardless of the strip they wear.

Certainly the appearance of messrs Carroll and Nolan promises to be a compare and contrast affair when West Ham pitch up here: perhaps everyone will just ignore them both and focus their fury on abusing Big Sham in the visiting dugout...

The level of applause that greeted Chris Hughton today was just right: respectful without being too fevered. And the welcome from his old players was evidently sincere (and mirrored behind the scenes by both club employees and press room occupants), an acknowledgement of his honest efforts here.

By contrast though, Hughton's selection of the traitorous Sebastien Bassong seemed to escape the attention of most present, only the PA announcement of his early replacement through injury creating a stir among home fans. And even then, the ex-Mag was denied the full-scale derision of the crowd as he departed, when his replacement was revealed to be former mackem Michael Turner.

Despite the pleasantries though, Hughton and his assistant Colin Calderwood would have been in little doubt that a difficult afternoon awaited him as he looked to steer Norwich to their maiden win of this latest top-flight return.

If he didn't have that sinking feeling when forced to reshuffle his side within the opening ten minutes though, though, Hughton certainly knew he was up against it soon after when Newcastle provided a moment of class and Hatem Ben Arfa's defence-splitting pass was rammed home by Demba Ba.

Had the provider of that goal not left Manchester on a stretcher in October 2010, then Hughton may not have been unseated himself barely two months later on the back of three successive failures to win at home in the league.

But one Mag's loss is another one's gain and Alan Pardew was able to watch his side collect a second three point return of the season from the Directors Box thanks to the artistry and accuracy of his Parisian pair. The manager was also spared having to high five the owner by Mike Ashley's absence (has anyone seen him at a game this since Everton away last May?)

The visitors may have returned to their usual yellow garb after last season's appearance here in green, but echoes of our single goal success that day extended further than the scoreline. The unerring accuracy of Papiss Cisse that day saw him snaffle the chance as Demba put in a decent shift but extended his own goal drought to five games (a run that would eventually total fourteen).

This time round though the boot was firmly on the other foot with Ba potent and Cisse profligate, even when handed the opportunity to get off the mark this season by his benevolent team mates.

That came when Mike Williamson was nudged in the back by Steve Morison in first half added time and team captain Jonas Gutierrez opted to entrust our number nine with the penalty kick. Sadly for a nervous-looking Cisse though, his spot kick attempt was a carbon copy of one taken in Portugal against Olympiakos during pre-season - and harmlessly hammered high over the crossbar.

A misadventure then, but well-intentioned. Whether Ben Arfa or Ba would have taken it is unclear: the former's decision to grab the ball after winning a spot kick in the Spurs game here raised eyebrows at the time, while the latter failed badly against the mackems last season (although he had been responsible for earlier flawless conversions at the Britannia and Old Trafford).

As had been the case in the last meeting of these team here back in March, we took the lead and held on it for well over an hour, with City's battering ram Grant Holt again only belatedly joining the fray (20 minutes today, 13 minutes last time).

The former Carlisle target man may not be able to fit into his wedding suit any more, but it's less than a year since he planted two headers in our net against us at Carrow Road. And again, those preferred to him up front here had long ceased to be any sort of threat to Steve Harper's clean sheet.

The half time teamtalks were doubtless interesting, with Pardew presumably en route to give his when the penalty panto unfolded. Across the corridor meanwhile, Hughton was doubtless given renewed optimism that there could be something here for his side after all and trying to get his message over.

And had Harper not raced off his line to deny Andrew Surman shortly after the restart, then that spurned penalty could have been very costly. Our subsequent struggle to create chances indicated that at 1-1 we would have missed out on a glaring opportunity to collect three points.

Many of the "big personalities" in the dressing room from the Hughton era have of course departed and their presence often seemed to us to nullify whatever game plan had been agreed beforehand as they basically did what they wanted.

The net effect was that the players took the credit for the good days and the manager carried the can when things went backwards. Whether Hughton's tactics were valid remained unproven.

Opinion remains divided as to the tactical nous of his successor, but he seems to have the advantage of a more obedient squad than his predecessor. And in motivational terms, having inspired better displays out of James Perch and Davide Santon, Pardew's quest to coax more consistent contributions from Jonas seems to be paying off.

Rarer now is the headless chicken-type run that seldom bore fruit and but there's also less sense of the game passing him by for significant periods of time. A website somewhere will presumably bear testament to the fact that he contests and wins more tackles and loses the ball less. His ability to win free kicks though remains intact, while he seems more willing to drop back when Santon goes upfield.

Cheick Tiote made a return to the first team when he replaced Anita and proceeded to give a staggering cameo performance, akin to that of an a unbroken stallion being saddled for the first time.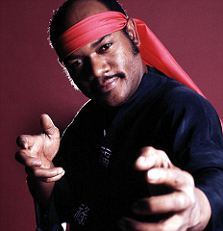 There were some fine tackles, one 60 yard pinpoint pass, some ludicrous dribbling on the edge of his own box, a spectacular miskick and one assault that earned him a customary booking.

The Ivorian Chuck Norris almost provided the crowning glory when challenging for a ball with two opponents and attempting to take them both out in mid-air - a move we last saw Billy Whitehurst pull off away at Everton in 1986....and before that, Bruce Lee. No wonder Bigi and Sammy have copied his barnet.

If the players get up to do a turn at their Christmas party, then may we suggest that Cheick's selected tune is that 1970s disco classic "Kung Fu Fighting" by Carl Douglas - but only after all the plates and glasses are safely cleared away...."oh-oh-oh-oh", indeed.
A suitably mad ending to a slightly bonkers week then, but one in which we remained unbeaten in three games. Like the penalty miss, Tiote's antics could have been very costly, but we got away with it on this occasion. One senses the manager will be having "a word".

Biffa