RE: this magic lantern lark, the plan appears to be that most of the day it's pointed at the Tyne Bridge, but roughly between 11am and noon it moves round to take in other sights, including the Holy Ground. Like the swing bridge, but with cameras.

So, some days you get this......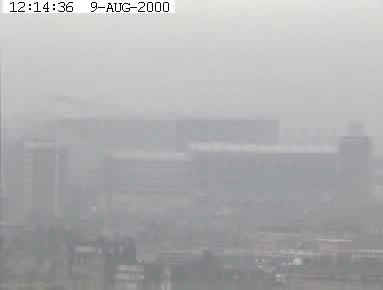 But on other ones, you get this.....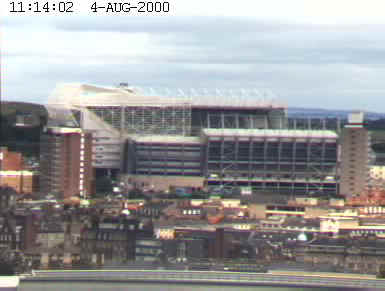 or this: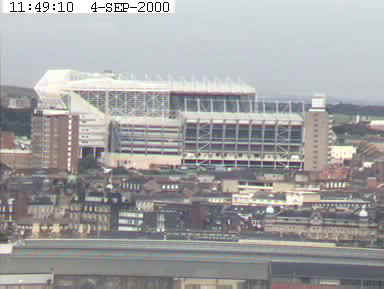 If you haven't been to the toon in the last 12 months, you might not appreciate how big the cathedral on the hill now is, but if you take a look at that little brown tower on the left - that's the office block at the Brewery.....
For some more shots of the ground old and new, click here