Ticket news:
Spurs (a) / Man City (a) SOLD OUT
Liverpool (h) / QPR (h) member sale now
West Brom (a) ST holder sale now (zero points)




Update

:
Fan Forum #5 minutes


Monday saw the fifth meeting of the fan forum run by NUFC, what they "term an opportunity for members to quiz the club on any issues on behalf of all supporters, as well as being the club's opportunity to redress the balance with facts. All questions and answers are published on the club's website for the wider fan base".

minutes are available online here

A few things that caught our eye:

Ambitions for the current season:

"The club's minimum target this season is to finish in the top ten of the Premier League."

Whether that tenth place is the trigger for staff bonuses to be paid this season wasn't elaborated upon.

Striker arrival in next transfer window:

"....additional attacking players had been pursued. The club are continuing to look at potential targets but stressed no guarantee could be made in reference to January."

Mapou Yanga-Mbiwa situation:

"The move was sanctioned in the interests of all parties. There is the possibility that the transfer could become permanent at the end of the loan period at around the fee Newcastle United initially paid for him*.

"The club added that it had initially reached a verbal agreement for a replacement defender in the summer. Because the deal with AS Roma took longer than expected, the replacement transfer was no longer possible.

"The club's view was that the deal to allow Mapou Yanga-Mbiwa to leave was in the interests of all parties and, after taking the medium-to-long term view, the club let him leave."

* reported as £6.7m by Sky Sports in January 2013

That appears to back up the one in / one out line that was peddled by the club in the closing days of the last transfer window - what does occur to us was that the "replacement transfer" that couldn't be completed was actually a permanent switch for Jamaal Lascelles from Forest, which could only then be concluded as a loan leading to a future transfer.

Recall rumours for the Nottingham Forest loanees:

"....

the club are delighted to have secured both Jamaal (Lascelles) and Karl Darlow and while they will be big assets to the squad in future, it was not true that they could be recalled from their current loan deals until the end of the 2014/15 season."

The question of why Lascelles was part of the Premier League squad list NUFC submitted in September (but Darlow wasn't) didn't then get asked by forumites.

Regarding the story about Lascelles and the fact that the club confirmed it was wrong, it's yet to be seen whether the media outlets who published that would be subject to a ban. If they consider it "patently untrue" then they'll be out, or if "incorrect information" then they'll stay in.

Leicester City (h) kickoff delay (i):

Asked how NUFC communicated information on this:

The club used social media and club website, sent emails to broadcasters and journalists and gave face-to-face updates to reporters and TV/radio personnel, while stewards around the stadium used loud hailers to communicate with fans.

There's a danger here that the club are relying on social media to get messages out, regardless of whether fans use those networks - or could even connect to them.

Our reading of the "loudhailer" comment is that there's no PA system around external areas of SJP - in contrast to other Premier League stadia (eg Old Trafford, Anfield), where announcements are regularly made on matchdays.

That begs the question of how emergency situations would be dealt with if turnstiles were already open and fans were leaving and arriving at the same time. Those inside the ground would hear the PA, but those outside wouldn't be able to.

Given the large number of spectators unfamiliar with SJP who will attend both rugby events in 2015, it's surely worth reviewing all possible communication channels.

Leicester City (h) kickoff delay (ii):

When asked about fans adversely affected by the late finish to the game because of booked trains, the club responded by saying that:

Those supporters are asked to write to the club's Box Office (St. James' Park, Newcastle, NE1 4ST) so that the club can assess complaints on a case-by-case basis.

(We're aware of some of who left the game early because of service specific ticket bookings and others who stayed and were charged additional fares on later trains. Anyone who used public transport other than the train ie coach services or flights may also wish to write to the club).




Proud sponsors of NUFC.com
Premier League
:
Off to see Big Scam

The palatial splendour of Upton Park: yours for £43


While travelling toon fans have seen price reductions for six Premier League games this season due to reciprocal pricing agreements and the Away Fan Fund, the stark reality of admission costs will soon be reinforced.

In return for an average view and facilities reminiscent of a cattle mart in a tube station, West Ham are now selling tickets for our visit next month to their own fans in an equivalent area for £43 - mirroring the cost to us.

That puts them top of the rip-off chart thus far, but with many other pricier outfits yet to show their hand:

Prices paid/confirmed so far this season:
£43 West Ham
£41 Aston Villa
£31 Spurs *
£25 Southampton, Swansea City
£20 Everton, Stoke City
£15 West Bromwich Albion

Looking at the other games, indications are that we'll pay the following (with slightly cheaper ones at some venues, ie lower tier at Chelsea):

Chelsea £55
Liverpool £52
Manchester City £51
Manchester United £46
QPR £45
Burnley £40
mackems £40
Crystal Palace £32

tbc (last season price in brackets):

Arsenal (£25.50)
Hull City (£30)
Leicester City (n/a) (mackems paying £35 next month, which makes them Cat B. Cat A is £40).

PS: Both Burnley and Liverpool have classified their home games against Newcastle higher than their meeting with the mackems. That means that we can expect to pay £5 more at Turf Moor and up to £9 more at Anfield.

Twenty's plenty: the FSF campaign is online here

Magpie back in Europe:
Globe trotter


Wednesday saw NUFC season ticket holder Mark Allison aka Run Geordie Run announce the route of his latest and longest charity quest - from Lisbon to Istanbul.

Running to raise funds for The Children's Foundation and the Sir Bobby Robson Foundation, Mark intends to complete the 3,580 miles in 100 days during 2016.

His planned route will include Portugal, Spain, Andorra, France, Italy, Switzerland, Germany, Austria, Croatia, Serbia, Bulgaria, Greece and Turkey.

And if that wasn't enough, Mark also announced plans for further runs in 2018, 2020, 2022 and 2024 - by which time he hopes to have completed the remaining 13,642 miles of his 20,000 mile lap of the planet. Mental.

RGR v the World to date:

2007 874 miles in GB (£34,108)
2011 3,100 miles in USA (£105,322)
2013 2,384 miles in OZ (£55,126)

http://www.rungeordierun.com/


Premier League:

Crock idols - latest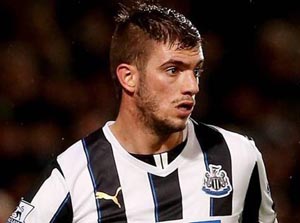 Excluding Jonas Gutierrez, the current status of the eleven senior players reportedly unavailable is as follows:

Samuel Ameobi: (injury tbc) now available tbc
Paul Dummett: (injury tbc) now available tbc
Emmanuel Riviere: (injury tbc) now available tbc
Cheick Tiote: (calf) now available tbc
Mike Williamson: (injury tbc) now available tbc

Ryan Taylor: (knee) Late October/early November

Rolando Aarons: (hamstring) early November
Siem De Jong: (leg) late December/early January

Adam Campbell: (hernia) no return date
Curtis Good: (hip) no return date
Davide Santon: (knee) no return date

The last public mention of Santon came in mid-August, when Alan Pardew confirmed a specialist had recently examined his problematic knee and revised the target date to resume training from September to November.

Premier League:
Unlikely foxtrot winner
Newcastle 1 Leicester City 0
Match report is online here

U21s:
Reserves on top

Newcastle U21s 3 Brighton U21s 1
Internationals:
Country calls

Update: Scotland U16s have selected United youngster Owen Gallacher for their Victory Shield opener.

The striking son of former Magpie John Gallacher is in the squad for the game against Northern Ireland at St Mirren on Friday week, October 31st. The tie is live on Sky.

Two young Magpies are away on international duty this week as follows:

Kyle Cameron (Scotland U18s):
Tue 21.10.2014 Czech Republic (a) Hradec Králové FR

The Newcastle defender started on the bench and was introduced into the action around the hour, providing an assist in a 2-0 victory for the Scots.

Thu 23.10.2014 Czech Republic (a) Hradec Králové FR

Paul Woolston (England U17s):
Sat 25.10.2014 Cyprus (a) Paphos ECQ
Mon 27.10.2014 Macedonia (n) Paphos ECQ
Thu 30.10.2014 France (n) Paphos ECQ
Book giveaway
:

Hit the north
Since the 1990s, journalist Michael Walker has spent far too much time in press boxes and on terraces reporting on the fortunes of the North East's "big three" and many other clubs across the region. The fruits of his not inconsiderable labours are now available as "Up There".

Described by the publishers as "part social-history, part travelogue", it tries to give the importance of football in these parts some sort of rational context and answer that one giant question - why do we keeping f*cking up?


Dipping into his own back pages to build a narrative ,the author also sought out a number of football personalities with a tale to tell, ranging from Stan Anderson to John Hall, Howard Kendall to Alan Kennedy and Rob Lee.

Highlighting the vast collection of silverware amassed by home-grown managers and players and examining how that talent dried up, "Up There" transcends club rivalries and aims for the bigger picture - entries in the index for Tony Blair and Ernest Bevin sit next to Peter Beardsley.

Having said that though, a healthy proportion of the book is devoted to Gallowgate matters, with some particularly strong coverage of events involving messrs Hall, Ashley, Keegan and press bans etc. that debunk a few myths.


"Up There" is available from all good bookshops now and can be ordered direct from the publishers here. Michael will also be signing copies in Newcastle late next month (details tbc) accompanied by former Magpie Rob Lee.


To be in with a chance of winning
a copy, just email us here with your answer to this question:
Gaining promotion in 1984, the-then Newcastle manager attempted to sign Steve Bruce, Mark Hateley and Kevin Sheedy, but was blocked by the club's board and resigned. Who was that manager?

The closing date is Sat Oct 25th @ 9pm, subject is: Up. No purchase necessary, no age restriction and entries welcome from anywhere in the world, although free prize delivery is restricted to UK addresses only.

Those choosing their own subject line will be disqualified.
Fanzine:
Finger clicking good


Issue 115 of True Faith is now available in digital-only format. Click here for details of how to subscribe.

Online subscriptions cost £17.99 annually, with a £5.99 quarterly option. Ten issues per season, each one has a minimum of 100 pages and subscribers also get free access to over 30 back issues.


Loan lads

:

The borrowers

Magpies currently on temporary assignment elsewhere:

Mapou Yanga-Mbiwa (AS Roma)

A night to forget for the defender, who completed the full 90 minutes of a 1-7 home hammering by
Bayern Munich in the Champions League on Tuesday evening.

Jamaal Lascelles, Karl Darlow (Nottingham Forest)
Usual rules applied for manager Stuart Pearce at Watford in the Championship on Tuesday, with goalkeeper Darlow starting and defender Lascelles on the bench.

That had remained unchanged at full time, by which time the score was 2-2.

Remie Streete (Port Vale)

Another unused substitute selection for the defender on Tuesday night, as Scunthorpe United shared four goals at Vale Park in a League One fixture.


Freddie Woodman (Hartlepool United)
The final game of Freddie's month-long loan saw him remain on the bench as 'Pools were beaten 1-3 at Accrington Stanley in League Two on Tuesday.


Jonathyn Quinn (Blyth Spartans)
A first start in green and white for striker Quinn came against Skelmersdale United at Croft Park in a Northern Premier League game on Tuesday. Jonny's second Blyth goal put his side ahead on 34 minutes but the visitors levelled in the 79th minute and it ended up 1-1.

Sylvain Marveaux (Guingamp)
Next game: Dinamo Minsk (a) Europa League, Thursday.

Hatem Ben Arfa (Hull City)
Next game: Liverpool (a) Premier League, Saturday.

Premier League:
Spurs (a)

This coming Sunday sees the Magpies play the first of six Premier League games in London this season, as they head to White Hart Lane for a 1.30pm kickoff.

The game isn't live on UK TV, with the rescheduling to compensate for the home side playing Asteras Tripolis at home in the Europa League on Thursday night.

United have sold their 2,200 allocation and the usual dry train alcohol restrictions will apply on the return journey from Kings Cross to Newcastle, beginning with the 16.45 departure until the end of service and also including the two Grand Central departures to the dark place.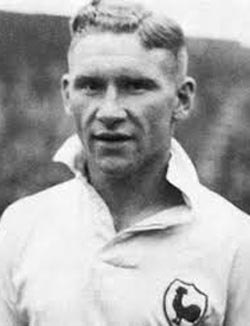 Spurs confirm that tributes will be paid on Sunday to their former player and manager Bill Nicholson, who passed away aged 85 almost exactly ten years ago.

Nicholson also played for Newcastle as a wartime guest while serving in the Durham Light Infantry, appearing for the Magpies 19 times between April 1943 and April 1944.

Squad: Davide Santon, Siem De Jong, Rolando Aarons and Adam Campbell remain out, but Cheick Tiote, Paul Dummett, Mike Williamson Emmanuel Riviere and Sammy Ameobi should all be available for selection.

Paddy Power match betting is online here

Newcastle to win @ 4/1
Game to end scoreless @ 10/1
Gabriel Obertan to score in a 1-0 win @ 100/1

(NB: quoted odds were accurate at the time of writing, but subject to fluctuation - click on the link above to display current live odds).

THFC: Federico Fazio is suspended after marking his Premier League debut with a red card during Saturday's 1-4 defeat at Manchester City.

Recording home wins over QPR (4-0) and Southampton (1-0), Spurs were beaten at White Hart Lane by both West Brom (0-1) and Liverpool (0-3) and come into Sunday's game with just one PL win in six games.

Referee: Anthony Taylor - first time in charge of Newcastle this season, with his only appointment in the 2013/14 campaign the FA Cup defeat by Cardiff City.

Travel: Buses replace trains until 09.50am on the line between Enfield and Bethnal Green that includes White Hart Lane Station - if you're using that route, check to make sure the work hasn't over-run:

https://twitter.com/greateranglia

Engineering work at Victoria Underground Station also means that sections of the District and Circle Lines are closed all weekend.

UK TV: None

Overseas TV:
Digi Sport 1 (Svk) +HD
Fox Sports 2 (Oz) (delay)
Fox Sports 2 HD (Ned)
NBC Sports Live Extra (USA)
PremierLeaguePass (NZ)
QQ Sports China
Sky Mexico
SuperSport 3 Africa
TSN 2 (Canada)
TV2sumo.no
TV3 Sport 2 (Den)
ViaPlay (Denmark) +HD
ViaPlay (Sweden) +HD

UK Radio: Live on BBC Radio 5 Live Sports

NE Radio: Live commentary on BBC Newcastle

Overseas Radio: Live commentary on talkSPORT

Other Premier League fixtures (3pm unless stated):

Sat 25.10.2014:
West Ham v Manchester City (12.45pm) BT
Liverpool v Hull City
Southampton v Stoke City
mackems v Arsenal
West Bromwich Albion v Crystal Palace
Swansea City v Leicester City (5.30pm) Sky

Sun 26.10.2014:
Burnley v Everton (1.30pm) Sky
Manchester United v Chelsea (4pm) Sky

Mon 27.10.2014:
QPR v Aston Villa (8pm) Sky

Stats:

Magpies @ Cockerels - Premier League era:
2013/14: Won 1-0 Remy
2012/13: Lost 1-2 Gouffran
2011/12: Lost 0-5
2010/11: Lost 0-2
2008/09: Lost 0-1
2007/08: Won 4-1 Butt, Geremi, Owen, Martins
2006/07: Won 3-2 Huntington, Martins, Butt
2005/06: Lost 0-2
2004/05: Lost 0-1
2003/04: Lost 0-1
2002/03: Won 1-0 Jenas
2001/02: Won 3-1 Acuna, Shearer, Bellamy
2000/01: Lost 2-4 Solano, Dyer
1999/00: Drew 1-1 Speed (FAC)
1999/00: Lost 1-3 Solano
1998/99: Lost 0-2
1997/98: Lost 0-2
1996/97: Won 2-1 Ferdinand 2
1995/96: Drew 1-1 Ginola
1995/96: Won 2-0 Sellars, Ferdinand (FR)
1994/95: Lost 2-4 Fox 2
1993/94: Won 2-1 Beardsley 2


2014/15 season Magpie Mover tickets remain available to NUFC season ticket holders. Priced at £20 (£21 by post) they allow free travel on buses, Metro, trains & ferries in Tyne and wear for three hours before and after competitive home first team games. Order online here
Capital One Cup:
Manchester City (a)

Wednesday week sees Newcastle on the road to the Etihad Stadium for a Fourth Round Capital One Cup tie against the current holders, Manchester City.

Kickoff is at 7.45pm and the Magpies have sold their full allocation - total tbc. As usual in this competition, the tie must conclude on the night - via extra time and penalty kicks if required.

United have failed to beat City in 17 league and cup games and lost the last 11 meetings. The last Magpies scorer was Demba Ba at SJP in 2012, 489 minutes ago.

We exited from this competition at the same point last season when losing 2-0 to City in extra time at SJP.

Our first cup tie at the Etihad Stadium provides a further opportunity to record a maiden victory at that venue - over a decade after our first visit in May 2004.

Our ten visits there ended in two draws and eight defeats and we've only held the lead twice, repelling City for 40 minutes following Alan Shearer's 9th minute opener in February 2005 and defending a 29th minute strike from Obafemi Martins for nine minutes in September 2007.

The Quarter Final draw will take place live on Sky Sports on Wednesday night, following their coverage of our tie. Those ties will be played in w/c Monday 15.12.2014.

Squad: Davide Santon, Siem De Jong, Rolando Aarons and Adam Campbell remain sidelined through injury.

Paddy Power match betting will follow here

MCFC: to follow

Referee: Stuart Attwell - Warwickshire-based whistler who was once the bright hope of the Select Group of Referees and the youngest person to take charge of a Premier League game.

We first encountered him competitively on Boxing Day 2009 when he officiated our 2-2 draw at Sheffield Wednesday at the age of 26.

A trio of Premier League away games then followed: a 1-1 draw at Wolves in August 2010 when he booked a dozen players, a 0-0 draw at Blackburn in February 2011 and a 0-1 loss at Villa two months later.

Attwell was demoted to the Football League list in early 2012 and hasn't returned.

UK TV: Live on Sky Sports

Overseas TV:
beIN Sports (France)
ESPN Caribbean
Setanta Sports Australia
sportdigital (Germany)
Sport TV1 (Portugal)
SuperSport 3 Africa
TV10 Sweden

UK Radio: Live on BBC Radio 5 Live Sports

NE Radio: Live commentary on BBC Newcastle

Other Capital One Cup Fourth Round ties:

Tue 28.10.2014:
Bournemouth v West Bromwich Albion
Fulham v Derby County
Liverpool v Swansea City
MK Dons v Sheffield United
Shrewsbury Town v Chelsea Sky

Wed 29.10.2014:
Stoke City v Southampton
Spurs v Brighton and Hove Albion

Stats:

This will be our 136th game in this competition since it was founded in 1960. To date we've recorded 62 wins, lost on 55 occasions and drawn 18. Conceding 186 goals, we've scored 216.

Victory for Alan Pardew's side would put them into the Quarter Finals of the competition for the seventh time in the 44 years they've entered, and the first time since a single goal home defeat to Chelsea in December 2006.

Stats:

City v United - Cup Record:

2013/14 lost 0-1 (h) LC
2001/02 won 1-0 (h) FAC Solano
1994/95 won 3-1 (h) FAC Gillespie 2, Beresford
1994/95 lost 0-2 (h) LC
1994/95 drew 1-1 (a) LC Jeffrey
1976/77 lost 1-3 (h) FAC Gowling
1975/76 lost 1-2 (n) LC Gowling
1974/75 won 2-0 (a) FAC Nulty, Burns
1968/69 lost 0-2 (a) FAC
1968/69 drew 0-0 (h) FAC
1956/57 won 5-4 (a) FAC White 2, Curry, Tait, Casey
1954/55 won 3-1 (n) FAC Hannah, Milburn, Mitchell
1923/24 won 2-0 (n) FAC Harris 2
League Cup Top Scorers - current NUFC players:

3: Ryan Taylor
2: Sammy Ameobi, Papiss Cisse, Emmanuel Riviere
1: Paul Dummett, Yoan Gouffran

City v United - PL era:

2013/14 Lost 0-4
2012/13 Lost 0-4
2011/12 Lost 1-3 Gosling
2010/11 Lost 1-2 Gutierrez
2008/09 Lost 1-2 Carroll
2007/08 Lost 1-3 Martins
2006/07 Drew 0-0
2005/06 Lost 0-3
2004/05 Drew 1-1 Shearer
2003/04 Lost 0-1
2002/03 Lost 0-1
2000/01 Won 1-0 Shearer
1995/96 Drew 3-3 Albert 2, Asprilla
1994/95 Drew 0-0
1993/94 Lost 1-2 Sellars*
1993/94 Drew 1-1 Jeffrey (LC)

(games before 2003/04 at Maine Road)

U18s:
Sheedy's happy homecoming
Newcastle U18s 1 Everton U18s 4
Having guided his side to a 5-2 victory on Tyneside back in February, former Newcastle midfielder Kevin Sheedy returned on Saturday to claim another three points.

His former Goodison colleague Dave Watson had overseen a recent resurgence by the Magpies that saw them beat Derby County and draw with high-flying Manchester City, but that came to an abrupt end at Little Benton.

Goalscoring hasn't been a problem for the Toffees and after missing a number of good opportunities, Calum Dyson netted after 15 minutes and Nathan Holland doubled their lead with a 28th minute penalty.

Harry Charsley then made it 3-0 just before the hour mark with an eye-catching solo effort before Dyson claimed his second of the afternoon moments later as the Toffees recorded a fifth successive league victory.

United's only response came in the closing seconds when Joe Kerridge flighted home a fine free kick to claim his first goal of the campaign.

Team: Woolston, Cobain, Hunter, Cameron, Gibson, Drennan, Longstaff, Heaney (Ward 75), Bell ( Kerridge 57), Johnson, Charman (Storey 65). Subs n/u: none.

Unlikely lad
:
Old boy pays the price
News from St.Andrews on Monday that Birmingham City had parted company with manager Lee Clark following a poor start to the season.

The Blues sit fourth bottom of the Championship after recording just two wins plus five draws in their dozen league games so far this time round - having flirted with relegation until the final moments of last season.

Following Clark out of the door is fellow former Magpie Steve Watson, with SJP old boys Terry McDermott and Derek Fazackerley having left back in February.

Unaffected by the managerial change so far though is another ex-Magpie, City's U21 coach Alan Thompson.
Stadium:
Stopping the strippers


From the NUST, Thursday:

Newcastle United Supporters Trust can confirm that its application to have St James' Park listed as an Asset of Community Value has been successful.

The introduction of the Localism Act 2011 provided an opportunity for football fans to protect their stadiums and have them classified as an 'asset for the community'.

Following successful high profile applications to protect grounds such as Old Trafford and Anfield, amongst many others, NUST, supported by national fans organisation Supporters Direct, submitted an application to have St James' Park listed as an ACV.

We are pleased to report the application has been approved, recognising St James' Park and the history surrounding it, as an asset to its community.

With a Newcastle City Council spokesman saying: "We confirm that Newcastle City Council has determined that St James' Park is an Asset of Community Value. "

The listing is five years and also includes a right to bid should St.James' Park be put up for sale. A right to bid can be lodged by the group concerned within six weeks, with finance secured in a period of up to four-and-a-half months.

It means St.James' Park can't be sold without the local community being told about it, and them being given the opportunity to bid for it themselves.

One of the positives we've always had as Newcastle fans is that whoever owns the club doesn't also own the land, with the Freemen of the City retaining the title of the land.

So making St.James' Park an 'Asset Of Community Value' is at the moment mainly symbolic, though as football fans you never know what is around the corner and one day the Freemen may change their position, for whatever reasons.

The Trust's highlighting of concerns over the selling of a lease on land opposite the stadium is a case in point, in terms of looking at our club on a long-term basis.

In March this year it emerged that Newcastle United had placed the lease on a 1.62acre plot of land on Strawberry Place, next to St James' Park, up for sale.

If the lease is sold the land could be developed into hotel and/or student accommodation. This patch of land currently allows for the future possibility of expanding St.James' Park at the Gallowgate End.

However, if the land was developed then it would remove all realistic possibility of expanding the stadium capacity, no matter what potential changes of circumstances in the future.

Reporting of the above has tended to focus on the NUST action being an attempt to spike Mike Ashley's guns, but as they themselves have pointed out it's an attempt to safeguard the future of our home - regardless of what happens in the SJP boardroom or the Civic Centre.

To clarify though, the actual name of St.James' Park is not a tangible asset of value and therefore any move to rename it wouldn't be covered by the Localism Act.

Stadium art:
SJP giveaway - result


Take one iconic aerial photo of St. James' Park unadorned by commercial branding....and cut it up into four pieces.

That's the slightly unlikely premise of a Tyneside-based company who have produced this stunning glass effect acrylic wall art image of the stadium in full colour.

Each A4-sized quarter has polished edges, doesn't require framing and is supplied with wall mounting. In addition to the four-piece edition pictured above, the same SJP image is also available in a single piece A3 size edition.

These unique items will be on sale soon via NUFC.com, but while final preparations are concluded, we had one of each to give away in a free-to-enter competition.

concluded, we had one of each to give away in a free-to-enter competition.

We asked the following question hoping for answers of The Popular Side or something of that ilk, but a few respondents seemed to have some geographic issues:
Known as the East Stand since opening for business back in 1973, what was the standing terrace that previously

occupied that side of St. James' Park usually known as?

Winners were chosen randomly as follows:

Neil Hindson, Washington (A3)
Scott and Ruth Robinson, Bristol (A4)

Thanks to all who entered.


NUFC
Next Match
Spurs
Premier League
White Hart Lane
Sunday 26th October
Kick-off 1.30pm
NUFC
Last Match
Newcastle 1
Leicester City 0
Premier League
St. James' Park
Saturday 18th October
Match report
NUFC.com's
Never-Ending Tour
| | |
| --- | --- |
| Number of Newcastle games attended by NUFC.com in 2014/15: | 36 |
Fixtures, Tickets etc.
Season 2014/15

The ticket office is on the first floor of the SJP club shop, under the Gallowgate End towards the Strawberry.

New season opening Hours: TBC

Paid-for matchday ticket collections take place from the windows at the back of the Gallowgate End Stand, above NINE Bar.

Matchday ticket sales are from the Box Office in the Milburn Stand, just up the slope from the Sir Bobby Robson Statue.

SJP Box Office phone: 0844 372 1892*
(Open for away ticket sales and enquiries during the above Box Office hours).

* 0044 870 1892 from overseas

Online Box Office is available here

2014/15 season ticket details here

On the opening day of ticket sales, they officially commence at 10am.

Away tickets are sold only to season ticket holders and members. All ST holders are also automatically members (a non-negotiable fee is added annually by NUFC to each ST).

A £1 administration fee per ticket applies to away sales in all competitions, with no upper limit. In addition, non-NUFC members pay the same fee on home ticket sales.

NUFC's members only away ticket policy is still in force, with only NUFC ST holders and members able to purchase tickets. NB: for the pre-season games listed below, two tickets per member number can be bought.

SJP season ticket info online here

SJP Stadium seating plan online here

Newcastle City Centre map (PDF)

Fixtures:

Sat 25.10.2014 U18s v Blackburn Rovers (a) @ Brockhall, 11am. U18 Premier League. Note revised KO time.

Sun 26.10.2014 Spurs (a) @ White Hart Lane, 1.30pm. Premier League. SOLD OUT.

Mon 27.10.2014 U21s v Middlesbrough (a) @ Victoria Park, Hartlepool 7pm. U21 Premier League.

Wed 29.10.2014 Manchester City (a) @ Etihad Stadium, 7.45pm. Capital One Cup Fourth Round. SOLD OUT tbc. Live on Sky Sports.

Sat 01.11.2014 U18s v Wolves (h) @ Little Benton, 1pm. U18 Premier League.

Sat 01.11.2014 Liverpool (h) @ SJP, 12.45pm. Premier League. Member sale now. Live on BT Sport.

Mon 03.11.2014 U21s v Aston Villa (h)
@ SJP 7pm. U21 Premier League.

Sun 09.11.2014 West Bromwich Albion (a) @ The Hawthorns, 1.30pm. Premier League. ST holder sale now, (zero points), £15 adults, £5 over 60s, U21s, students. Live on Sky Sports.

Fri 14.11.2014 U21s v Stoke City (a)
@ Moss Rose, Macclesfield, 7pm. U21 Premier League.

Fri 21.11.2014 U18s v Manchester United (h) @ Moss Lane, Altrincham, 7pm. U18 Premier League.

Sat 22.11.2014 QPR (h) @ SJP, 3pm. Premier League. Member sale now.

Sat 29.11.2014 U18s v mackems (h) @ Little Benton, 11am. U18 Premier League.

Sat 29.11.2014 West Ham (a) @ Boleyn Ground, 3pm. Premier League. Ticket details awaited.

Capital One Cup Round Dates:

4th Round w/c 27.10.2014
QF w/c 15.12.2014
SF(1L) w/c 19.01.2015
SF(2L) w/c 26.01.2015
Final Sun 01.03.2015

FA Cup Round Dates:

3rd Round w/e of 03.01.2015
4th Round w/e of 24.01.2015
5th Round w/e of 14.02.2015
6th Round w/e of 07.03.2015
SF Sat 18.04.2015/Sun 19.04.2015
Final Sat 30.05.2015

FA Youth Cup Round Dates:

3rd Round by 20.12.2014
4th Round by 17.01.2015
5th Round by 31.01.2015
6th Round by 21.02.2015
SF1 by 07.03.2015
SF2 by 21.03.2015
Final 1 tbc
Final 2 tbc

U21 Premier League Cup Dates:

Round of 32: no later than 08.12.2014
Round of 16: no later than 05.01.2015
QF: no later than 02.02.2015
SF: no later than 02.03.2015
Final: no later than 30.03.2015

Northumberland Senior Cup 2nd Round:

The draw will be conducted on or around Saturday November 1st and include:

Alnwick Town, Ashington, Blyth Spartans
Morpeth Town, Newcastle Benfield, NUFC U21s, Team Northumbria & Whitley Bay.



Altoonative Travel is the public face of the Newcastle United Travel Plan, aimed to help fans attend games using the most efficient and sustainable methods available.


Confirmed NUFC UK live TV coverage:

NUFC Live on Sky Sports:
Wed 29.10.2014 Man City (a) 7.45pm
Sun 09.11.2014 West Brom (a) 1.30pm
Sat 13.12.2014 Arsenal (a) 5.30pm
Sun 21.12.2014 mackems (h) 1.30pm
Sun 28.12.2014 Everton (h) 4.15pm

NUFC Live on BT Sport:
Sat 01.11.2014 Liverpool (h) 12.45pm
Sat 06.12.2014 Chelsea (h) @ 12.45pm
Fri 26.12.2014 Manchester United (a) 3pm


Gateshead FC are offering a £5 saving on Conference Premier League home games for NUFC season ticket holders this season.

On production of their current ST card, fans pay just £10 for adult admission to the Tyne and wear Stand - a saving of £5.

Upcoming home League games

:

Tue 11.11.2014 Lincoln City (7.45pm)
Sat 29.11.2014 Dover Athletic (3pm)
Sat 06.12.2014 Woking (3pm)

A similar scheme is also in operation at Northern Premier League side Darlington 1883, where NUFC season ticket holders can gain entry to league games for £6.

Upcoming home League games:

Sat 25.10.2014 Burscough (3pm)
Wed 05.11.2014 Spennymoor (7.45pm)
Sat 22.11.2014 Clitheroe (7.45pm)

(NB: home games are staged at Bishop Auckland FC's Heritage Park home)

Rugby League Magic Weekend @ SJP:

The 12 team event takes place on 30.05.2015 and 31.05.2015, with three games at SJP each day.

Teams: Catalans Dragons, Castleford Tigers, Hull, Hull KR, Huddersfield Giants, Leeds Rhinos, St Helens, Salford Red Devils, Wakefield Trinity Wildcats, Warrington Wolves, Widnes Vikings, Wigan Warriors.

Ticket details tbc.

Rugby Union World Cup @ SJP:

The 20 team event runs from 18.09.2015 to 31.10.2015 with three games at SJP:

Sat 03.10.2015 South Africa v Scotland
Fri 09.10.2015 New Zealand v Tonga
Sat 10.10.2015 Samoa v Scotland

RUWC match ticket sales:

Now: Traveling Fan Packages
Now: Hospitality Packages
Now: English rugby club members

11.2014 / 12.2014 General sale
First come, first served basis.

International Magpies
National Service

The way international matches are scheduled is changing, as UEFA confirm:

The Week of Football means matches take place over six days from Thursday to Tuesday. Kick-off times will be set largely at 18.00CET and 20.45CET on Saturdays and Sundays and at 20.45CET for Thursdays, Fridays, Mondays and Tuesdays.

On double-header match weeks, teams will play on Thursday and Sunday, Friday and Monday or Saturday and Tuesday.

2014/15 match dates :
Thu-Sat 14-16.11.2014
Fri-Sun 27-29.03.2015
Fri-Sun 12-14.06.2015

2014/15 African Nations Cup:
Sat 17.01.2015-Sun 08.02.2015

Group D qualifiers:
15.11.2014 Sierra Leone v Ivory Coast
19.11.2014 Ivory Coast v Cameroon

Group G qualifiers:
15.11.2014 Egypt v Senegal
19.11.2014 Senegal v Botswana

2015/16 match dates:
Thu-Sat 03-05.09.2015
Sun-Tue 06-08.09.2015
Thu-Sat 08-10.10.2015
Sun-Tue 11-13.10.2015
Thu-Sat 12-14.11.2015 (playoff 1)
Sun-Tue 15-17.11.2015 (playoff 2)

Coxy's Cockup Corner
Whoops, He did it Again...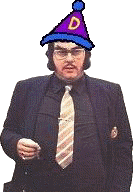 From The Telegraph's report of the home win over Leicester City:

"The corner has yet to be fully turned, but this was a start for a Newcastle side who lost Papiss Cissé to a calf problem in the warm-up.

Well, he'd been found by the time we kicked off, although his team mate Cheick Tiote was incapacitated.....

(Malcolm Dick)

The Independent meanwhile reveal their own revolutionary new time concept in their reporting of the same game:

At three o'clock, the streets and pubs around St James' Park were flooded with fans. The ground, however, stood empty. The screen was eventually fixed. The ground filled and despite everything Newcastle managed to get the match started within 10 minutes of its scheduled kick-off.

A 3pm kickoff started at 4pm.

What's this all about then? Click here
for a rambling explanation of sorts....

On This Day in History
22nd October

Born Or Died:
1911 Harry Ware born, Birmingham.
(1935-37)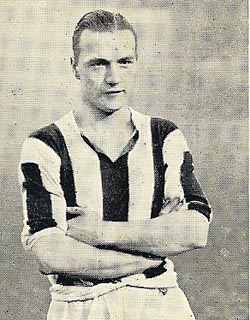 Inside right who followed Tom Mather - his boss at Stoke City - to Gallowgate and marked his debut against Fulham with a goal at SJP in September 1935.

Sold to Sheffield Wednesday in the summer of 1937, he quickly moved on to Norwich City and later played for Northwich Victoria - becoming manager at the Drill Field after World War II.

Harry also coached the Dutch side Haarlem before returning to England, joining the staff at Port Vale.

After a stint as Crewe Alexandra manager, Ware renewed his association with Stoke City, serving the Potters as trainer, reserve coach and scout. He died in October 1970.

1980 Ian Martin born, Coleraine.
(1997-2000)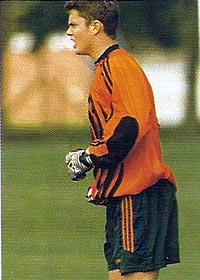 Born in Northern Ireland but emigrating with his family to Western Australia at the age of just one, goalkeeper Ian learnt his trade at the John Curtin College and played for Joondalup City Juniors.

Returning to his birthplace aged 15, Ian was called up to the Northern Ireland U16 side and coached by former Magpies 'keeper and manager Willie McFaul.

Appearing in the European Championships, Martin also featured in the Milk Cup tournament and was between the posts as his side were beaten 1-7 by Newcastle.

Returning to Australia while searching for a club in England, a trial with Darlington came to nothing when Quakers boss and former Northern Ireland custodian Jim Platt was sacked, but the offer of a tryout with Newcastle led to Ian securing a two year YTS deal.

Capped by Northern Ireland at youth level during his time at SJP and named on the bench by Ruud Gullit for a first team friendly at Reading in 1999, Ian was part of a player clearout instigated by Sir Bobby Robson in May 2000, at the end of his first season.

Returning to Northern Ireland and signing for hometown club Coleraine, Ian later played for Australian side Adelaide City Force but returned to England in 2004 with Conference side Leigh - where he deputised for ex-Toon 'keeper, injured Gary Kelly.

1981 Mark Boyd born, Carlisle
(1996-2002)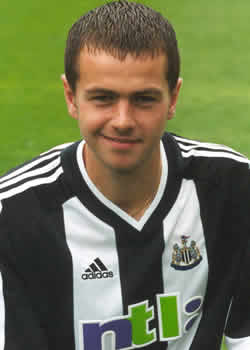 Ball-playing midfielder who joined Newcastle as a fourteen year old schoolboy and was handed a three-year professional deal on his 17th birthday by then-boss Kenny Dalglish amid interest from Manchester United.

Described by Sir Bobby Robson as the most naturally gifted player in the club when he succeeded Ruud Gullit, Mark had fitness issues and ultimately failed to make the grade, exiting SJP in summer 2002.

On the recommendation of Sir Bobby, "Skip" landed a two-year deal with Port Vale (after an unsuccessful trial at Carlisle).

Later returning to Brunton Park, Boyd also went on to play for Gretna, Macclesfield Town, Shamrock Rovers (trial), Scarborough (trial), Stockport County (trial), Accrington Stanley, Southport and Sligo Rovers.

Joining Barrow in 2008, Mark was part of the side who won the FA Trophy at Wembley in 2010, exiting Holker Street a year later.

Moving to Droylsden, Boyd then played the final part of the 2010/11 season for his local league side Harraby before agreeing a one year deal with Workington, where he was reunited with former Newcastle reserve colleagues Kevin Gall and Stuart Green.

After two seasons at Workington, Skip opted to join Carlisle-based Northern League side Celtic Nation in June 2013.

Helping them to a second placed finish in his first season, Boyd then found himself acting as player/manager in August 2014 following the club's shock sale and a player exodus that followed the resignation of boss Willie McStay.

1993 Gael Bigirimana born Bujumbura, Burundi. (2012-present)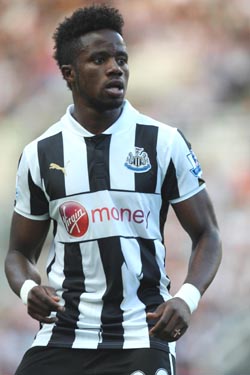 Midfielder who moved from Burundi to England (via a spell in Uganda) as a youngster and settled with his family in the Coventry area.

Turning up unannounced at Coventry City's training ground to request a trial when aged 11, he was reportedly sent away - only to be called back by a member of the coaching staff when they saw how fast he could run!

Returning the following day for a trial - when he admitted lying about having any playing kit or boots - Bigi made an immediate impression and signed schoolboy forms.

Later entering Coventry's youth academy, Gael signed a professional contract in the summer of 2011 and was handed his first team debut by Toon old boy Andy Thorn in the season opener against Leicester City.

Making 28 appearances in all competitions for the Championship side, news of United's interest in Bigi emerged in May 2012, when a bid said to be between £500K and £1m was made, although the final deal was officially for an undisclosed fee.

It had been speculated that Bigi could be loaned out but after featuring in pre-season first team games, Alan Pardew opted to retain him and a senior debut followed in the 1-1 draw against Atromitos in Athens.

Gael went on to make 25 first team appearances that season, scored once with a spectacular effort in a home win over Wigan in the Premier League.

Eligible to play international football for England, Burundi, Rwanda and DR Congo June 2013 saw Gael included in the England squad for the U20 World Cup in Turkey.

After featuring in a friendly against Uruguay, his participation in the tournament was limited to an 89th minute substitute appearance against Iraq, England soon heading home after failing to win any of their three group games.

Beginning his second season as a Magpie, Bigi's fleeting international bow meant that he was given extended time off and didn't link up with the first team in pre-season.

First sighted when taking the captain's armband for the U21 season opener at Reading, Gael confidently netted from the penalty spot and then notched a fine long range effort at West Bromwich Albion in the same competition.

What proved to be Bigirimana's sole senior action of the 2013/14 season was a Capital One Cup game at Morecambe, with injury limiting his availability and seeing possible loan deals abandoned as a consequence.

Despite appearing in first team friendlies at Oldham Athletic and Sheffield Wednesday, Bigi has only featured for the reserves so far this season.
Lge
FAC
LC
Eur
Tot
A
S
G
A
S
G
A
S
G
A
S
G
Ap
Su
Gl
3
10

1

1

1

1
8
2
13
13

1
What Else?
1898 Bury (a)
1-1 (1-0)
Division One
Rogers
Sagar
1,032

1904 Stoke (a)
0-1 (0-1)
Division One
Hall
12,000

1910 Liverpool (h)
6-1 (3-0)
Division One
Higgins(17), Shepherd(27,3-0,4-1,5-1), Stewart(6-1)
Peake(74)
23,000

1921 Preston North End (a)
0-2 (0-1)
Division One
Roberts, Quinn
12,680

1924 South Shields (h)
1-2
Friendly
Mooney
2,000
Ingham Cup Final 1st leg.

1927 Sheffield United (h)
1-0 (0-0)
Division One
Gallacher
10,000

1932 West Bromwich Albion (h)
3-0 (1-0)
Division One
Cape, McMenemy, J.R.Richardson
25,000

1938 West Ham United (a)
1-1 (0-1)
Division Two
Cairns
og
30,000

1949 Liverpool (a)
2-2 (2-1)
Division One
Mitchell, Thompson
Liddell(6), Baron(70)
48,987
Referee Reg Mortimer was at the centre of controversy, disallowing what would have been a winning goal by Bobby Mitchell due to ungentlemanly conduct.

Mitch was heard to shout "right" just before netting and although the Newcastle player argued that his call was to a colleague and no home player was close to him, the official ruled that his intent was to mislead an opponent.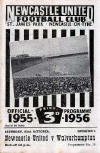 1955 Wolverhampton Wanderers (h)
3-1 (0-0)
Division One
Davies, Keeble, Monkhouse
McDonald
34,575
Good second half displays from reserve wing duo Alec Tait and Bill Punton helped United to victory. Ken Waugh made his senior home debut, in defence.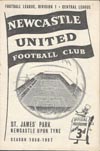 1956 British Olympic XI (h) 5-0 (3-0)
Friendly
Curry 5
8,860
Ahead of the Olympic Games in Melbourne the following month, a representative XI came to SJP for this midweek floodlit kickabout.

And after notching a hat trick in a 3-1 reserve win at Blackburn the previous Saturday, Bill Curry supplied another goal-laden display.

That earned him a first team recall for the following weekend and he didn't disappoint, scoring in a 1-1 draw at Charlton.

1960 Manchester United (a) 2-3 (0-1)
Division One
Hughes, Stokoe(pen)
Dawson, Stiles, Setters
37,516
The small Old Trafford crowd was a reflection of the fact that both United's were in the bottom half of the league.

Elsewhere, the second Division match at the Valley finished 6-6 with Brian Clough netting a hat trick for the visitors Middlesbrough.
1960 A fifteen year old Bob Moncur signed apprentice professional forms with Newcastle.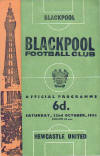 1966 Blackpool (a)
0-6 (0-4)
Division One
Moir 2, Skirton 2, Charnley, Robson
21,202
Unbelievably, this was the only home league game that the Seasiders won all season. Future Bloomfield Road hero Alan Suddick was in the Newcastle side but had joined the Tangerines within two months.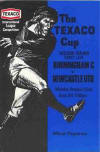 1973 Birmingham City (a)
1-1 (0-1)
Texaco Cup
2nd Round, 1st Leg
Maconald(48pen)
Latchford(32)
12,429
David Crosson made his senior debut for United, who were grateful to David Craig for a goal line clearance that took them back to Tyneside on level terms for the second leg.

1977 Chelsea (h)
1-0 (1-0)
Division One
Burns(1)
23,683
A sixth league goal of the season from Mickey Burns (we'd only managed 12 in total) gave Richard Dinnis' side their first league win in ten outings.

1980 Shrewsbury Town (h)
1-0 (0-0)
Division Two
Shinton(46)
11,985
A damp Wednesday night saw over 4,000 fans stay away from Gallowgate after United's home defeat to Swansea City the previous weekend.

Those who did turn out saw senior debuts for Chris Waddle in attack and Chris Withe at left back - both youngsters who had shown good form in the reserve team.
It wasn't pretty, but Waddle showed glimpses of his skills. Remembered here.

1988 West Ham United (a)
0-2 (0-0)
Division One
Dickens, Stewart(pen)
17,765
Having overseen a League Cup home win over Sheffield United - although the Magpies went out on aggregate - caretaker boss Collin Suggett couldn't repeat the trick in his first league game in charge.

The home side included future Newcastle striking hero David Kelly in their lineup.

1994 Sheffield Wednesday (h) 2-1 (2-0)
Premier League
Watson(35), Cole(37)
Taylor(55)
34,369
With the score at 0-0, Owls boss Trevor Francis was forced to make a change, when David Hirst limped off in favour of makeshift striker Chris Bart-Williams.

And things got no better for Wednesday - in a lurid yellow and purple kit - when United took the lead just over ten minutes later, Steve Watson winning the contest with Philippe Albert over who supplied the final touch.

Andy Cole quickly got on the end of a Scott Sellars cross to beat Kevin Pressman again and although future Owl Pavel Srnicek gifted Ian Taylor a goal, United held firm.



1997 PSV Eindhoven (Holland) (a) 0-1 (0-1)
Champions League
Jonk(38)
29,200
Wim Jonk's goal divided the sides as an inexplicably negative United performance failed to conjure up an attack worthy of the name, never mind a threat to the PSV 'keeper.

The most potent attack of the game came as a group of Ajax fans attempted to infiltrate the home end and were forcibly ejected.
2003 Two games on the same day for our different Reserve sides. In the Premier Reserve League North, United came from behind to beat the mackems 3-1 at New Ferens Park, Michael Chopra, Nicos Dabizas and Badley Orr the scorers.
NUFC.com match report
Meanwhile in the Pontins League. a younger side came from two goals down to beat Boston United Reserves 3-2, Lewis Guy, Martin Brittain and Ben Webster scoring second half goals.
NUFC.com match report
2005 Our academy side were in action away at Thorp Arch against league leaders Leeds, with the home side looking for a fifth consecutive victory.
They did it with ease by winning 4-1, although Mark Doninger's effort had briefly got us back on terms in the first half.

2006 Middlesbrough (a)
0-1 (0-0)
Premiership
Yakubu(85)
30,060
United's third successive league defeat was a tale of missed chances, with James Milner, Damien Duff and Obafemi Martins all equally wasteful.

Boro's Nigerian forward Yakubu was rather less profligate though, headed in a late corner to give Boro their second win over us in eleven Premiership Riverside meetings.
NUFC.com match report

2007 Tottenham Hotspur (h) 3-1 (1-0)
Premier League
Martins(45), Cacapa(51), Milner(73)
Keane(57)
51,411
For the third year running Spurs left SJP on the end of a 3-1 spanking, this defeat hastening the end of Martin Jol's White Hart Lane reign.
Obafemi Martins got another against his favourite opposition, Cacapa opened his account and James Milner notched his first club goal of the season - and our 500th home strike in the Premier League.

Joey Barton made a belated competitive debut after recovering from a broken foot, while Chris Hughton watched on from the away dugout - within four months he'd be back at SJP as part of Kevin Keegan's Magpies staff.
NUFC.com match report


2011 Wigan Athletic (h)
1-0 (0-0)
Premier League
Cabaye(81)
48,321
With time running out and little sign of a the deadlock being broken, United substitute Sylvain Marveaux laid the ball back for Yohan Cabaye to side foot home his first goal for the club, a sweet curler at the Gallowgate End.

The three points maintained fourth place for Alan Pardew's side, who extended their unbeaten start to the season in all competitions to eleven games.
NUFC.com match report


2012 Newcastle reserves topped the league after thrashing Stoke City 5-1 at Whitley Park, although the identity of one of the goalscorers was the source of much attention.

Spanish misfit Xisco rattled in a 29 minute treble, his first club goals since a reserve game in 2009. James Tavernier and Mehdi Abeid completed the rout as United repeated their winning scoreline from the Britannia Stadium the previous month.
NUFC.com match report
Copyright © 2014 NUFC.com. All rights reserved.
Niall & Biffa. NUFC.com Privacy Policy