Date: Sunday 27th September 2020, 2.00pm
Live on Sky Sports

Venue: Tottenham Stadium

Conditions: Unwarranted

Programme: £3.50

Tottenham Hotspur

Newcastle

1 - 1

Teams
25 mins Harry Kane threaded a low ball across from the left hand side of the box that Matt Ritchie allowed to travel past him towards the back post, only for Lucas Moura to nip in and strike from close range. 0-1
Half time: Cockerels 1 Magpies 0
90+7 mins Joelinton barged into Pierre Hojbjerg outside the Spurs penalty area and very fortunately was awarded a free kick.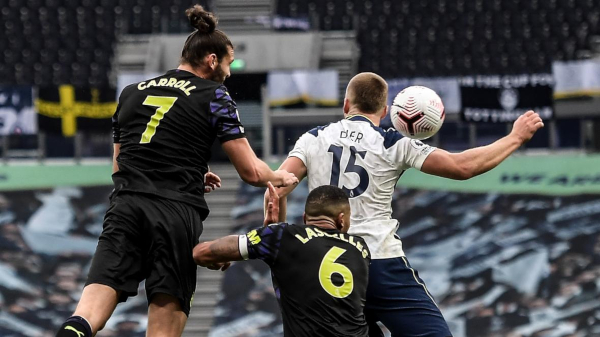 Out on a limb
Jonjo Shelvey sent that into the Spurs box for Andy Carroll, whose downward header hit Eric Dier on the arm - an entirely accidental act, the Spurs player off the ground looking in the opposite direction.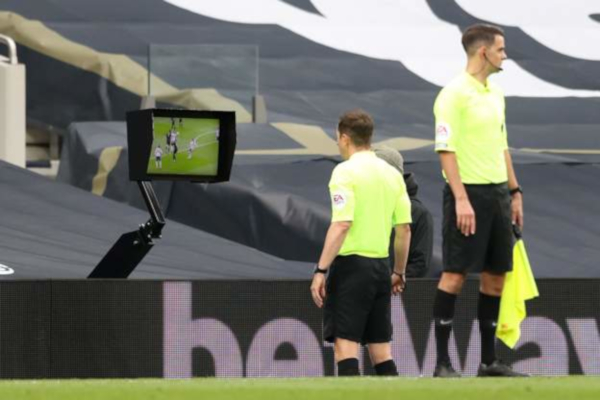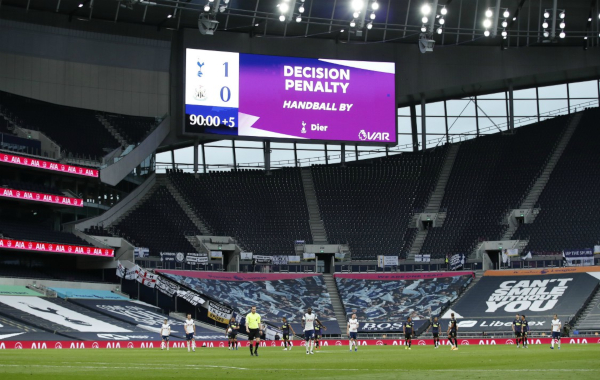 A VAR check then ensued amid United handball protests, the technology initially clearing a possible offside against the visitors before leaving match referee Peter Bankes to correctly interpret the current rules and award a penalty kick after viewing re-runs of the incident on a pitchside monitor.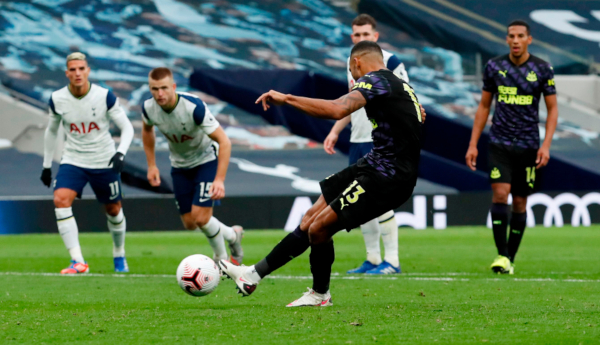 Cal of duty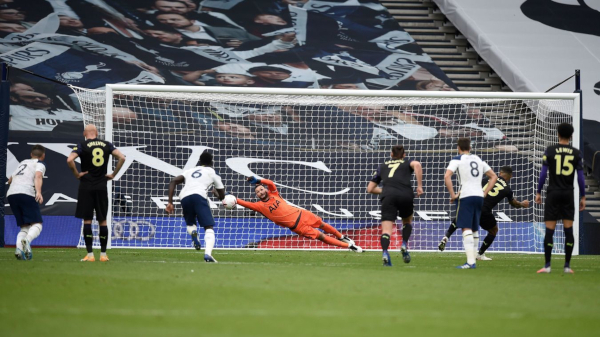 Carroll shaped to take the penalty but Callum Wilson got the nod, keeping his composure to fire just beyond the grasp of Hugo Lloris and into the goal at the North End of the stadium - where Joelinton scored last season. 1-1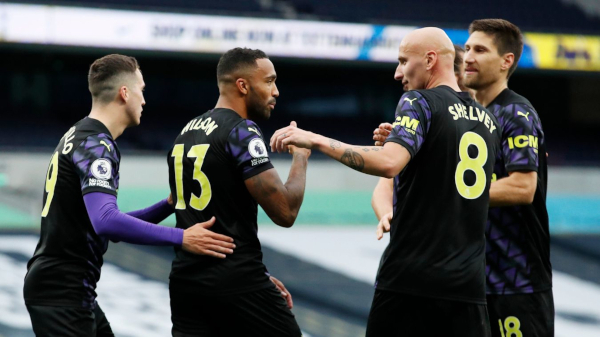 Full time: Cockerels 1 Magpies 1
Steve Bruce:
"If our goalkeeper didn't play as well first half they would have been out of sight. We found it very difficult and fair play to Spurs for that.

"Second half we were better and posed a little bit of a threat. Our goalkeeper has got us a point and a decision that went our way. But in terms of the performance we have to be better than that."

On the penalty award:

"I can understand why Spurs will go berserk and Roy Hodgson reacted like he did (after Palaces lost to Everton a day earlier). It's a total nonsense; we should be jumping through hoops but I would be devastated if that was us.

"Maybe Roy is right, maybe we all need to get together. The decisions are ruining the spectacle. We have to get together as managers and say this must stop.

"We've got away with one. I thought VAR was coming in for clear and obvious decisions. It ruins, for me, the spectacle of the Premier League.

"I should be delighted but I know it will bite me eventually. All we seem to be talking about is VAR.

"It's impossible to jump without putting your arms up to give you balance. It's a nonsense. The whole VAR and handball thing in particular this year is a total nonsense. We've got away with one today, yes, but it could have quite easily been at our end."

On injuries:

"Weíll see how Allan (Saint-Maximin) and Ryan Fraser are for Wednesday. Allan has tweaked his ankle and Ryan has a bit of a groin injury.
"Weíve got another one with Matt Ritchie doing the joint in his shoulder. Weíll see how it is but itís not looking good.

"We donít think itís a dislocation: it looks as though heís done exactly the same as Fab Schar did, which will probably mean an operation.

"We'll know more in the next couple of days."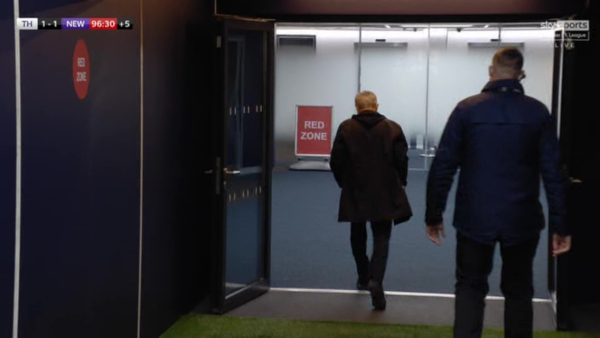 Jose Mourinho said:

"I don't think (about the penalty decision). I think about my team's performance, which was really good. The first half, amazing, it should have been 3 or 4-0, easy, but Karl Darlow was fantastic and they survived.

"The performance was very good, so the performance was not heartbreaking - the performance was really good, a consequence of the evolution of the team, very solid defensively, not giving chances to the opponent, always in control, huge ball possession, lots of chances.

"Man of the Match has to be their goalkeeper... (I'm) very, very happy with my teamís performance."

"We kept the control in the second half, we know the danger of the box, we kept them away from it, we know the Tottenham box is a special box so we managed to keep them away always, and then had that situation that we lost two points from.

"If I want to give some money away, I would give it to charity, I don't want to give it to the FA, so I don't want to comment."



Four points from the first three games is Newcastle's best start to a Premier League season since 2013/14, when they also reached that amount.

Since the PL began recording goal times after the 90th minute in 2006, Callum Wilson's penalty is the latest scored by a Newcastle player:

2020/21 Wilson v Spurs (a) 90+7
2019/20 Lejeune v Everton (a) 90+5
2013/14 Cabaye v West Ham (a) 90+5

Newcastle have had just three shots on target in the Premier League this season so far - two at West Ham and one at Spurs - scoring all three.

Callum Wilson scored Newcastle's first penalty in the Premier League since Matt Ritchie fired home against Manchester City at SJP in January 2019.

Subsequent to that Ritchie had missed both spot kick awards; at home to Everton in March 2019 and away at Southampton during March 2020.

Before that Ritchie fail at St. Mary's, Kenedy missed his effort at Cardiff in August 2018, meaning that our last successful PL penalty on the road was from Aleksandar Mitrovic at Norwich City in April 2016.

The Magpies have now avoided defeat in their opening two away league games for the first time since the 2011/12 season.

This was the first draw between these two sides in 17 league and cup meetings, since they shared four goals in the PL at SJP in October 2011.

Magpies @ Cockerels - PL era:

2020/21: Drew 1-1 Wilson pen
2019/20: Won 1-0 Joelinton
2018/19: Lost 0-1
2017/18: Lost 0-1
2015/16: Won 2-1 Mitrovic, Perez
2014/15: Lost 0-4 (LC)
2014/15: Won 2-1 Ameobi, Perez
2013/14: Won 1-0 Remy
2012/13: Lost 1-2 Gouffran
2011/12: Lost 0-5
2010/11: Lost 0-2
2008/09: Lost 0-1
2007/08: Won 4-1 Butt, Geremi, Owen, Martins
2006/07: Won 3-2 Huntington, Martins, Butt
2005/06: Lost 0-2
2004/05: Lost 0-1
2003/04: Lost 0-1
2002/03: Won 1-0 Jenas
2001/02: Won 3-1 Acuna, Shearer, Bellamy
2000/01: Lost 2-4 Solano, Dyer
1999/00: Drew 1-1 Speed (FAC)
1999/00: Lost 1-3 Solano
1998/99: Lost 0-2
1997/98: Lost 0-2
1996/97: Won 2-1 Ferdinand 2
1995/96: Drew 1-1 Ginola
1995/96: Won 2-0 Sellars, Ferdinand (FR)
1994/95: Lost 2-4 Fox 2
1993/94: Won 2-1 Beardsley 2

PS: If you subscribe to the "it all evens out" theory, here's our description of the Spurs winner against us in the PL game at Wembley in February 2019:

Fernando Llorente seemingly used a combination of his chest and arm to bring down a forward ball that he laid off to the lurking Son. The South Korean cut inside along the edge of the box at the end where our fans were, hitting a firm shot straight at Martin Dubravka who inexplicably let the ball squirm through him as he failed to get his body in line.

Had VAR been in use, it's a fair bet that the goal wouldn't have stood.


Waffle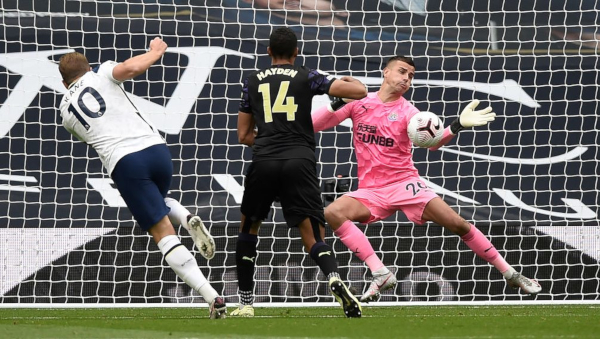 Following a predictable 90 minutes at the Tottenham Hotspur Stadium on Sunday, football's descent into madness continued with a ludicrous handball decision in added time that allowed Newcastle to pilfer a point.

Leading by a 25th minute goal from Lucas Moura, only Karl Darlow stood between Spurs and a resounding victory - the visiting custodian making 11 noteworthy stops and his goal frame contributing another two.

While not quite as eye-catching as Tim Krul's display at White Hart Lane back in November 2013, today was statistically the most occupied any Newcastle goalkeeper has been in the Premier League since then.

The Magpies began second half added time just one goal behind, despite having failed to get a shot on target for the second PL successive game - their sole moment of danger coming when Ben Davies shot against Spurs team mate Pierre-Emile Hojbjerg in the 89th minute and the ball deflected marginally wide of their own net.

One last opportunity presented itself for United though when Joelinton ran into an opponent outside the Spurs box and won a fortuitous free kick.

Jonjo Shelvey sent that into the Spurs box for Andy Carroll, whose downward header hit Eric Dier on the arm - an entirely accidental act, with the Spurs player off the ground and looking in the opposite direction.

A VAR check then ensued amid United handball protests, initially clearing a possible offside against the visitors before leaving match referee Peter Bankes to correctly interpret the current rules and award a spot kick after consulting a pitchside monitor.

Carroll shaped to take the penalty but Callum Wilson got the nod, keeping his composure to fire just beyond the grasp of Hugo Lloris to steal the most unlikely and undeserved of points for his side.

A disgusted Jose Mourinho stormed off down the tunnel while his coach Nuno Santos confronted the match officials on the field and was shown a red card.

That was an unbelievable finish to another lamentably bad Newcastle display, when the ballboys appeared to have more attacking intent than the visitors.

Without Allan Saint-Maximin and Ryan Fraser due to fitness issues and with Jamal Lewis on the bench, United lined up with three changes to the line-up that had been dismantled by Brighton a week earlier.

A five man defence included Matt Ritchie at left back and Isaac Hayden as one of three centre halves, while Miguel Almiron replaced Carroll as a notional partner for Wilson.

Steve Bruce spoke before kick-off about making a solid start to the game after the early blows last week, but within three minutes Darlow had made a double stop to deny first Giovani Lo Celso and then Harry Kane.

Kane laid on the opener when threading a low ball across from the left hand side of the box that Ritchie allowed to travel past him towards the back post, only for Moura to nip in and strike from close range.

The traffic along the Tottenham High Road remained resolutely one way from that point onwards, Newcastle grateful to go in trailing by just the one goal.

Things were slightly more balanced in the second half, but that was as much due to the replacement of the ailing Son than for anything positive that a Magpies side clad in their violet change kit for the first time conjured up.

Then came the madness of added time: if ever a goal and a scoreline disguised a multitude of sins, then this was it.

From Andy Cole at Hillsborough to Florian Lejeune's brace at Goodison last January, the merit or otherwise of late strikes has never prevented us celebrating like crazed lunatics, regardless of the "justice" or otherwise.

3,000 away fans would justifiably have gone bananas here, and the dubiousness of the decision in our favour would have made crowing at the furious Cockerels alongside all the more pleasurable.

Maybe being prevented from attending in person is the difference; removing the human element and reducing everything to small screen logicality has rendered it joyless and deeply unsatisfying.

And that doesn't even touch on the ridiculousness of the current hand or arm ball rules, flawed legislation which will doubtless catch us out very soon: we get the ball into the opposition area so infrequently that we'll struggle to benefit from a similar scenario ever again....

TV footage at full time showed Mike Ashley grinning and applauding from the posh seats, but other than another abuse-free 90 minutes it's difficult to see quite what satisfaction he derived from witnessing this.

Biffa