Latest

:
COVID concerns continue to grow

Daily Mail, Sunday:

Newcastle United have been struck with a potential coronavirus crisis after two more positive tests were discovered at the club.

The new cases surfaced this weekend, taking the overall number of confirmed infections to five, and The Telegraph claims that fears are growing at St James' Park that the number may increase over the coming days.

The club were recently hit with the absences of two players and one staff member due to self-isolation, and training has been halted before another round of tests are held to determine the state of any outbreak.

It has even been suggested in the same report that the virus may have been present on hard surfaces around Newcastle's training facilities.

This claim is almost impossible to confirm due to the various forms of contraction that have caused coronavirus to spread globally - and the club's complex will also have been thoroughly cleaned to prevent disaster striking.

However, any potential outbreak among those present in a sealed off and indoor environment is likely to pose a worst case scenario for top flight teams.

As such, the club face an anxious wait for the results of the latest batch of tests.

The initial three positive cases disrupted preparations for Newcastle's much-needed victory over Crystal Palace on Friday.

It is believed that the individuals who contracted the disease were in contact with the club's travelling contingent, further fuelling concern that more cases will shortly follow.

2020/21:
Friday night
double delight



Crystal Palace 0 Newcastle 2


Latest PL results/fixtures:

Fri 27.11.2020:
Crystal Palace 0-2 Newcastle

Sat 28.11.2020:
Brighton 1-1 Liverpool
Manchester City 5-0 Burnley
Everton 0-1 Leeds United
West Brom 1-0 Sheffield United

Sun 29.11.2020:
Southampton v Manchester United (2pm)Sky
Chelsea v Spurs (4.30pm) Sky
Arsenal v Wolves (7.15pm) Sky

Mon 30.11.2020:
Leicester City v Fulham (5.30pm) Sky
West Ham v Aston Villa (8pm) Sky

FA Cup:
Come in number 27

This season's FA Cup Third Round draw takes place on Monday evening, when Newcastle enter the competition.

Coverage will be live on BBC1 from 7pm, also on BT Sport and via the FA's youtube and social media accounts.

Draw numbers are as follows:

1 AFC Bournemouth
2 Arsenal
3 Aston Villa
4 Barnsley
5 Birmingham City
6 Blackburn Rovers
7 Brentford
8 Brighton & Hove Albion
9 Bristol City
10 Burnley
11 Cardiff City
12 Chelsea
13 Coventry City
14 Crystal Palace
15 Derby County
16 Everton
17 Fulham
18 Huddersfield Town
19 Leeds United
20 Leicester City
21 Liverpool
22 Luton Town
23 Manchester City
24 Manchester United
25 Middlesbrough
26 Millwall
27 Newcastle United
28 Norwich City
29 Nottingham Forest
30 Preston North End
31 QPR
32 Reading
33 Rotherham United
34 Sheffield United
35 Sheffield Wednesday
36 Southampton
37 Stoke City
38 Swansea City
39 Tottenham Hotspur
40 Watford
41 West Bromwich Albion
42 West Ham
43 Wolves
44 Wycombe Wanderers
45 Stevenage/Hull City
46 Blackpool
47 Tranmere Rovers
48 AFC Wimbledon/Crawley Town
49 Stockport County/Yeovil Town
50 Plymouth Argyle
51 Portsmouth
52 Cheltenham Town
53 Chorley
54 Morecambe
55 Shrewsbury Town/Oxford City
56 Mansfield/Dagenham & Redbridge
57 Newport County
58 Marine/Havant & Waterlooville
59 Exeter City
60 Canvey Island/Boreham Wood
61 Carlisle/Doncaster Rovers
62 Barnet/Milton Keynes Dons
63 Bristol Rovers/Darlington
64 Oldham Athletic

U18s:


Ruthless Reds
punish Magpies

Man United U18s 4 Newcastle U18s 1

A fine treble from Dutch teenager Dillon Hoogewer propelled Manchester United to victory in an entertaining contest at Carrington on Saturday afternoon.

Both sides came into the game on winning runs; Newcastle having recorded back to back home victories and the hosts seeking their fifth consecutive success.

And there was little to choose between them until Hoogewerf's 37th minute opener; taking a pass from former mackem left back Logan Pye before firing past Oliver Marshall from 12 yards.

The Magpies drew level on 50 minutes when Dylan Stephenson gained possession on the edge of the home area and set up Lucas de Bolle to stride forward and tuck his low shot inside the far post.

However that lead lasted just three minutes, before Bjorn Hardley headed a half-clearance back into the Newcastle box that Hoogewerf latched on to and bundled in despite the efforts of two defenders.

Former Ajax youngster Hoogewerf then completed his hat-trick in the 61st minute, Noam Emeran leaving Marshall stranded outside of his area before pinging his shot off the goal frame.

Marshall survived that scare, but from his thrown clearance, Charlie Savage returned it towards goal and Hoogewerf expertly picked his spot between post and 'keeper to make to 3-1.

And the scoring was rounded off when Savage - son of Toon-loving Robbie - took Emeran's pull back from the right byline and fired home with six minutes left.

Team: Marshall, Oliver, Scott, Carlyon (Miley 77), Barclay, Brannen, Stephenson (Ndiweni 71), Thomson, Harrison, de Bolle (Huntley 66), Gilchrist.
Subs n/u: Stewart, Banda.

Giveaway:
Style Council

Once maligned as the Christmas present of last resort (also see talcum powder), the humble sock has become an increasingly desirable gift item in recent years.

At the forefront of that movement has been the Tyneside-based Sock Council, whose full range is here, including this new addition to their NUFC designs:


Fairs Cup socks cost £10 +P&P and come in two different sizes. Read the full story of this particular design here

As pictured above, we have one pair to give away, accompanied by a couple of Joe Harvey stickers and an original 1969 Fairs Cup Final home programme.

To be in with a chance of winning, email your answer to this question by 9pm on Friday, December 4th to comps@nufc.com

The Fairs Cup socks combine the colours of the 1969 finalists Newcastle and Ujpest. Which fellow Budapest club are fierce rivals to Ujpest (if you need a clue, Newcastle faced them competitively in 1996).

Subject: Socks. No age limit, open to anyone on the planet but delivery must be to a UK address. One entry each please.

2020/21:


TV times

Confirmation of United's fixture list for December has now been forthcoming:

Fri 04.12.2020 Aston Villa (a) 8pm Sky
Sat 12.12.2020 West Brom (h) 3pm Sky
Wed 16.12.2020 Leeds (a) 6pm Prime
Sat 19.12.2020 Fulham (h) 8pm Sky
Tue 22.12.2020 Brentford (a) 5.30pm Sky
Sat 26.12.2020 Man City (a) 8pm BT
Wed 30.12.2020 Liverpool (h) 8pm Prime

The tier drop explodes:
Newcastle in T3:
lockout continues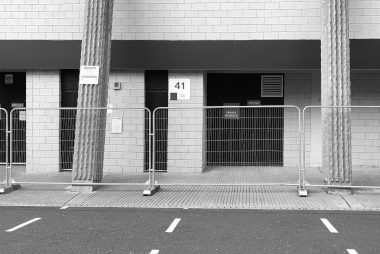 Confirmation of the tiers to be applied across the country from December 2nd is beginning to emerge, with the entire North East region given Tier 3 status - which means that football matches at St. James' Park must continue to be played behind closed doors.

Speaking on Monday, Prime Minister Boris Johnson confirmed that a limited return of spectators to outdoor sports events would follow from December 2nd:

Tier 1: 4,000
Tier 2: 2,000
Tier 3: none

Grounds also falling within Tier 3 include Villa Park, Elland Road and the Etihad Stadium, meaning that no PL games involving NUFC in the remainder of this year will be played with crowds*:

Fri 04.12.2020 Aston Villa (a) 0
Sat 12.12.2020 tbc West Brom (h) 0
Wed 16.12.2020 Leeds United (a) 0
Sat 19.12.2020 Fulham (h) 0*
Tue 22.12.2020 Brentford (a) 2,000+
Sat 26.12.2020 Man City (a) 0*
Wed 30.12.2020 Liverpool (h) 0*

* Assuming no Tier changes come on the first tier review date of December 16th.

+ London has been given Tier 2 status, which means that up to 2,000 spectators are theoretically allowed into our League Cup tie at Brentford (subject to that December 16th review date).

However there will be no provision made for away supporters at that tie.

Gov tier listing is online here

Deals on wheels:
Book offers


As the festive season draws closer, we're again selling books and with publishers deCoubertin have cobbled together some deals for NUFC.com readers.

Recently published in hardback, the Sir Bobby Robson biography, "The Ultimate Patriot" by Bob Harris is £20 including free delivery across Tyneside and nearby.

And anyone purchasing a copy can add in Martin Hardy's trio of NUFC books, namely; "Touching Distance", "Tunnel of Love" and "Rafa's Way" for just £10 - a total of £30 for a quartet of excellent books brought directly to your door in December.*


* A bundle of all four books can be posted within the UK for £35 and if anyone just wants the Bobby book that's £20 for local delivery or the same price for UK postage.

Martin's three books without the Bobby one can be purchased for £15 if delivered locally or £20 posted in the UK - the latter still a tenner cheaper than Amazon.

We have limited stocks of all books and these must be reserved by emailing biffa@nufc.com with details of the books you'd like and your delivery postcode.

We'll then reply confirming delivery times, costs and methods of payment available. The Rafa book is hardback and Martin Hardy's other two are both paperback.

PS: We regret that we're unable to offer any delivery options to non-UK addresses this time round.

The Borrowers:
Loan lads
Latest loan action:

Elias Sorensen (Almere City)
It ended 2-2 away to Volendam in the Eerste Divisie on Friday, but Elias wasn't named in the matchday squad.

Jack Young (Tranmere Rovers)
Rovers advanced to the Third Round of the FA Cup on Friday following a 1-0 home victory over non-league Brackley Town.

Midfielder Jack was again omitted.

Jake Turner (Morecambe)
The Shrimps won a place in the FA Cup Third Round thanks to a 4-2 extra time home win over Solihull Moors on Saturday.

Goalkeeper Jake began the tie in goal but failed to reappear for the second half of normal time, with his side 0-1 behind. That change appeared to be tactical.

Kelland Watts (Plymouth Argyle)
Defender Kell kept his place in the Pilgrims side for Saturday's 2-0 FA Cup Second Round home victory over Lincoln City.

Florian Lejeune (Deportivo Alaves)
The defender was in the starting XI for a 2-1 victory in La Liga at Real Madrid on Saturday night. The winning goal for Alaves was scored by....Joselu.

Freddie Woodman (Swansea City)
Nottingham Forest (a) Championship, Sunday.

Yoshinori Muto (Eibar)
Real Betis (a) La Liga, Monday.

Lewis Cass (Hartlepool United)
Solihull Moors (a) National League, Tuesday.

Tom Allan/Mo Sangare (Accrington Stanley)
Shrewsbury Town (a) League Two, Wednesday.
U23s:
Canaries on song
Newcastle U23s 0 Norwich City U23s 2

Match report
Recollections:
Home thoughts
from abroad

"Radford....now Tudor's gone down for Newcastle..."
Update: thanks to everyone who has responded so far with their tales, a weird and wonderful assortment featuring oil rigs, pigeons and the FBI among other things.... 'keep 'em coming!

From time to time we call upon you lot to raid your memory banks about the life and times of being a Newcastle fan - and you've responded magnificently with tales of favourite goals, first games, arduous journeys to get there - and being forcibly ejected from them.

The current stadium lockout got us thinking about the different ways that supporters unable to attend matches in person kept in touch with scorelines and events at SJP in the days before mobile phones and the internet.

So if you found out via about the Fairs Cup triumph via smoke signals in the Amazon Basin or had news of Andy Cole's sale via pigeon, email biffa@nufc.com and we'll share your story with the rest of the planet.

(NB: they don't have to be overseas ones, just something slightly more exotic than your mam posting the Pink to Peterborough etc).

2020/21:
Complete control

Newcastle 0 Chelsea 2

Match report

Fanzine:
Keep the Faith
Now into their 22nd consecutive year of publication as a printed edition, issue 151 of True Faith fanzine is out now. Find more details here
Providing an "alternative view" of events on Barrack Road in digital and hard copy versions, now with additional audio and video content.

Find more details of their output, stockists and subscriptions here

We had digital and a printed subscriptions to give away and enquired as to the identity of the Brazilian midfielder signed shortly after the installation of Sir Bobby Robson as Magpies boss.

It was of course Jose Antunes, better known as Fumaca and picking up the prizes were:

David Howe (digital)
Sharon Sweeting (print)
Toon:
Stadium rock

The trailer for the forthcoming fan-funded film "We are the Geordies" is now online via the Chronicle here.

Charting Newcastle's 2016/17 Championship season from a fan perspective, the much-used phrase "football without fans is nothing" soon crops up - something that this year's events have sadly underlined.

While the gates remain locked, this film gives a timely reminder of the uplifting sights and sounds of a full and noisy SJP - it's not just exiles who have been deprived of that unique experience in 2020.

The film is released on December 11th via online services such as Amazon and Sky Store and also on DVD.
Update:

Club & fans both
challenge PL
19.11.2020 NUFC statement:

"The Club has previously not commented on the arbitration it is pursuing against the Premier League ('EPL') with respect to its conduct relating to the proposed takeover because of the confidentiality clause in the EPL's rules.

"However, the Club is aware of public reports which state that, on 17 November, the EPL referred to legal proceedings with the Club (e.g. social media posts referring to the "Club's own legal case") in a letter to Newcastle supporters.

"The source of some of the reporting is said to be the EPL. It appears, therefore, that the EPL has leaked the contents of their letter to some of those commenting in the public domain.

"The Club understands that these will be matters of great concern to its fans and therefore considers that, in light of the information disclosed by the EPL, it has no choice but to respond and update its fans in response to this coverage.

"The Club makes no comment on the substance of the arbitration, but it can confirm that it has issued arbitration proceedings against the EPL.

"It is unclear when those proceedings will be resolved, given the approach of the EPL and its lawyers, Bird & Bird. Nevertheless, the Club will continue to use its best efforts to press for a fair, full and timely hearing of its claim."

The club's reference to "Newcastle supporters" is the Newcastle Consortium Supporters Ltd (NCSL) - a group of fans aiming to bring the PL to account for what they deem to have been regulatory breaches during the abortive takeover.
17.11.2020 Newcastle Consortium Supporters Ltd (NCSL) tweeted that:
"We've received the EPL's 'substantive' nine-page response. It's now with our competition team led by Robert O'Donoghue, QC.
"We'll announce our next move in our determination to progress this matter."
NCSL subsequently claimed that the response from the PL included written confirmation that they (the PL) were currently in legal dispute with NUFC - something which they contend is a breach of confidentiality.

03.11.2020 The PL responded via their legal representatives, requesting an additional period of 14 days to gather information. That was reportedly refused.

27.10.2020 The PL received a "Letter Before Action" from "Newcastle Consortium Supporters Ltd", a company formed by Gordon Stein and Keith Patterson last August.

The authors claimed they intended to seek a ruling from The Competition Appeal Tribunal over whether the PL breached any UK regulations during the abortive sale of Newcastle United to Public Investment Fund of Saudi Arabia, PCP Capital Partners and Reuben Brothers earlier this year.

The authors asserted that they were working with Robert O'Donoghue QC of Brick Court Chambers on their case.

14.09.2020 QCs Nick De Marco and Shaheed Fatima of Blackstone Chambers confirmed that they were acting for Newcastle United against the PL.

Their involvement comes at the instigation of lawyers acting for Mike Ashley following the breakdown of the PCP takeover bid.
2020/21:
Aston Villa (a)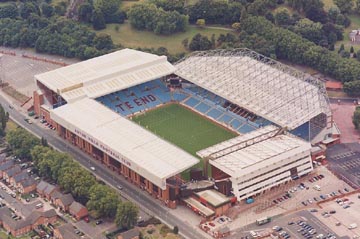 Friday sees Steve Bruce return to yet another one of his former clubs, when Newcastle lock horns with Aston Villa.

It's an 8pm KO at Villa Park and live coverage is provided by Sky Sports.

A 0-2 loss last season was our first defeat there in seven visits, but United haven't won any of their four games there since a 2-1 PL triumph in 2013/14.

Following successes at West Ham and Crystal Palace, Newcastle are seeking their third PL away win of the season - and the first back to back victories on the road since last season (Southampton in March and then Bournemouth four months later once the season had resumed).

And The Magpies haven't won back to back PL games since either side of that first lockdown; at Southampton then at home to Sheffield United three months after.
NUFC: To follow

AVFC: To follow

While Newcastle put their feet up after Friday's 2-0 success at Crystal Palace, Dean's Smith side are in Premier League action away to West Ham on Monday.
Coral offer new sign-ups
£20 in free bets when
you bet £5 here

Referee: tbc

VAR: tbc

UK TV: Live on Sky Sports

Overseas TV: To follow

UK Radio: Live on BBC Radio 5 Live Sport

Local Radio: Live on BBC Newcastle

Stats:
Toon @ Villa Park - PL era:
2019/20 lost 0-2
2016/17 drew 1-1 og(Elphick) (Ch)
2015/16 drew 0-0
2014/15 drew 0-0
2013/14 won 2-1 Ben Arfa, Gouffran
2012/13 won 2-1 Cisse, Cabaye
2011/12 drew 1-1 Best
2010/11 lost 0-1
2008/09 lost 0-1
2007/08 lost 1-4 Owen
2006/07 lost 0-2
2005/06 won 2-1 Ameobi, N'Zogbia
2004/05 lost 2-4 Kluivert, O'Brien
2003/04 drew 0-0
2002/03 won 1-0 Shearer
2001/02 drew 1-1 Shearer
2000/01 drew 1-1 Solano
2000/01 lost 1-0 (FAC)
1999/00 won 1-0 Ferguson
1998/99 lost 0-1
1997/98 won 1-0 Batty
1996/97 drew 2-2 Shearer, Clark
1995/96 drew 1-1 Ferdinand
1994/95 won 2-0 Lee, Cole
1993/94 won 2-0 Allen (pen), Cole
Upcoming PL fixtures:
Fri 04.12.2020:
Aston Villa v Newcastle (8pm) Sky

Sat 05.12.2020:
Burnley v Everton (12.30pm) BT
Manchester City v Fulham (3pm) BT
West Ham v Man United (5.30pm) Sky
Chelsea v Leeds United (8pm) Sky

Sun 06.12.2020:
West Brom v Crystal Palace (Noon) Sky
Sheffield United v Leicester (2.15pm) Sky
Spurs v Arsenal (4.30pm) Sky
Liverpool v Wolves (7.15pm) Prime
Mon 07.12.2020:
Brighton v Southampton(8pm) Sky