Next Match
Cardiff City
Premier League
St. James' Park
Saturday 19th January
Kick-off 3.00pm
Last Match
Blackburn Rovers 2
Newcastle 4
(after extra-time)
FA Cup Third Round Rep
Ewood Park
Tuesday 15th January
Match report

The Never-Ending Tour

Number of Newcastle
games attended by
NUFC.com in 2018/19:

63


Tickets:
Cardiff City (h) Public sale now
Watford (h) FAC ST/member holder sale now
Manchester City (h) Public sale now
Spurs (a) ST holder sale now (20 points)
Wolves (a) ST holders (0 points)
Deja ****ing vu:
You never learn

The Times newspaper report that Dennis Wise has once again reared his ugly head, reportedly back in cahoots with Mike Ashley - although it's open to question whether he ever actually wasn't.

Wise is believed to be working as an advisor to the Sports Direct owner and helped broker a deal that saw Rio Ferdinand's clothing range appear on the shelves - and Ferdinand appear on TV to spout complete nonsense about the situation at NUFC.

Details of the former England international's time in the employ of Newcastle a decade or so ago were published in Kevin Keegan's book last year, while more recently Wise was mentioned in court action between Ashley and ex-associate Tony Jimenez.

Claims that Wise had met Lee Charnley recently have been denied by NUFC, but it's also reported that he's been in the company of Justin Barnes - another Ashley acolyte who is influential in club matters.

It's surely only be a matter of time before we get the full gang back together - and JFK returns....

Premier League:
Cardiff City (h)

Newcastle return to Premier League action at SJP on Saturday, when Neil Warnock's Bluebirds roll up for an old-fashioned, non-televised 3pm kick-off.

United go in search of a tenth successive home league victory over the Welsh side, whose last league success on Tyneside was in November 1963.

In terms of top-flight meetings between the two clubs at Gallowgate, United have won nine and drawn one since Cardiff's 1-0 victory in April 1926.

Tickets remain on public sale.

The NUFC Fans Food bank collection stall opens on Strawberry Place from 1pm. Food or cash donations are equally welcome!

NUFC: Paul Dummett and Jonjo Shelvey remain out but Jamaal Lascelles, Ciaran Clark, Fabian Schar, Isaac Hayden, Kenedy and Mo Diame should all be available for selection following various problems.

Ki Sunyeung and Yoshinori Muto remain away on international duty at the Asian Cup.

Coral matchday betting online here

There's a Coral smart boost for this game, with the 2/1 on NUFC winning to nil now 9/4 online here

Their "Your Call" option allows you to create bespoke odds and we've cobbled these examples together:

Perez anytime scorer, BTTS, NUFC win 8/1
NUFC clean sheet, 0-0 HT, goal after HT 11/2
NUFC score over 2.5 goals, win & win both halves 17/2
Draw at HT, NUFC to win 1-0 8/1
Draw at HT, BTTS NUFC to win 10/1

Coral's new punter offer is bet £10 receive £30 in free bets. Terms and conditions apply online here
CCFC: Sean Morrison misses out and there are doubts over Danny Ward, Kenneth Zohore, Victor Camarasa and Kadeem Harris.
City are attempting to sign two strikers in this window; paying a club record £18m for Emiliano Sala from Nantes and loaning Oumar Niasse from Everton.

Niasse's loan move was duly confirmed on Friday, as news broke that Sala was in Cardiff for his medical.

However, Nantes are attempting to delay the deal to allow him to play for them in the French League on Sunday.

Since winning their first PL away game of the season at Leicester City last month, City have failed to score in three games.

Aside from that three point return, Cardiff recorded 0-0 draws at Huddersfield Town and Crystal Palace. Their other seven trips all ended in defeat.

Their tally of six away goals in 10 games is the lowest in the top flight, with two of those coming during one game - a 2-3 loss at Watford.






The Ware Rooms on Carliol Square will have these offers on Saturday:

Pizza and a pint £7
Two Dine for a Tenner
20% discount for NUFC season ticket holders before and after the

Cardiff game.

The Ware Rooms are at 17 Carliol Square NE1 6UQ - 5 minutes walk from both Monument and Manors Metro.

Stats:

Bluebirds in Toon -all time:

2016/17 won 2-1 Atsu, Gouffran
2013/14 won 3-0 Sh.Ameobi, Remy, S.Taylor
2013/14 lost 1-2 Cisse (FAC)
2009/10 won 5-1 Carroll 2, og, Lovenkrands 2
1983/84 won 3-1 Waddle, Keegan 2
1981/82 won 2-1 Varadi, Trewick
1980/81 won 2-1 Clarke, Shoulder
1979/80 won 1-0 Shoulder
1978/79 won 3-0 Connolly, Withe, Robinson
1964/65 won 2-0 Hilley, Anderson
1963/64 lost 0-4
1962/63 won 2-1 Fell 2
1960/61 won 5-0 Luke 2, White 2, Mitchell
1956/57 won 1-0 Keeble
1955/56 won 4-0 Milburn 2, Keeble, Crowe
1954/55 won 3-0 Hannah 2, McMichael
1953/54 won 4-0 Broadis 2, Hannah, Milburn
1952/53 won 3-0 Foulkes 2, Mitchell
1947/48 won 4-1 Milburn 2, Shackleton, Stobbart
1938/39 won 4-1 Clifton, Gordon, Mooney, Park (FAC)
1928/29 drew 1-1 Gallacher
1927/28 won 2-0 McKay, Wilkinson
1926/27 won 5-0 McDonald 3, Gallacher 2
1925/26 lost 0-1
1924/25 lost 1-2 Cowan
1923/24 drew 1-1 McDonald
1922/23 won 3-1 Harris, McDonald, Seymour
1921/22 drew 0-0

Referee: Stuart Attwell - a first Toon posting of the season for the whistler from Warwickshire, who took charge of us four times in the 2017/18 campaign.

Both home games ended in victories for United - versus Stoke City and Crystal Palace - Attwell was also in the middle for the loss at Arsenal and success at Leicester.

Travel:

Metro: No scheduled disruptions this weekend.

Trains:

There's yet another RMT strike this Saturday, which will reduce the amount of Northern Rail services that operate across the region, especially post-match.

Road:

Road closures start one hour before kick-off on:

Leazes Terrace and area around the East Stand
Strawberry Place between the junction with Barrack Road and the Strawberry Pub/ Strawberry Lane at junction with Strawberry Place.

Closures will remain in place until approximately 30 minutes after the end of the match.

Road closures start about one hour after the start of the match on:

Strawberry Place at junction with Leazes Park Road
Leazes Park Road from Percy Street and Strawberry Place junctions
Terrace Place

Closures will remain in place until approximately 30 minutes after the end of the match.

Parking:

Northumbria University offer weekend car parking to the public for £4 all day (or £1 per hour). 500 spaces are available at Lipman and City Campus East: book online here or turn up to pay & display.

Dedicated match buses run from Metro Centre (X50) and Gosforth Great Park (Q3) More details here

UK TV: None

Overseas TV: to follow

UK Radio: tbc (if any)

Local Radio: Live on BBC Radio Newcastle

Latest PL fixtures:

Sat 19.01.2019:
Wolves v Leicester City (12.30pm) Sky
Bournemouth v West Ham (3pm)
Liverpool v Crystal Palace (3pm)
Manchester United v Brighton & Hove Albion (3pm)
Newcastle v Cardiff City (3pm)
Southampton v Everton (3pm)
Watford v Burnley (3pm)
Arsenal v Chelsea (5.30pm) BT

Sun 20.01.2019:
Huddersfield Town v Manchester City (1.30pm) Sky
Fulham v Spurs (4pm) Sky
CentrAle 2019
opening hours:

Mon-Fri 11:00-20:00
Sat 09:00-19:00
Sun 11:00-17:00

New local beers in stock from Northern Alchemy (Moroccan Spiced mild) and Firebrick (Cushy Butterfield stout), plus new arrivals from Wilde Child, Cloudwater, Brew York and Bone Machine.
Internationals:
Muto on target


The finals of the Asian Cup are underway in the Middle East and United's two representatives have progressed from their groups with 100% records.

Japan made 10 changes to their side for Thursday's meeting with Uzbekistan in Al Ain, Yoshinori Muto selected to start and completing 85 minutes.

Yellow-carded in the 33rd minute, our man supplied a 43rd minute header to equalise for Japan, who then went on to win it just before the hour.

See Muto's goal online here
Yoshinori Muto (Japan):
Mon 21.01.2019 Saudi Arabia (Sharjah)
Thu 17.01.2019 Uzbekistan won 2-1 (played 85mins)
Sun 13.01.2019 Oman won 1-0 (played 33mins)
Wed 09.01.2019 Turkmenistan won 3-2 (unused)

Ki Sungyueng (South Korea):
Tue 22.01.2019 Bahrain (Rashid)
Wed 16.01.2019 China won 2-0 (unused)
Fri 11.01.2019 Kyrgyzstan won 1-0 (unused)
Mon 07.01.2019 Philippines won 1-0 (played 58mins)

The event runs through until February 1st.
Update:
"a regrettable remark"

From Bloomberg, Thursday:

Billionaire Mike Ashley, no stranger to details of his bar-room antics being discussed in court, faces an unusual new claim in a British lawsuit: He may have feared "being locked up in Dubai" over comments he made in a bar more than a decade ago.
Ashley - who has a "completely different" account of the events - feared the consequences of remarks in 2008 that were insulting to the Dubai royal family, the Islamic faith and the former soccer player and manager Kevin Keegan, a former associate told a London judge. Details of the allegation against Ashley, which he denies, emerged in a judgment published Wednesday.
Tony Jimenez, the former co-owner of Charlton Athletic Football Club, made the allegation in response to a London lawsuit filed by Ashley. Ashley "flatly denies that he ever made any comment about the Dubai royal family, the Islamic faith or Kevin Keegan whether as wrongly alleged by Mr Jimenez based on hearsay evidence, or at all," his spokesperson said by email.
The Sports Direct International Plc owner "was shaking and saying he and his business empire faced ruin" after the incident, a court judgment in the early stages of a lawsuit between the two men said, citing Jimenez.
Jimenez says Ashley "came to see him at 4am. on 17 September 2008 in a panic worried about being locked up in Dubai and facing adverse press reporting in the U.K.," after making comments at the Bahri Bar in Dubai where undercover journalists were present, judge Matthew Marsh said in a judgment Wednesday.
Ashley disputes those claims, saying he was "relatively unconcerned about the incident in the bar and its consequences" and more concerned about the collapse of Lehman Brothers Holdings Inc. at the time "and the risk that HBOS, in which he had substantial holdings, might fail," the judgment says.
Marsh's judgment on Wednesday was on a pre-trial issue about jurisdiction, and not on the case itself.
Ashley "now says that he may have made a regrettable remark in the Bahri Bar, directed towards those with whom he had been in negotiation earlier that day," Marsh said in the judgment. Jimenez, who Ashley described in previous court filings as a former friend, says the comments were "more widely directed."
A lawyer for Ashley declined to immediately comment.
A judge found in a previous, separate case that Jimenez had lied, but "the fact that Mr. Jimenez has told lies on previous occasions, and his evidence has been found to be unreliable, does not mean he is lying in this case," Marsh said in the ruling.
Internationals:
Three minute hero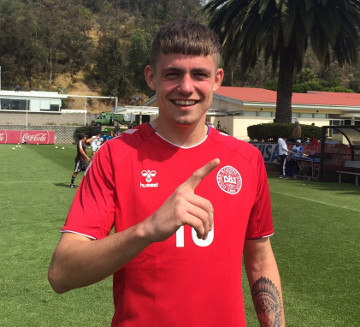 Newcastle reserve striker Elias Sorensen has continued his club scoring form at international level, marking his Danish U21 debut with the only goal of the game.

The 19 year-old missed out on a possible first team selection in the FA Cup following his first international call-up at U21 level for a training camp in Mexico.

Coming off the bench at half time on Wednesday, Elias (the youngest player in the squad) took just three minutes to find the net in a 1-0 friendly win over the hosts in Mexico City.

The two teams will meet again on Saturday.

The training camp is part of the selection process to decide which players will represent Denmark at the European U21 Championship Finals this June.

U18s:
Bairns eye
derby double

Following a 1-1 draw with Manchester City at Little Benton last week, Newcastle U18s are at home again this coming Saturday when they meet the mackems.

Kick-off is at 11am and Dave Watson's young Magpies go into the game seeking only their third league win of the season in what will be their twelfth game.

One of those two successes came on wearside last August, when Kain Reed's goal divided the sides.

The red and whites remain bottom of the table - one point and two places below United - and come into this game on the back of five successive league losses.

FAC:
Cup of joy (?!)

Blackburn Rovers 2 Newcastle 4
(after extra-time, 2-2 FT)

Goals and highlights online here (BBC)

FAC fixtures:

Fourth Round:

Fri 25.01.2019:
Arsenal v Manchester United (7.55pm) BBC

Sat 26.01.2019:
Accrington Stanley v Derby County (12.30pm) BT
Swansea City v Gillingham (3pm)
Shrewsbury Town v Wolves (3pm)
Brighton & Hove Albion v West Bromwich Albion (3pm)
Bristol City v Bolton Wanderers (3pm)
Doncaster Rovers v Oldham Athletic (3pm)
Newcastle v Watford (3pm)
smoggies v Newport County (3pm)
Manchester City v Burnley (3pm)
Portsmouth v QPR (3pm)
Millwall v Everton (5.30pm) BBC
AFC Wimbledon V West Ham (7.45pm) BT

Sun 27.01.2019:
Crystal Palace v Spurs (4pm) BT
Chelsea v Sheffield Wednesday (6pm) BBC

Mon 28.01.2019:
Barnet v Brentford (7.45pm) BT

FAC:
Hornets at home

Newcastle will attempt to end a sequence of five FA Cup Fourth Round defeats when fellow Premier League side Watford visit SJP on Saturday January 26th.

Unless there's a repeat of the farce that saw our Third Round tie against Blackburn Rovers moved to 5.30pm for overseas TV, kick off against the Hornets will be 3pm.

Tickets are now on sale to season ticket holders with additional seats available to them and members from Friday. Public sale commences this Sunday.

Prices are the same as for the Third Round: £10 adults and £5 concessions, with only lower bowl areas initially on sale. The visitors have an initial 6,000 allocation.

Those prices rise to £20 adults and £10 concessions around 24 hours before kick-off.

U23s:
Understudies take
centre stage

Newcastle U23s 4 West Brom U23s 2

Match report

Premier League:
Home is a question mark

Chelsea 2 Newcastle 1

Match report

Old boys:
Get the cones out

Following the loss of former Magpie Steve Watson to York City, Gateshead have revamped their backroom staff and fellow old boy Mike Williamson now has a player/coach role.

Over the border meanwhile, Celtic have confirmed the arrival of Damien Duff, who will take charge of their reserve side.

PS: There was a familiar face in the away dugout at the stadium of plight last Saturday, Mick Harford taking caretaker charge of the Hatters in the wake of manager Nathan Jones joining Stoke City.

Wearside-born Harford has been associated with Luton as a player, manager, coach and scout at various times since first moving to Kenilworth Road in 1984.

Loan lads:
Borrowers

Dwight Gayle (West Bromwich Albion)
Returning from a hamstring issue, Dwight was in the starting lineup and beat Norwich City 'keeper Tim Krul early on for his fourteenth Championship goal.

However the Canaries replied in the closing stages to share the points at the Hawthorns - Gayle going off in the 85th minute, two minutes after the equaliser.

Jack Colback (Nottingham Forest)
Midfielder Jack played the full game as managerless Forest lost 0-2 at Reading in the Championship on Saturday. The visitors ended the game with just nine men and Colback also received his usual caution.

Dan Barlaser, Liam Gibson (Accrington Stanley)
It finished goalless at the Wham Stadium as Stanley hosted Bristol Rovers in League One on Saturday.

Both players started the game, Liam's competitive debut in senior football ending in the 86th minute when he was substituted.

Henri Saivet (Bursaspor)
The Turkish SuperLig is now on a mid-season break, resuming hostilities on January 19th.

Fixtures, Tickets etc.
Season 2018/19

The new ticket website is now live and existing users need to re-register. Do that online here and read their FAQs here.


The SJP Box Office is in the Milburn Stand, just up from the Bobby Robson Statue.

Paid-for matchday ticket collections take place from the windows at the back of the Gallowgate End Stand, above NINE Bar.

SJP Box Office phone: 0344 372 1892



Online Box Office is here
On sale dates are here
SJP seating plan is here


Milburn Stand Box Office opening:

Mon-Fri: 10am-5pm
Sat: 9am-4pm
Sun: Closed
Matchdays: 9am-Half-time


On the opening day of ticket sales, they begin at 10am. If advance notice of a points reduction for away tickets has been given, that will also happen then.

Away tickets are sold only to season ticket holders and members*. All ST holders are automatically members (a non-negotiable fee is added annually by NUFC to each ST).

The three-season Premier League £30 away ticket price cap scheme concludes at the end of the 2018/19 season.


Heading to the Toon?

City guide here

NE guide here

NUFC members get 25% off LNER standard and first class advance fares travelling on any day (see below for excluded dates).

Book by logging in to LNER.co.uk/NUFC25 and then enter NUFC followed by supporter number, without spaces ie NUFC123456

Offer open until 23.05.2019. Not valid in conjunction with other offers or railcards.

Excluded dates:
16.02-24.02, 18.04-22.04, 03.05-06.05.

Sat 19.01.2019 U18s v mackems (h) @ Little Benton, 11am. U18 Premier League.

Sat 19.01.2019 Cardiff City (h) @ SJP, 3pm. Premier League. Public sale now.

Tue 22.01.2019 U23s v Notts County (a) @ New Manor Ground, Ilkeston, 2pm. Premier League Cup.

Sat 26.01.2019 Watford (h) @ SJP, 3pm. FA Cup Fourth Round. (Lower bowl only initially). ST holder & member sale now, public sale Sun 20.01.2019. £10 adults, £5 concessions (NB: prices rise to £20 adults & £10 concessions on matchday).

Tue 29.01.2019 Manchester City (h) @ SJP, 8pm. Premier League. Public sale now. Live on BT Sport.

Fri 01.02.2019 U23s v Wolves (h) @ Whitley Park, 7pm. Premier League 2.

Sat 02.02.2019 U18s v Wolves (a) @ Wolves Academy, 11am. U18 Premier League.

Sat 02.02.2019 Spurs (a) @ Wembley Stadium, 12.30pm. Premier League. ST holder sale now, 20 points. £30 adults, £22.50 18-21s, £19 over 65s, £17 U18s. Allocation: tbc. Live on Sky Sports.

Tue 05.02.2019 U23s v Blyth Spartans (h) @ Whitley Park, 7.45pm. Northumberland Senior Cup.

Fri 08.02.2019 U23s v Southampton (h) @ Whitley Park, 7pm. Premier League Cup.

Sat 09.02.2019 U18s v Blackburn Rovers (a) @ Rovers Academy, 12.30pm. U18 Premier League.

Mon 11.02.2019 Wolves (a) @ Molineux, 8pm. Premier League. ST holder sale now, 0 points. £30 adults, £17 18-21s/over 65s, £14 U17s, £12 U12s. Allocation: tbc. Live on Sky Sports.

Fri 15.02.2019 U23s v Reading (a) @ Adams Park, 7pm. Premier League 2.

Sat 23.02.2019 U18s v Liverpool (h) @ Little Benton, 11am. U18 Premier League.

Sat 23.02.2019 Huddersfield Town (h) @ SJP, 3pm. Premier League. ST holder/ member sale from Mon 21.01.2019, public sale Mon 28.01.2019 (online), Mon 04.02.2019 (in person/by phone).

Mon 25.02.2019 U23s v Leeds United (a) @ Nethermoor, Guiseley, 7pm. Premier League Cup.

Wed 27.02.2019 Burnley (h) @ SJP, 7.45pm. Premier League. ST holder/ member sale from Wed 23.01.2019, public sale Wed 30.01.2019 (online), Wed 06.02.2019 (in person/by phone).

Live TV confirmation dates:

NB: these are all "approximate dates"

Fri 25.01.2019 March 2019
Fri 22.02.2019 April 2019
Fri 05.04.2019 May 2019

NUFC Live on TV:

Tue 29.01.2019 Man City (h) 8pm BT
Sat 02.02.2019 Spurs (a) 12.30pm Sky
Mon 11.02.2019 Wolves (a) 8pm Sky

(TV picks up to 27.02.2019 announced)

FA Cup:
United enter in Round 3.

R3 Sat 05.01.2019 Blackburn (h) drew 1-1
R3R Tue 15.01.2019 Blackburn (a) won 4-2
R4 Sat 26.01.2019 Watford (h)
R5 Sat 16.02.2019
R6 Sat 16.03.2019
SF Sat 06.04.2019
F Sat 18.05.2019

U23 Premier League Cup:
United enter in the First Round in Group H:

Thu 04.10.2018 Notts County (h) won 2-1
Fri 09.11.2018 Southampton (a) drew 1-1
Fri 30.11.2018 Leeds United (h) won 2-0
Tue 22.01.2019 Notts County (a) 2pm
Fri 08.02.2019 Southampton (h) 7pm
Mon 25.02.2019 Leeds United (a) 7pm

Northumberland Senior Cup:
United enter at the Quarter Final stage:

Quarter Final:
Wed 23.01.2019 Heaton Stan v Morpeth
Wed 23.01.2019 Benfield v North Shields
Wed 23.01.2019 WA Celtic v Bedlington
Tue 05.02.2019 NUFC v Blyth Spartans

Gateshead FC have reduced admission prices for NUFC ST holders attending their National League home games to £10 adults.

Next GFC home league games:
Sat 26.01.2019 Boreham Wood 3pm
Sat 09.02.2019 Havant & Waterlooville 3pm
Sat 23.02.2019 Wrexham 3pm

Other events @ SJP:

Rugby Union:

Sat 23.03.2019 Newcastle Falcons v Sale
Fri 10.05.2019 Champions Cup Final
Sat 11.05.2019 Challenge Cup Final

Ticket sales online here

Fri 06.09.2019 England v Italy. Friendly.


International Magpies
National Service

18.03.2019-26.03.2019 Internationals

06.06.2019-30.06.2019 Copa America Finals
07.06.2019-30.06.2019 AFCON Finals


Coxy's Cockup Corner
Whoops, He did it Again...
What's this all about then? Click here
for a rambling explanation of sorts....

On This Day in History
18th January

Born Or Died:
1954 Jeff Clarke born, Hemsworth, Pontefract. (1982-87 player, 1988-96 coach)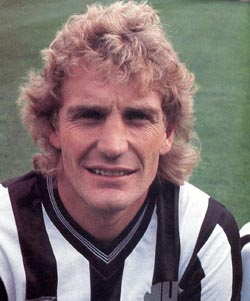 Central defender who joined the Magpies on a free transfer from the mackems, having begun his playing career at Manchester City.

Making his debut alongside fellow new boy Kevin Keegan (and the returning John Craggs) in a memorable home win over QPR, Jeff's first United goal came the following month in a 1-1 draw with Chelsea at SJP.

Sustaining a serious leg injury at Barnsley a year later caused Jeff to be missing from the promotion-winning side until the following February, when he made a brief comeback.

Missing from the United side who began life back in the top flight under Jack Charlton, Jeff was loaned to Brighton and Hove Albion and played four games back in Division Two.

By October 1984 though he was back on Tyneside and in the first team, becoming a regular starter again that season and keeping his place in the 1985/86 campaign.

Featuring less often in the 1986/87 season, Jeff made his final Magpies apperance in a 3-1 defeat at Wimbledon in February 1987.

After brief spells in Turkey with Ankargucu and locally with Darlington and Whitley Bay, Jeff returned to SJP in 1988, initially working as the club's Community Officer.

He subsequently joined the United backroom staff and became reserve team manager, later joining a PFA scheme to study for physiotherapy qualifications.

Leaving United in 1996 to take on a physio role at the mackems and then subsequently with Leeds United, he moved on to Dundee United in 2003.

1961 Peter Beardsley MBE born, Longbenton (1983-87 & 1993-97)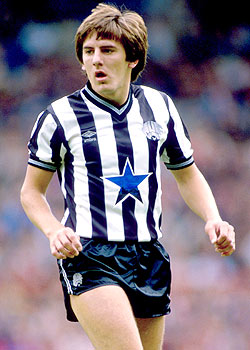 Spotted playing local youth football, "Pedro" had unsuccessful trials at Gillingham, Cambridge United, Burnley and Newcastle.

However, former Magpies captain Bob Moncur talked the 18 year-old into playing for his Carlisle reserve side at Newcastle Blue Star.

Beardsley scored and quickly agreed terms with the Brunton Park club, where he continued to earn rave reviews.

A move to Vancouver Whitecaps in the North American Soccer League came in 1981, with a return two years later to join Arthur Cox's Magpies after a brief one-game flirtation with Manchester United.

Promotion was duly achieved but Cox's replacement by Jack Charlton saw things gradually start to unravel for Beardsley.

The departure of Chris Waddle to Spurs came at the end of a season in which Charlton had shown his true colours by signing burly forwards Tony Cunningham & George Reilly.

Partial respite came with the appointment of Willie McFaul, but despite the emergence of young talent such as Paul Gascoigne, Ian Bogie and Paul Stephenson the club continued to muddle along in mid-table.

That perceived lack of ambition saw Beardsley depart in July 1987, Liverpool paying a record £1.9m for him and United only then investing in a squad overhaul.
Unexpectedly sold to Everton in 1991, two seasons at Goodison Park followed before Kevin Keegan brought him back to SJP.

Forming the supply line for the prolific Andy Cole when he wasn't scoring sensational goals himself, he was a prime mover in establishing United back in the top-flight.

Although many of his goals are captured on tape for posterity, for those who saw him play, certain memories are embedded: his chip over Joe Corrigan in May 1984 or a hat hat trick against the mackems in Jan 1985.

Or from his second spell; astounding strikes at Spurs, Palace and Forest and a solo scampering effort at the Leazes End against Villa - all equally magical.

A testimonial game at St. James' Park in 1999 saw his boyhood favourites Celtic come to town, two years after leaving United to wind down his twenty year career at Bolton Wanderers, Manchester City, Fulham, Hartlepool United and Doncaster Rovers.

And internationally Beardsley amassed a total of 59 England caps, netting nine times.

Maintaining an association with United since his retirement, Beardsley was at various involved in off-field PR and coaching at youth team level.

However that included an allegation of bullying Academy players in 2003 that was investigated by a Premier League inquiry before he and Kenny Wharton were cleared.

2010 found him managing United's reserves, with a fleeting spell as caretaker boss after the departure of Chris Hughton and before the installation of Alan Pardew - however he didn't take charge of the team for a game.

He made way for Willie Donachie as second string manager in 2011 before being given the role of Football Development Manager.

Retaining the role of U21 coach at the club, Beardsley briefly assisted interim boss John Carver in early 2015 following the departure of Alan Pardew.

Beardsley was suspended by the club in 2018 after allegations of bullying and racism - a situation that remains ongoing a year later.

1981 Death of Duggie Livingstone, 82. Former manager. (1954-56)
1992 Samuel Adjei born, Eksjö, Sweden.
(2009-12)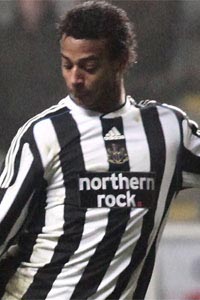 Fleet-footed winger signed from Jönköpings Södra IF in January 2009, who made his Magpies bow for the U18 side in a 0-3 home loss to Leeds United two months later.

Samuel was handed a reserve debut days later against Hull City at North Ferriby and a first taste of senior team football came in our pre-season friendly at Huddersfield Town the following July.

The 2009/10 season saw Adjei a regular U18 starter netting at SJP in an FA Youth Cup win over Crystal Palace. The former Swedish youth international also played six times for the reserves.

However, injury meant that Samuel missed the opening weeks of the 2010/11 season, returning for the U18s in late September.

Season 2011/12 saw Adjei return to reserve action but after just four appearances and a brief loan spell at Hartlepool (just one game before a hamstring injury) he was released by the club in Summer 2012.

Adjei subsequently returned to his native Sweden and former club

Jönköpings Södra IF during January 2013.

After making just two appearances though due to further fitness problems, Samuel left in November 2014.

1997 Dan Barlaser born, Gateshead.
(2012-present)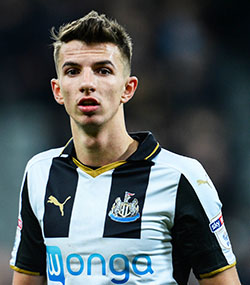 Midfielder who began his playing career with local club Swalwell Juniors, joining United following a spell with Darlington.

Making his U18 bow in a 0-4 home loss to Spurs at Little Benton in August 2012, Dan's first goal at that level came in the next home game against Stoke City.

Called up by Turkey U16s (where his father was born) a debut came in a friendly match away to Italy that October.

Making the step up to U17 level after helping Turkey to Montaigu Cup success in France during April 2013, Barlaser also featured in United's Milk Cup campaign.

His first Newcastle U21 appearance came as a second half substitute in a 1-4 defeat at Spurs during January 2014 with a maiden goal at home to Brighton the following October.

Switching allegiance to England, June 2015 saw Dan feature in two U18 friendlies against Russia, alongside fellow Magpies Adam Armstrong and Freddie Woodman.

And he received a special birthday present in 2017, debuting for the first team and playing the full 90 minutes of a 3-1 FA Cup victory over Birmingham City at Gallowgate.

Dan featured in the FA Cup embarrassment at Oxford United and League Cup loss to Nottingham Forest early the following season before signing a new two year deal.
Loaned out to League Two Crewe Alexandra on a half-season deal in January 2018, he managed just one senior start for them and returned to Tyneside in early April.

He was then loaned to Accrington Stanley at the start of the 2018/19 season and that loan was extended in January 2019.

2014 Death of Andy Graver, 86. (1947-50)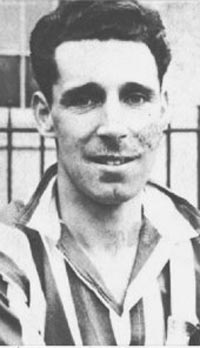 What Else?
1896 Woolwich Arsenal (h)
3-1 (2-0)
Division Two
P19, 22pts, 6th/16
Stott(10), Miller(12), McKay(75)
Jenkyns(52pen)
8,000
For United's third, Arsenal 'keeper William Gilmer fisted the ball and it rolled along the crossbar until it dropped at the feet of William McKay who put it in while Willie Wardrope "charged down" the stopper.

Gilmer was a true "Gunner", having joined Arsenal the previous month from the Royal Ordnance factory but would only appear three times for them.

1902 Everton (h)
1-1 (0-0)
Division One
P20, 20pts, 12th/18
Roberts(90)
Young(55)
17,000

1908 Bristol City (h)
2-0 (1-0)
Division One
P24, 30pts, 2nd/20
Soye(2), McClarence(50)
30,000

1913 Chelsea (a)
0-1 (0-0)
Division One
P25, 24pts, 12th/20
Turnbull(80)
50,000

1919 Scotswood (a)
3-2 (2-2)
Wartime
Donnelly(1-0), Tulthorpe(2-1), Brown(3-2)


Henderson(1-1,2-2)
10,000
Some sources credit United's winner to Jock Finlay.

1930 Leicester City (a)
1-6 (0-3)
Division One
P25, 20pts, 21st/22
Hutchinson(1-5)
Chandler(5,18,60), Hine(12,54), Langford(87)
15,000
Jackie Cape made his debut at outside right after signing from Carlisle United.
1936 Manchester United (a) 1-3 (0-1)
Division Two
P23, 26pts, 11th/22
Ware(80)
Mutch(5,57), Rowley(55pen)
22,968
Huddersfield referee, Mr Mortimer, awarded a controversial penalty against Dave Davidson for a foul on George Mutch that proved crucial.


1947 Tottenham Hotspur (h)
1-0 (0-0)
Division Two
P26, 34pts, 2nd/22
Shackleton(47)
62,873





1958 Chelsea (a)
1-2 (1-2)
Division One
P27, 20pts, 18th/22
White(14)
Lewis(5),Greaves(20)
37,327

1964 Grimsby Town (h) 4-0 (3-0)
Division Two
P27, 29pts, 6th/22
Anderson(7,61), Thomas(20,23)
23,681



1969 Arsenal (h)
2-1 (0-0)
Division One
P27, 25pts, 13th/22
Robson(56), Davies(90)
Gould(55)
34,227
Following victories in both the Fairs Cup and the FA Cup, United returned to winning ways in the league - this their first success in four First Division outings.

1975 Manchester
City (a)
1-5 (1-2)
Division One
P25, 26pts, 13th/22
Macdonald(14)
Hammond(6), Tueart (37pen,50,83), Bell(88)
32,021
Having lost 2-5 at home to Spurs a week earlier, goalkeeper Iam McFaul had to pick the ball out of his net on another five occasions at Maine Road.

A scintillating second half display from City included Denis Tueart's first treble for the club but Newcastle boss Joe Harvey was incensed by the home side's roughhouse tactics that went unchecked by referee Ron Challis - culminating in Rodney Marsh punching Micky Burns without sanction.

1982 Colchester United (a)
4-3(aet) 2-2 (2-1)
FA Cup 3rd Round Replay
Waddle(13), Saunders(43), Brownlie(94), Varadi(114)
Cook(45), Allison(67pen,116pen)
7,505
An absolute battle at Layer Road, with spectacular goals from Waddle, Saunders and Brownlie and United 'keeper Kevin Carr conceding two penalties.

Many away fans attempted to keep track of the tie via a local radio commentator who gave the impression of never having seen a football before, never mind a microphone.

Both Saunders and Brownlie had failed to score a competitive goal for United before; in the latter's' case after nearly 100 games.

1986 Queens Park Rangers (a) 1-3 (0-2)
Division One
P26, 36pts, 11th/22
Gascoigne(74)
Fenwick(31,80pen), Robinson(43)
13,159
Another fruitless afternoon on the Loftus Road plastic, with future Magpies coach Paul Barron in goal for Rangers.

1988 Queen Of The South (a) 4-0 (2-0)
Friendly
Goddard(22,37), Lormor(59), P.Jackson(79)
2,500
A Monday evening jaunt to Palmerston Park gave the Magpies some match practice ahead of the visit of Spurs to SJP the following weekend.

Willie McFaul's side hadn't been in action over the previous weekend due to being the "odd team out" in the 21 team First Division.

1989 Watford (a)
0-1(aet) 0-0 (0-0)
FA Cup 3rd Round
Third Replay
og(Roeder)(113)
24,065
Fourth time unlucky as Glenn Roeder diverted a shot past the helpless Tommy Wright to win it for Watford deep into extra time.
Youtube footage is online here

1992 Charlton Athletic (h)
3-4 (3-1)
Division Two
P29, 29pts, 23rd/24
Clark(24), Hunt(31),
Brock(34)
Barness(36), Walsh(73,76),
og(O'Brien)(89)
15,663
Even by our lowly standards this was a kick in the plums, as Newcastle somehow contrived to turn a 3-0 lead into a defeat - Liam O'Brien diverting a shot from a certain Alan Pardew into the Gallowgate End net to hand the Addicks all three points.

This proved to be the last home league game in charge for Ossie Ardiles.
Youtube footage is online here

1995 Blackburn Rovers (a) 2-1 (0-0)
FA Cup 3rd Round Replay
Hottiger(58), Clark(85)
Sutton(75)
22,658
To beat the would-be Champions on their own patch after the trauma of selling Andy Cole to Man United was a seminal moment for Kevin Keegan.

The away fans celebrated in the Darwen End long after the final whistle, calling for KK who was being interviewed by Sky in the tunnel.

For some unknown reason though he failed to reappear - strange, given that he'd had to stand on the steps at SJP defending his actions to angry fans a few days earlier.
Youtube footage is online here

1997 Southampton (a)
2-2 (1-0)
Premier League
P23, 39pts, 4th/20
Ferdinand(14), Clark(82)
Maddison(88), Le Tissier(89)
Peter Beardsley led out the team on his 36th birthday, but going two up with only eight minutes remaining simply inspired the Saints, and Maddison pulled one back straight away.

A last minute equaliser from Le Tissier spoiled Kenny Dalglish's first Premier League game in charge and continued to taunt us all by being included in the BBC "Match of the Day" opening titles the following year.

2003 Manchester City (h)
2-0 (1-0)
Premiership
P23, 42pts, 3rd/20
Shearer(1), Bellamy(64)
52,152
Alan Shearer had barely put down his Goal of the Month award for December 2002 - the Everton howitzer - before he was at it again.
City 'keeper Carlo Nash made a hash of his clearance and hit Al, who tucked the ball into the empty Leazes net after just 10.25 seconds - a fraction outside the PL record.
NUFC.com match report
2005 A deeply disappointing FA Youth Cup defeat for United came at Watford's Vicarage Road in the Fourth Round. Andrew Chapman's 27th minute shot won it for the Hornets.
2006 The young Magpies won their FA Youth Cup Fourth Round tie at Hillsborough against Sheffield Wednesday thanks to a fine solo effort from Aussie youngster James Troisi.

Ahead after five minutes through Andy Carroll, the Owls levelled after half time before Troisi marked his comeback from injury by beating four defenders and netting from close range to make it 2-1.


2010 West Bromwich Albion (h) 2-2 (1-1)
Championship
P25, 52pts, 1st/24
Guthrie(25), Lovenkrands(54)
Olsson(13), Bednar(46)
39,291
United made it 14 games unbeaten after twice coming from behind against their promotion rivals, but it remained one win in five league games for Chris Hughton's side.

Peter Lovenkrands played despite the loss of his father and the Dane headed a second equaliser after the break.

Danny Guthrie's fine free-kick had got us back on terms only for sloppy defending to twice allow the Baggies to take the lead.
NUFC.com match report



2011 Winger Wayne Routledge rejoined QPR on a loan deal until the end of the season while John Carver returned to St. James' Park as Alan Pardew's assistant manager.

2012 Brighton beat Wrexham in a penalty shootout to set up a Fourth Round FA Cup tie against Newcastle at the Amex Stadium.

2014 West Ham United (a)
3-1 (2-1)
Premier League
P22, 36pts, 8th/20
Cabaye(16,90+5), Remy(33)
C.Cole(45+2)
33,343
United halted a run of four defeats with a fourth win on the spin in London.

Yohan Cabaye took centre stage, scoring twice and engineering our victory with a masterly midfield performance in what proved to be his last game.
NUFC.com match report



2017 Birmingham City (h)
3-1 (2-0)
FA Cup 3rd Round Replay
Ritchie(9pen,90+2),
Gouffran(34)
Cotterill(71)
34,896
United ended a five year wait for an FA Cup win, as a much-changed line-up saw off Gianfranco Zola's side at the second attempt.

Two ahead at the interval thanks to Matt Ritchie's penalty and Yoan Gouffran's effort, an apparently routine success became a shade more doubtful following a City goal from a rare forward move.

However, the returning Jonjo Shelvey rounded off a classy display to provide Ritchie with an unmissable opportunity to seal the tie and set up a visit to League One Oxford United in the Fourth Round.
NUFC.com match report