Next Match
Opposition tbc
Friendly
venue tbc
date tbc
KO tbc
Last Match
Chelsea 1
Newcastle 1
Premier League
Stamford Bridge
Sunday 28th May
Match report

The Never-Ending Tour

Number of Newcastle
games attended by
NUFC.com in 2022/23:

106

Rangers (a) ST holder sale now 5 pts
Update:
New kit claim


Currently circulating on social media is this image, claiming to be of Newcastle's 2023/24 home shirt. As yet, it's unconfirmed - but has a strong whiff of the Umbro effort that served us from 1984 until 1987:
Charity effort:
Hospice fundraiser


Bidding for the first five lots in the Run Geordie Run charity auction has now closed, with the winning amounts as follows:

Signed 2009/10 season home shirt £200
Signed Eddie Howe FIFA team card £500
Glenn Roeder's sweatshirt £110
Signed Jack Charlton photo £85
Signed Shay Given photo £70

Bidding continues on various other NUFC related items, with the squad signed Sammy Ameobi match issue 2011/12 season home shirt ending at 7pm tonight.

Bids for the remaining items will close at 7pm on Thursday, when the online raffle for an NUFC shirt signed by Eddie Howe (pictured below) also concludes.

Entries cost £5 and can be purchased online here

Details of the lots are here and all bids should be emailed to [email protected]


Earlier: most of you will be familiar with Mark Allison aka Run Geordie Run, whose charity exploits have raised over £348K to date - a fair chunk of which came via the generosity of NUFC.com readers.

Mark's next fundraising trek is a 3,100 mile trek due to take place in 2025 but before that, he's staging an online auction of NUFC related memorabilia.

Every penny raised helps fund St. Benedict's Hospice and Centre for Specialist Palliative Care here
Internationals:
Losing start for Garang

Newcastle's Garang Kuol is in the Australian squad for this year's Maurice Revello Tournament in France.

The Olyroos were held 0-0 by Qatar in their Group B opener in Aubagne on Tuesday, losing the penalty shootout that followed 4-3 as their opponents collected the extra point on offer.

Garang was named among the substitutes, appearing from the bench in the 69th minute and coming close to winning the game when his 95th minute free kick from a central position just outside the box was saved.

He wasn't called upon to take a spot kick.

The 12 team tournament is played at U23 level this year and the Olyroos line-up also includes Garang's elder brother Alou, currently playing for Stuttgart.

The Olyroos play as follows:

Tue 06.06.2023 Qatar (n) Aubagne drew 0-0
Fri 09.06.2023 Mediterranean XI (n) Mallemort
Mon 12.06.2023 Mexico (n) Aubagne

Knockout stages then follow, with the final staged in Salon on Sunday week, June 18th.

* Originally scheduled to be Togo but they withdrew.
Australia have entered as preparation for their Asian Cup qualifying ties for September and beyond that, the football tournament at the 2024 Olympics in Paris.
Update:
Al be seeing you?

Neatly filling the NUFC news vacuum on Monday were not one but two Allan Saint-Maximin tales; one prompted by his own extended social media posting.

Thanking Newcastle fans for their support since he signed in 2019, the use of phrases like "turning point in my career" and "whatever happens" hints at some uncertainty over where he'll be playing next season.

Simultaneously, reports of interest in the 26 year-old Magpie from AC Milan resurfaced; claims that have been repeated by the Italian press throughout 2023.

Asked about the future of a player under contract until 2026 after the Chelsea game, Eddie Howe said:

"That will be dictated by Maxi himself. He has so much ability, and he's such an important player for us when he's at his very best, fitness-wise. He's unique, there's no one like him in the Premier League.
"You saw he's a huge transitional threat today, his end product was there, so really pleased. We just hope he comes back really fit, and ready to do well in what is a massive season for him personally."

Update:
Live and let LIV....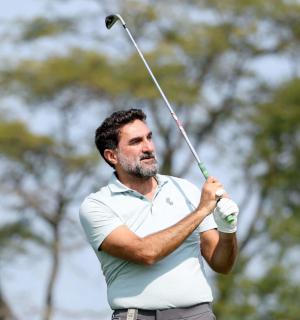 From the Financial Times, Tuesday:

Saudi Arabia is set to pump billions of dollars into the world's biggest professional golf organisation to seal a stunning merger between its breakaway LIV Golf and the US-based PGA Tour.
The infusion, which some people involved said could amount to about $3bn, underscores how Saudi Arabia has muscled into global sports through its use of oil-funded state finances.
Yasir al-Rumayyan, head of Saudi Arabia's sovereign wealth fund, and PGA Tour commissioner Jay Monahan unveiled the deal on Tuesday, telling the FT that an unlikely peace between their two organisations was brokered over meals in Venice and rounds of golf in London.
Under the agreement, the PGA Tour and Riyadh's Public Investment Fund have agreed to create a jointly managed entity to house their commercial operations, and intend to cease their pending litigation. The current European tour, known as the DP World Tour, has also signed up to the deal.
Saudi-backed LIV Golf, which has spent hundreds of millions of dollars to lure top golfers such as Brooks Koepka, Phil Mickelson and Dustin Johnson to join its breakaway league, will also slot into the new entity.
This week, the Saudi government transferred majority holdings in four Saudi football teams to the PIF, arming the fund — which already owns Premier League side Newcastle United in England — with key assets.

Rumayyan (currently NUFC Chairman) will chair the board of the new commercial entity, with Monahan as chief executive.
Update:
PIF privatise "big four"

Public Investment Fund statement, Monday:

As part of today's announcement of the Sports Clubs Investment and Privatization Project, four Saudi clubs – Al Ittihad, Al Ahli, Al Nassr, and Al Hilal – have been transformed into companies, each of which is owned by PIF and non-profit foundations for each club.

PIF's ownership in the clubs' companies represent 75% in each club, while their respective non-profit foundations hold 25% ownership of each club.
Existing members of each club will be included in the four foundations. PIF is working closely on all the necessary regulatory procedures to complete the clubs' transfers to their new structures as newly founded companies alongside non-profit foundations.

The transfer of the four clubs will unleash various commercial opportunities, including investment, partnership and sponsorships across numerous sports.

2023/24:
NI SuperCup update

Newcastle U16s now know their group stage fixtures in the 16 team Premier Section of this season's NI Super Cup in Northern Ireland:

Group A:

Mon 24.07.2023 Northeast Rush (USA)
@ 4pm, Cloughwater, Clough.

Tue 25.07.2023 County Tyrone (Northern Ireland)
@ 7pm, Broughshane.

Wed 26.07.2023 County Antrim (Northern Ireland)
@ 5pm, Seahaven, Portstewart.

Based on group stage performance, teams will qualify for the semi-finals as follows on Thursday:
SuperCupNI: Winner in each group
Globe: Second place in each group
Vase: Third place in each group
Bowl: Fourth place in each group
Movie:
Glory days

The latest effort from short film maestro Waxxa is the most magnificent summary of last season online here

If the fantastic efforts of Wor Flags in that film inspire you to help fund future displays at SJP, donations can be made online here and a range of miniature flags are available to order from them online here
Update:
Transfer target update

The latest movements of five players strongly linked with moves to Tyneside are as follows:

Domink Szoboszlai (RB Leipzig):Saturday saw the in-demand midfielder score his 10th league and cup goal of the season, capping a 2-0 win for Leipzig over Eintracht Frankfurt in the German Cup Final at Berlin's Olympic Stadium.

The 22 year-old will now link up with the Hungary squad for Euro qualifiers against Montenegro and Lithuania later this month.

Yankuba Minteh (Odense)
Amid much speculation as to his future, the 18 year-old winger was omitted from the squad for Saturday's Superliga season closer away to FC Midtjylland. In his absence, Odense lost 2-4.

That situation was confirmed by Odense as follows - with the "foreign club" widely predicted to be NUFC:

OB has for a long time been in close negotiations with a foreign club about the sale of Yankuba Minteh, and the negotiations have now reached such a stage that Yankuba Minteh will not be in the squad when we meet FC Midtjylland tomorrow.

The Gambian-born 18 year-old wasn't called up by his country for service at the U20 World Cup currently taking place.

Gabri Veiga (Celta Vigo):
Sunday saw what looks like an eye-catching end to the central midfielder's time at his current club - scoring both goals in a 2-1 home win over Barcelona just days after celebrating his 21st birthday.

That brace took Spanish-born Veiga's club tally to 11 this season, ensuring that Celta avoided relegation.

Veiga now switches his attentions to U21 duty with Spain and a kickabout with Mexico in Madrid next week. Following that, the Spanish squad for the U21 European Championship Finals in Romania and Georgia from June 21st will be selected.

James Maddison (Leicester City):
Along with current Magpies Kieran Trippier and Callum Wilson, the 26 year-old is in the England squad for Euro qualifiers against Malta and North Macedonia later this month.

Kieran Tierney (Arsenal):
26 year-old left back Tierney is in the Scotland squad for Euro qualifiers against Norway and Georgia later this month.

RL:
Magic numbers
Last weekend saw SJP play host to Rugby League's Magic Weekend for the seventh time:

Saturday results::
Salford Red Devils 26-16 Hull KR
Wigan Warriors 22-46 Catalans Dragons
Leeds Rhinos 24-26 Castleford Tigers

Sunday fixtures:
Wakefield 4-30 Leigh Leopards
St Helens 48-6 Huddersfield Giants
Hull FC 30-18 Warrington Wolves

MW @ SJP - Crowds:

2023: 63,269 (Sat 36,943/ Sun 26,326)
2022: 62,154 (Sat 36,821/ Sun 25,333)
2021: 60,866 (Sat 35,104/ Sun 25,762)
2018: 64,319 (Sat 38,881 / Sun 25,438)
2017: 65,407 (Sat 35,361 / Sun 30,046)
2016: 68,276 (Sat 39,331 / Sun 28,945)
2015: 67,841 (Sat 40,871 / Sun 26,970)

This may have been the final year of Magic Weekend in its current form, with discussions ongoing as to when and where future events will be - and the possibility of playing later in the year, which may adversely affect the availability of venues such as SJP.

Supporters Trust:
NUST polls open

Elections to the board of the Newcastle United Supporters Trust (NUST) are underway and members should now have received their ballots via email.

If anyone hasn't, email [email protected]

The deadline to vote is 8pm BST this Sunday, 11th June. Thirteen candidates are standing and each member can vote for up to six candidates.

Update:
Wood chop date

Nottingham Forest update, Friday:
Chris Wood's loan deal from Newcastle United will become permanent from the summer transfer window open date*.

* June 14th.

Sponsor:
When the Fun stops...

A short message from the club on Friday confirmed the departure of FUN88 following six seasons acting as Newcastle United shirt sponsors.

The Far East betting company succeeded Wonga in 2017 and will continue as club partners in Asia. Their replacements should be confirmed imminently.

2023/24:
Bluebirds v Magpies


The first pre-season fixture announced for Newcastle U21s will be a visit to League Two side Barrow AFC.

While the first team are in the USA, the development squad will head to Holker Street for a 3pm kick-off on Saturday July 29th.

Prices: Adults £10, concessions £5, U7s free. Tickets can be bought on the day or in advance here

Our most recent visit to what is now as the SO Legal Stadium came in July 2018; the reserves 3-2 winners in a kickabout thanks to goals from Elias Sorensen (2) and Ivan Toney. What are the odds on that...?

Internationals:
Call-ups

The season continues for a group of Magpies, with various international fixtures in June including Euro qualifiers, Nations Cup ties and friendlies:

Jamal Lewis (Northern Ireland) (tbc):
Mon 05.06.2023 to Thu 08.06.2023
Training camp ahead of ECQ games.
Squad announcement due on Fri 09.06.2023.

Anthony Gordon (England U21):
Wed 07.06.2023 to Sat 10.06.2023
Training camp ahead of Euro U21 finals.
Squad announcement due on Wed 14.06.2023.

Sven Botman (Netherlands):
Wed 14.06.2023 Croatia (n) NL Rotterdam

Alexander Isak ( Sweden):
Fri 16.06.2023 New Zealand (h) FR Stockholm
Tue 20.06.2023 Austria (a) ECQ Vienna

(Isak is part of a 29 man squad and it appears that he'll primarily feature in the competitive game, with a more experimental selection facing the Kiwis).

Fabian Schar ( Switzerland:
Fri 16.06.2023 Andorra (a) ECQ Andorra
Mon 19.06.2023 Romania (h) ECQ Lucerne

Kieran Trippier, Callum Wilson (England):
Fri 16.06.2023 Malta (a) ECQ Ta'Qali
Mon 19.06.2023 North Macedonia (h) ECQ OT

Martin Dubravka ( Slovakia):
Sat 17.06.2023 Iceland (a) ECQ Reykjavik
Tue 20.06.2023 Liechtenstein (a) ECQ Vaduz

Joelinton, Bruno Guimaraes (Brazil):
Sat 17.06.2023 Guinea (n) FR Barcelona
Tue 20.06.2023 Senegal (n) FR Lisbon

Jeff Hendrick (Ireland):
Fri 16.06.2023 Greece (a) ECQ Athens
Mon 19.06.2023 Gibraltar (h) ECQ Dublin

Callups yet TBC:

Miguel Almiron (Paraguay) for a home friendly against Nicaragua.

2022/23:
Back of the net!

Courtesy of the official NUFC twitter account, all 68 PL goals scored by the club this season can be viewed online here

Premier League:


Fourth Bridge

Chelsea 1 Newcastle 1

Match report

2023/24:
Ticket update

Newcastle United confirm that they intend to introduce a digital ticketing system next season for home games - both season tickets and individual match sales.

The original club announcement can be read here

Last Tuesday saw over 100 fans attend a ticketing workshop at SJP to discuss this and other issues related to match ticketing, both home and away.

Clarification on various issues related to the transfer of tickets and access options for supporters who don't use smart phones is promised but not yet available.

2022/23:
Hoyoots

Ex-Magpies who now have free agent status include:

Rolando Aarons (Huddersfield Town)
Owen Bailey (Gateshead)
Jack Colback (Nottingham Forest)
Mathieu Debuchy (Valenciennes)
Siem De Jong (De Graafschap)
Ludwig Francillette (Crawley Town)
James Milner (Liverpool)
Ayoze Perez (Leicester City)
Jamie Sterry (Hartlepool United)
Dan Ward (Gateshead)

2023/24:
Movers

Ex-Magpies with new clubs include:

Liam Gibson (Harrogate Town)
Jamie Sterry (Doncaster Rovers)

2023/24:
Basques back?

News that Athletic Bilbao are to visit Glasgow for a friendly against Celtic on August 1st has prompted speculation that the La Liga side may be lining up another visit to Tyneside.

The Basques were one of two pre-season opponents at SJP in 2022, when Eddie Howe's side concluded their preparations with games on successive days.

It's believed that a similar home double header will be arranged ahead of next season against as-yet undisclosed overseas opposition.






Tickets/Fixtures
Season 2023/24

PL fixtures released 15.06.2023
PL season starts 12.08.2023
PL mid season break 13 to 20.01.2024
PL season ends 19.05.2024

CL group stage draw 31.08.2023

CL group stage dates:

1: Tue 19.09.2023 / Wed 20.09.2023
2: Tue 03.10.2023 / Wed 04.10.2023
3: Tue 24.10.2023 / Wed 25.10.2023
4: Tue 07.11.2023 / Wed 08.11.2023
5: Tue 28.11.2023 / Wed 29.11.2023
6: Tue 12.12.2023 / Wed 13.12.2023

Carabao Cup Round dates:
(NUFC enter in Round 3)
R3: tbc
R4: tbc
QF: tbc
SF1: tbc
SF2: tbc
F: Sun 25.02.2024 (Wembley)
FA Cup Round dates:
(NUFC enter in Round 3)
R3: tbc
R4: tbc
R5: tbc
QF: tbc
SF: tbc
F: tbc (Wembley)

Transfer windows 2023/24:
14.06.2023 to 01.09.2023 @ 11pm
01.01.2024 to 01.02.2024 @ 11pm
2023/24 pre-season games:

Tue 18.07.2023 Rangers (a) @ Ibrox, 7.45pm. Friendly. ST holder sale now, 5 points. £25 adults, £20 over 65s & 16/17s, £10 U16s. Allocation: 8,000.
Sun 23.07.2023 Aston Villa (n) @ Lincoln Financial Field, Philadelphia, Pennsylvania, USA, 7pm local. Friendly. Public sale now (via Ticketmaster, not NUFC)

Mon 24.07.2023 U16s v Northeast Rush (USA) (n) @ Cloughwater, 4pm. NI Super Cup Premier Section Group A.

Tue 25.07.2023 U16s v County Tyrone (Northern Ireland) (n) @ Broughshane, 7pm. NI Super Cup Premier Section Group A.

Wed 26.07.2023 U16s v County Antrim (Northern Ireland) (n) @ Seahaven, 5pm. NI Super Cup Premier Section Group A.

Wed 26.07.2023 Chelsea (n) @ Mercedes-Benz Stadium, Atlanta, Georgia, USA, 8.15pm local. Friendly. Public sale now (via Ticketmaster, not NUFC)

Thu 27.07.2023 U16s v team tbc (?) @ venue tbc, KO tbc. NI Super Cup.

Fri 28.07.2023 U16s v team tbc (?) @ venue tbc, KO tbc. NI Super Cup.

Fri 28.07.2023 Brighton & Hove Albion (n) @ Red Bull Arena, Harrison, New Jersey, 7.30pm local. Friendly. Public sale now (via Ticketmaster, not NUFC)

Sat 29.07.2023 U21s v Barrow (a) @ SO Legal Stadium, 3pm. Friendly.

Other events @ SJP:

Fri 09.06.2023
Sam Fender, Inhaler, Holly Humberstone,
Hector Gannet. SOLD OUT.

Sat 10.06.2023:
Sam Fender, Holly Humberstone,
Wunderhorse, Ernie. SOLD OUT.

International Magpies
National Service

International breaks:

2023/24:
04-12.09.2023
09-17.10.2023
13-21.11.2023
18-26.03.2024

Coxy's Corner
Whoops, He did it Again...
What's this all about then? Click here for a rambling explanation of sorts....


On This Day in History
7th June

Born Or Died:
1885 John McTavish born, Govan, Scotland. (1912-13)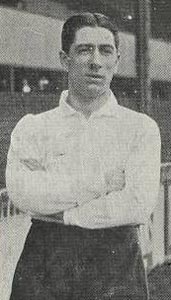 Scottish international inside right who had appeared for Falkirk, Oldham Athletic and Spurs before moving to SJP in April 1912.

Debuting in a season-closing 1-1 draw at newly-crowned Division One champions Blackburn Rovers, Jock became a regular starter during the following season.

However, United declined from a third place finish to fourteenth and McTavish was one of a number of players to depart at the end of that season, Partick Thistle paying £500 to take him back to Scotland.

Later moves saw Jock feature for York City, Goole Town, East Fife, East Stirlingshire and finally Dumbarton. He died in 1926, just two years after playing his final game.

1908 Mick Burns born, Leeholme, Durham. (1927-36)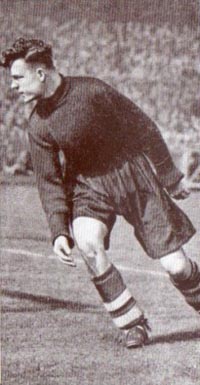 Signed from Chilton Colliery Welfare for £100 as a goalkeeper, Mick had once been pushed into the forward line following some inconsistent displays between the posts.

However, by the time he became a Magpie Burns had recovered enough of his skill to complete a century of senior appearances, debuting in a 0-1 home defeat by Blackburn Rovers in October 1927.

Moving on to Preston North End in 1936, Burns was in goal for the Lillywhites at Wembley Stadium the following year as they were beaten 1-3 by the mackems in the FA Cup Final.

joined Ipswich Town two years later and remained with them until 1951 - making his final appearance against Gateshead.

Serving as a Lance Bombardier in the army during WW2, Mick also featured for local rivals Norwich City as a wartime guest.

Later working as a school caretaker in Newcastle, Mick died in September 1982.

1910 William Pearson McPhillips born, Musselburgh, Scotland. (1930-38)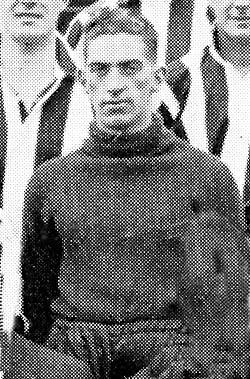 Goalkeeper Bill came to SJP in the summer of 1930 to understudy first-choice custodian Albert McInroy, United paying Musselburgh Bruntonians the princely sum of £30 for him.

Appearing for the club's reserve side, it took until New Years Day 1934 for a senior callup to arrive, after McInroy was unfit to play.

A fairly remarkable 90 minutes against Liverpool at Gallowgate followed: United taking an early lead before McPhillips was beaten on 24 minutes, only for the Magpies to instantly restore their one goal advantage.
Bill was then beaten again - by his own team mate Alec Betton - leaving the interval score at 2-2.
By full time though, McPhillips hadn't conceded again and his colleagues had scored another seven times to win 9-2.
"Scots Wullie" remained at SJP following United's relegation the season, making occasional first time starts until his longest run in the side during April and May 1938.

Released that summer and joining Guildford City, Bill then appeared briefly in wartime football for Bradford City and Hartlepool. His death was recorded in 1992.

What Else?
1947 Newport County (a)
2-4 (1-3)
Second Division
48pts, 5th/22
Pearson(44), Shackleton(90)
Rawcliffe(10), Haddon(15), Carr(16,1-4)
16,000
Our first post-war season finally came to an end at County's Somerton Park ground.

The defeat was something of a surprise, given that United had thumped the Welsh side 13-0 on Tyneside the previous October!

Referee Mr Frederick Milner of Wolverhampton was knocked out when the ball hit his stomach but he resumed to officiate after ten minutes.

1949 Vancouver All Stars (a) 8-1 (3-1)
Friendly
Walker(25),
Milburn(30,4-1,5-1,6-1,80), G.Robledo(3-0,79)
Whittaker(3-1)
8,815
Returning to Callister Park three days after a 5-2 victory over the All-Stars, United made it seven wins out of seven on their North American jaunt.

Team: Fairbrother, Craig, Batty, Harvey, Fraser, Dodgin, Walker, Houghton, Milburn, G.Robledo, Mitchell.

1952 Northern Transvaal (a) 2-1 (1-1)
Friendly
Milburn(26), Hannah(62)
Erikson(10)
Crowd tbc
Game seven of the South African Tour saw United's touring party move on to the Caledonian Ground in Pretoria.

Team: Simpson, Cowell, Batty, T.Robledo, Stokoe, Crowe, Foulkes, Davies, Milburn, Hannah, Mitchell.
1963 Joe Harvey secured the services of Welsh International Ollie Burton from Norwich City at a cost of £11,000.
1974 Newcastle Chairman Lord Westwood was elected Chairman of the Football League Management Committee.

1983 Botafogo (Brazil) (n)
0-0 (0-0)
Friendly
30,000
After two wins and a draw, this stalemate in Toyko's National Stadium against the side from Rio de Janeiro gave United the Japan Cup.

It was actually a blue jade vase, provided by the sponsors Kirin Breweries.

Team: Thomas, Anderson, Wharton, McCreery, Clarke, Carney, Keegan, McDonald, Varadi, McDermott, Waddle.

Waddle, Saunders and Carney
check out the pitch pre-match
1988 Wimbledon 'keeper Dave Beasant was persuaded to move to Tyneside, less than a month after a decisive penalty save in the FA Cup Final. At the time, his £850,000 fee was a British record for a goalkeeper.
1995 Les Ferdinand agreed to join United after Queens Park Rangers reluctantly accepted a slighter lower bid than Aston Villa had made - the striker had refused to sign for the midlands club.
1997 28,000 fans in the Stade de La Mosson, Montpellier saw England defeat hosts France 1-0 thanks to an Alan Shearer goal in Le Tournoi.

Our man was first to react when Barthez spilled Teddy Sheringham's effort in the final minutes of the game.

This was a dry run for the World Cup held the following summer and also involved Brazil and Italy.

England ultimately won the football-shaped Tournoi trophy, which remains their only senior tournament success achieved on foreign soil.

The goalscorer celebrates
2000 Didier Domi and Gary Speed were both rumoured to be leaving United as Rangers made a last minute bid to secure Toon target Peter Lovenkrands from Akademisk Boldklub in his native Denmark.
2001 United's planned pre-season tour to Hong Kong and China was abandoned after the organisers failed to provide the promised financial guarantees.
2003 Following the SARS virus scare, the FA finally announced that the Asia Cup involving Birmingham City, Chelsea and Newcastle in Malaysia would go ahead as planned.
2007 With Joey Barton's transfer from Manchester City agreed but still not formally concluded, Mark Viduka became Sam Allardyce's first Newcastle signing,

Following the expiration of his Boro contract, free agent Viduka agreed a two-year deal with an option for a further season.

2009 Newspaper headlines linked Alan Shearer to managerial posts at West Bromwich Albion and Southampton, as the deadlock at Newcastle over his permanent appointment continued.

2011 Premier League newcomers Swansea City confirmed that Newcastle had made an undisclosed offer for Welsh international left back Neil Taylor.

2012 Newcastle confirmed that they had agreed a new eight-year contract with chief scout Graham Carr.

2018 Massadio Haidara left to join Racing Club Lens after the expiration of his contract at SJP. Also departing from Newcastle at the end of his term was fellow full back Jesus Gamez.

2022 Championship side Norwich City announced the loan signing of Magpies midfielder Isaac Hayden.

The 27 year-old was under contract at SJP until 2026 but had been out of action since December 2021 due to a knee injury.

2022 Newcastle's Kieran Trippier played for England in a 1-1 Nations League draw with Germany in Munich.

The full back's 36th international cap was his first since moving to SJP, making him the 37th player to have played for the Three Lions while a Newcastle player.